'We didn't do anything wrong,' says parking attendant who crushed $85,000 violin
12 March 2018, 13:43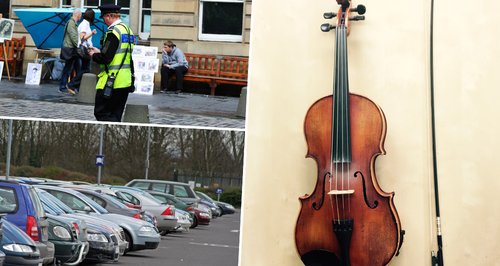 "If you have something very special, you don't put it on the floor," the parking attendant's boss told The New York Post.
A parking attendant who allegedly ran over a Degani violin in a Manhattan garage last August has been defended by his employer.
Beth Bergman, from California, claimed she and her daughter were unloading their luggage from a vehicle in a garage on West 51st Street, when the attendant ran over her daughter's violin.
The instrument was still in its case, and was described by Beth and her daughter as being "within arm's reach" and "immediately adjacent" to them.
The two women have entered into an $85,000 Manhattan Supreme Court lawsuit against the garage – but the boss has defended his employee's actions.
"We didn't do anything wrong," Victor Asitimbay told The New York Post. "If you have something very special, you don't put it on the floor."
"Her daughter was crying like somebody died," he said. "It's not our fault, because they leave it on the floor. It [was] scary because they screamed like the guy run over a baby or something."