Royal Festival Hall organ wins lottery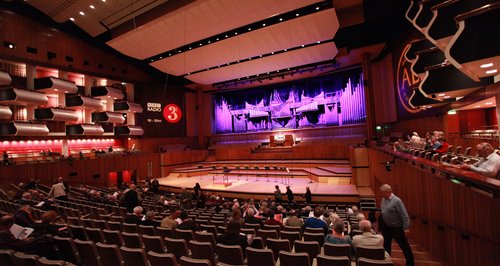 The Royal Festival Hall has been awarded a grant of £950,000 by the Heritage Lottery Fund to restore its organ.
The organ is the largest ever built by Harrison and Harrison and it forms the architectural centrepiece of the Royal Festival Hall auditorium. Almost 5,000 of its 7,710 pipes need restoring and reinstalling. The restoration work will be undertaken by Harrison and Harrison at a cost of £2 million and will be completed in 2013, in time for the organ's 60th birthday celebration in 2014.
Southbank Centre will launch a public fundraising campaign in September to raise the remainder of the £2 million needed for the organ project. In addition to the organ restoration, a community learning and engagement programme will be put in place, enabling people of all ages to experience the organ for free, including at free recitals in collaboration with the Royal College and Royal Academy of Music. There will also be provision for two new apprentices to work with Harrison and Harrison and an organ scholar placement.
This restoration work will finally complete the Royal Festival Hall's refurbishment. It was closed from 2005 to 2007 for major refurbishment of the auditorium and redevelopment of the surrounding area and facilities.
Sue Bowers, Head of the Heritage Lottery Fund for London, said: "We are delighted that the Royal Festival Hall will soon be complete and this amazing internationally important organ back in its rightful place for people of all ages to learn from, experience and enjoy."