Glenn Gould's score of Bach's Goldberg Variations to be auctioned in New York
6 November 2018, 12:29 | Updated: 6 November 2018, 13:18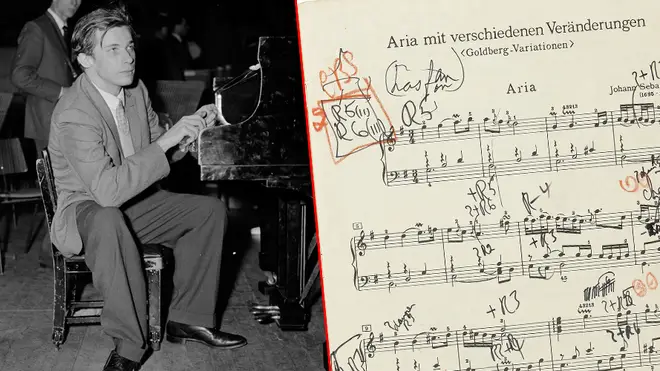 The sheet music the pianist used for his iconic 1981 recording of the Goldberg Variations is expected to fetch between $100,000 and $150,000
In 1981, just a year before he died, the great Canadian pianist Glenn Gould returned to a piece he'd first recorded at the very beginning of his career, in 1955.
The two contrasting interpretations of Bach's Goldberg Variations were the bookends to his great career and they became his most famous recordings. There's even a phrase from the opening section of the music carved into his grave stone.
On 5 December 2018 Bonhams in New York is auctioning the sheet music that Gould used to record the piece. The music is covered in the pianist's detailed annotations and markings and is expected to fetch between $100,000 and $150,000 (£77,000-£120,000).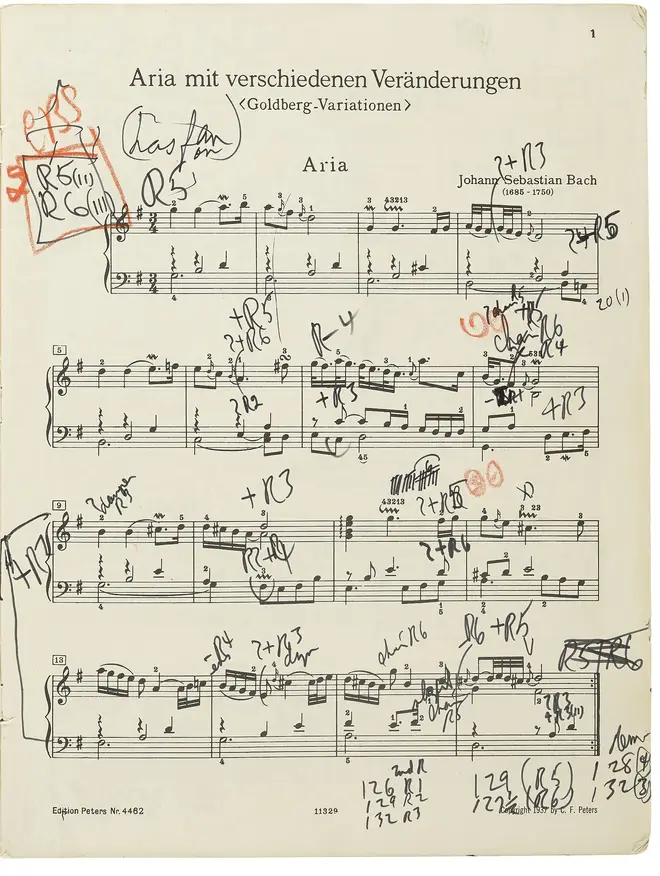 The notes include comments like "at Bar 5 could be just a wee shade less", and "look again for another last beat, 9 as we know tends to rush".
These annotations provide an insight into Gould's interpretation of the piece and will help musicologists get an even closer understanding of the two iconic recordings. The sheet music has been preserved for scholars through high-quality photographs that will be kept in the Glenn Gould Collection at the Library of Canada.
Glenn Gould scholar Tim page has called Gould's 1981 recording of the world "one of Gould's most personal and contemplative statements – the summing up of an extraordinary life."