New Releases: Alexander Armstrong's 'In A Winter Light'
18 December 2017, 10:00 | Updated: 20 December 2017, 11:13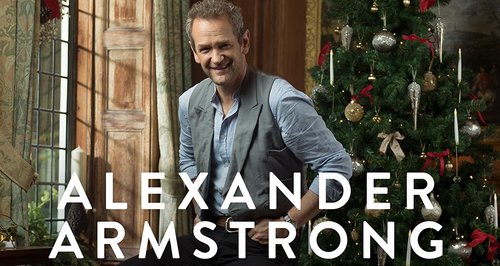 Throughout the week Classic FM's presenters bring you the best new recordings, including world exclusives and premiere broadcasts of latest releases.


John Suchet plays a track from his featured Album of the Week at 10.15am every weekday.
Alexander Armstrong: In A Winter Light
Rhino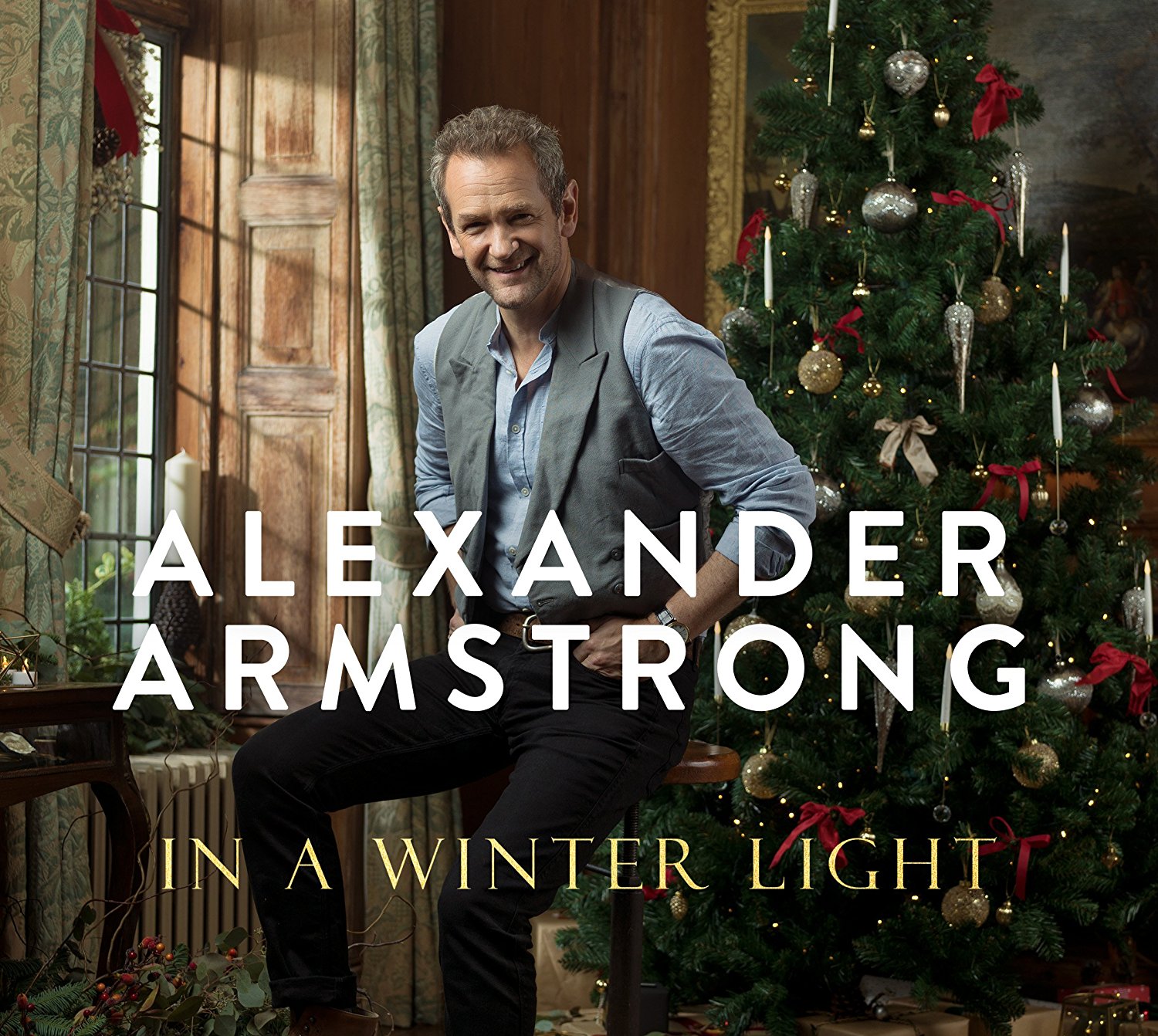 After two Top 10 albums – A Year of Songs (2015) and Upon A Different Shore(2016) – the actor, comedian, Classic FM presenter and classically trained baritone Alexander Armstrong has now released his first Christmas album In A Winter Light.
Having spent years performing in choirs, Alexander's beloved musical heritage is on full, glorious display on In A Winter Light. Recorded with the City of Prague Orchestra, abetted by the Choir of New College Oxford, the RAF Squadronaires big band and Jools Holland, it's the rich, enveloping sound of a gifted baritone pursuing the range of his seasonal and musical passions.

Alexander's seasonal playlist takes us carefully around his many loves. The judicious song selection ranges from neo-folkies Fleet Foxes' White Winter Hymnal to revered composer Herbert Howells' A Spotless Rose. We move seamlessly from the wintry paganism of the Middle Ages, There Is No Rose, to the cocktail cheer of the Fifties, Winter Wonderland. Nina Simone's Little Girl Blue clinks a glass with Bing Crosby's Let It Snow. And, finally, you can barely hear the distance between the hymnal wonders of O Holy Night, Bethlehem Down, Silent Night and a pair of fresh-off-the page compositions written by Armstrong himself, I Still Believe In Christmas and This Glorious Morrow.
> Purchase from the Classic FM Store



John Brunning plays a track from his featured Drive Discovery at 6.15pm every weekday.
Advent Calendar: ORA
Harmonia Mundi
ORA, the acclaimed a cappella vocal group which aims to commission 100 new choral works over the next 10 years, is releasing the ORA Advent Calendar on Christmas Eve 2017 which reveals a daily contemporary carol, selected and recorded by the group.
The ORA Advent Calendar is available online at www.orasingers.co.uk and every day, a new door opens, allowing listeners access to the track of the day. As the month progresses, more and more doors will be opened until eventually the whole collection is revealed, 24 tracks in total. Carols by composers Sally Beamish, Richard Allain, Morten Lauridsen, Cecilia McDowall and Arvo Part are amongst the collection and to bookend the calendar, ORA has commissioned John Rutter and Debbie Wiseman for 1 and 24 December respectively.
Commenting on the ORA Advent Calendar, Suzi Digby said: "Choral music is for life, not just for Christmas, and this is too good an opportunity to miss – 24 days to introduce and remind listeners of the stunning range of contemporary carols out there. We hope these will be the soundtrack of Christmas' hence."
One new track will be available to stream each day from 1 December, culminating in the entire album being available for download and stream with Harmonia Mundi at the end of the year.

David Mellor picks out his three favourite new releases and re-releases every week - including his own Album of the Week and a Bargain Boxset - bringing you lots of new recordings to explore.
David Mellor's Album of the Week
A Cavalier Christmas - The Ebor Singers
Resonus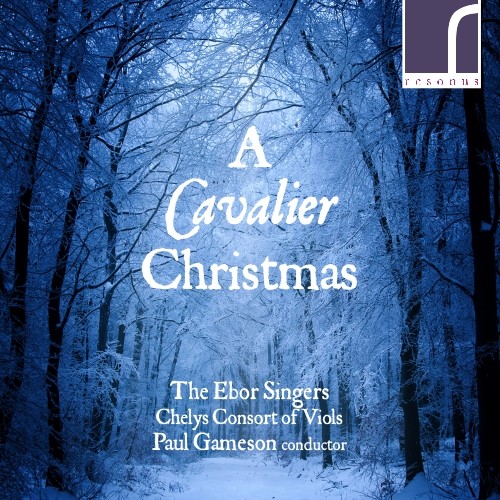 For years the number of new Christmas carol albums astonished me, given the problems of the CD business, and the presumed decline in religious feelings in the general population.
Anyway, maybe this year its beginning to kick in a bit, because there are less than usual, though still stuff worth acquiring.
I decided to avoid the popular cathedral choir carol albums this year, because most people who like this sort of stuff have probably already got enough of them.
Instead I want to concentrate on a few specialist issues, particularly this one; A Cavalier Christmas.
It draws on music by English masters of the first half of the 17th century, such as Orlando Gibbons (D 1625), William Byrd (D 1623) and the Lawes brothers, one of whom lived on till 1662, and the other died fighting for Charles I at the siege of Chester.
In a fascinating liner note, the conductor Paul Gameson eloquently explains that the row between the Puritans, who wanted to ban Christmas celebrations, and Charles I who wanted such festivities to flourish, was not just carried on in battles, but in music.
The music he selects is beautifully performed, and of very high quality. Interestingly, though Charles I stood for festivities, the music itself is not especially festive, but reflects those dark times. Do please buy this fascinating album.
Best Bargain
Joyeux Noel: French Christmas Music
Brilliant Classics (3CDs)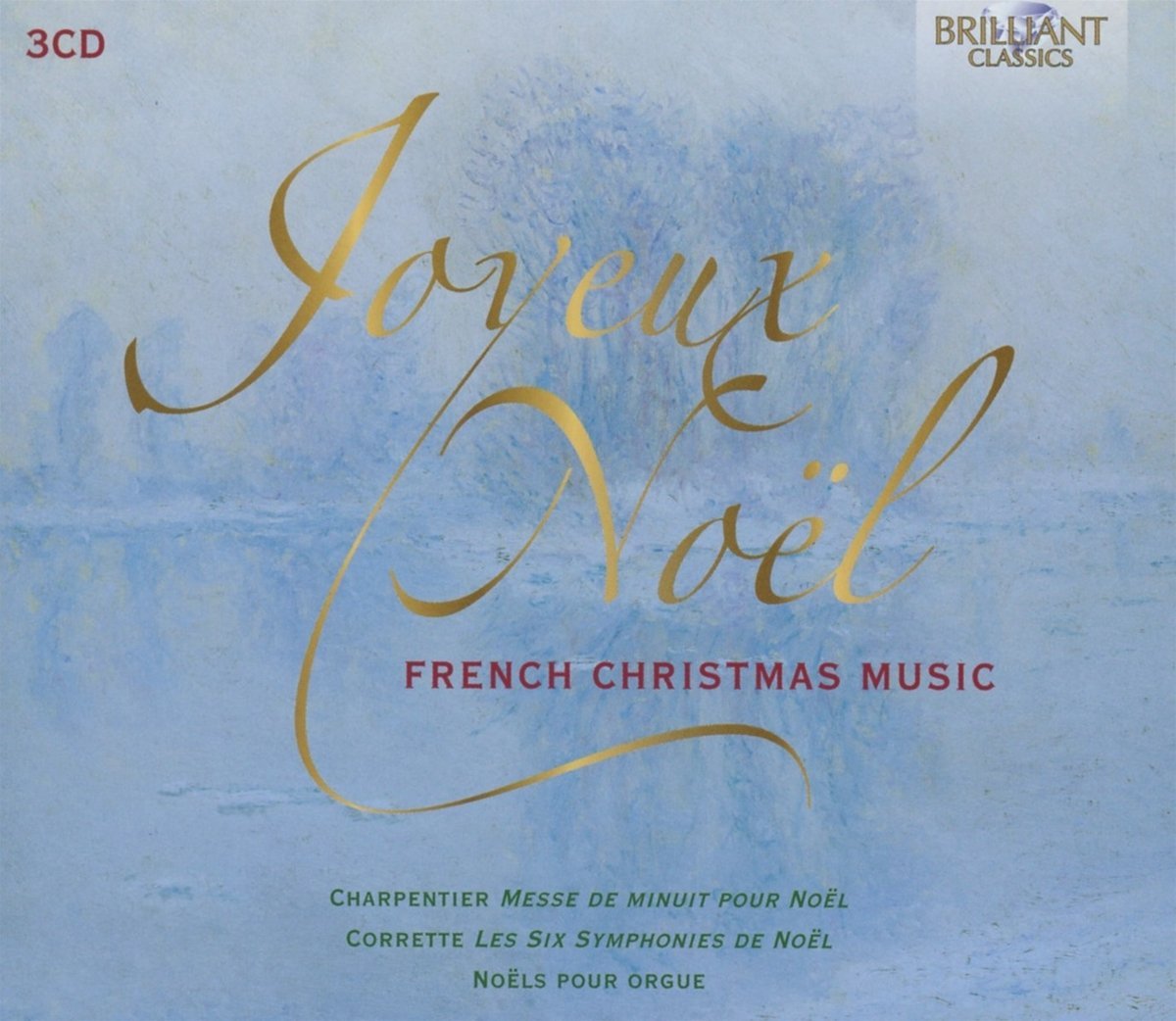 This shotgun wedding of three quite different CDs of French Christmas music put together on the bargain label Brilliant, works astonishingly well.
For me CD 2 is the outstanding one, being six Christmas Symphonies by Michel Corrette (1709-1795) a respected, but by no means well known, musician.
These symphonies draw on traditional melodies, as well as ones devised by Corrette himself, and are thoroughly entertaining, all the more so because this music is almost totally unknown.
CD1, licenced from Naxos, features the respected Canadian group, the Aradia Ensemble, conducted by Kevin Mallon. They perform winningly, so called French Christmas music, though actually the main work here, Charpentier's Te Deum (the opening of which will be familiar to those who remember Eurovision transmissions) isn't about Christmas at all.
CD 3 is an organ recital recorded in 2014 by Christian Lambour on a delightfully voiced organ from St Gallen Switzerland, not one of those massive French cathedral organs.
Everything here is a pleasure to listen to, especially Alexandre Guilmant Scottish Noel, and Théodore Dubois Noel.
Christmas Presence: The King's Singers
Signum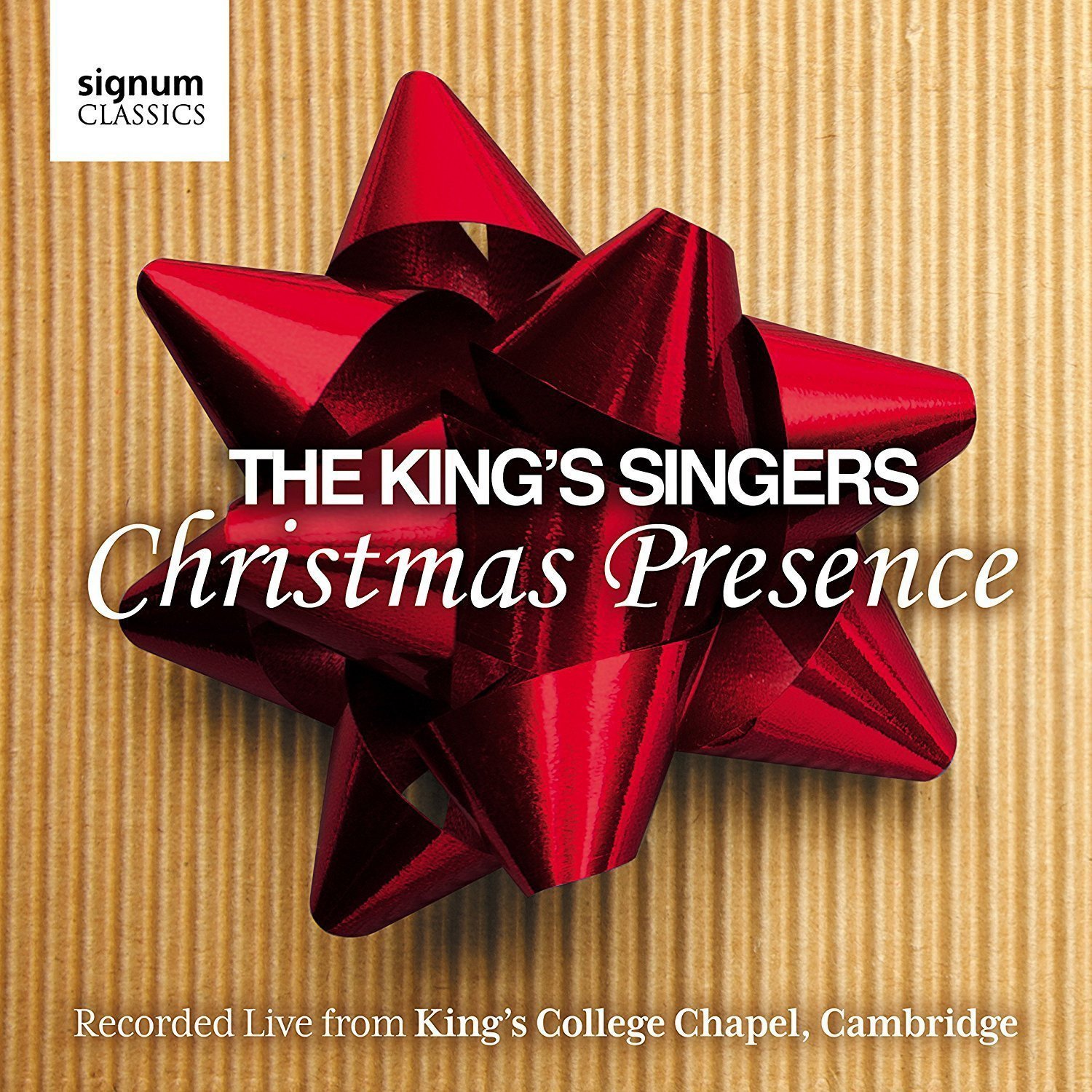 The King's singers celebrate their 50th birthday next May, even though of course there have been many personnel changes. This recording, from King's Chapel in December 2015 (what took them so long) features the countertenor David Hurley, who was a member of the group for 26 years. But even he has now retired, so they are all bright young things, carrying on the King's singer's traditions.
The idea of this one is to provide music suitable for listening on Christmas morning that moves from medieval carols through 19th and 20th century ones, to lighter stuff like Jingle Bells.
It all works very well, and my only grouse is that at 52 minutes it really is short weight. They could readily have given us more to fill up the 30 minutes of empty space left on this pleasurable but ungenerous album.