'I haven't met anyone who's said Brexit is going to make life easier for the arts': how will Brexit will affect the music world?
8 February 2017, 10:36 | Updated: 13 March 2017, 13:01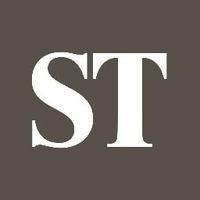 Promoted by The Sunday Times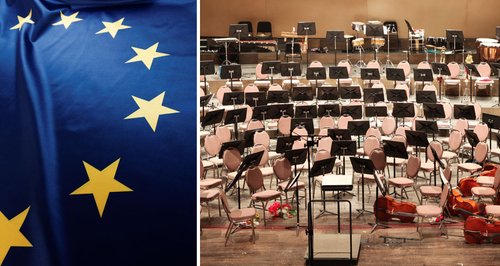 Following a close-fought referendum, Britain is to leave the European Union. But what will be the consequences for the arts? Here are the reactions of musicians and music bosses.
With Nigel Farage now settling into his role as a political rabble-rouser turned shock-jock (here he is profiled in The Sunday Times), we asked just what effect Brexit is having on classical music.
The classical music world in Britain has thrived on exchange with and free movement throughout Europe, from Simon Rattle at the Berlin Philharmonic to Andrzej Panufnik at the City of Birmingham Symphony Orchestra, from son-of-immigrants Antonio Pappano to the Chamber Orchestra of Europe whose offices have been established in London since 1981.
Now the dust has settled after the vote to leave the EU, we've been speaking to key figures in the music industry to see what the long-term impact might be, and whether there is a silver lining.
Simon Rattle, music director, London Symphony Orchestra
Speaking exclusively to Classic FM, Sir Simon said:"I haven't met anyone who's said Brexit is going to make life easier for the arts. Brexit may well be a logistical nightmare – I pity the visa department in the London Symphony Orchestra department. What's clear is that nobody knows a lot of the answers yet, either in Britain or in Europe."
"Music should be a healing art, it should be a way of bringing people together, it's an extraordinary means of communication – and at a divided time it's even more important that that comes across. We need the arts to help make sense of where we are, which is historically a very very strange time."
Here's the full clip:
Antonio Pappano, music director, Royal Opera House
"I think it's a shame about Brexit because I think [the country] has a lot to offer to young musicians who want to come and study.
"I mean there are many centres of music – London, Manchester, Cardiff, Glasgow and Birmingham – so many places and so many theatres and so many orchestras that can offer work to musicians and that could be put in peril now. I find that very very difficult.
"But it's for the students that I think it's a great shame. It will be much more difficult to get work in other European countries where there are many, many, many great orchestras.
"And study, too - it's not about sitting at home and practising your instrument, it's filling your ears with the best, it's hearing concerts, finding the best teachers, finding the best colleagues. Sometimes they could be in England and sometimes they're not. So I hope that people are not blocked from finding the right people to work with."
Antonio Pappano talks to Classic FM about Brexit:
Stephen Hough, concert pianist
"I was shocked [by the result], then bewildered, then, later in the morning, conscious that playing classical music is to be unavoidably immersed in a European world, whatever the politicians might decide; and furthermore, a European world which is itself open beyond its own borders. Great art doesn't so much destroy barriers as make them irrelevant."
Stephen spoke to us straight after the referendum result was announced and said: "I don't think any of us know how [Brexit] will affect anything yet. Musicians are used to travelling freely to perform so there's obviously a worry if this were to change. Artists have had to cancel engagements here and in the US recently because visas were late arriving. Let's hope that this will not become the case for British musicians working in Europe."
"We always need to do what we do better and with more love and commitment - and always use music to reach out to people, never to exclude."
Stephen Maddock, Chief Executive, City of Birmingham Symphony Orchestra
Speaking immediately after the referendum result was announced in June, Stephen Maddock said: "As things stand today, I see no specific grounds for optimism. I don't see anything that looks easier as a result of this…
"We are very, very good at adapting and surviving. I am absolutely convinced that the British music scene will put its best foot forward and come out of this in the best possible state. But that's not the same thing as saying, 'It's all fine for everyone'.
"The key issues for us are what this will mean for free movement of artists across Europe. Like all orchestras, we've benefitted from the two-way flow of musicians and the fact that European touring is very easy. If that's going to become a lot harder that's a major concern for us.
"Beyond that is the wider question of what now happens to the UK economy… all of our income streams rely on a better economy whether it's public funding, ticket sales or fundraising. Quite how that will pan out is possibly the biggest concern for us.
"We don't receive any direct EU funding, although Birmingham has benefitted hugely from EU funding over the past few decades."
Listen to his full interview here:
Rosemary Johnson, Royal Philharmonic Society
"In the short term, we will have to pay close attention to the financial markets. A significant amount of the money we are able to give out to musicians and composers is derived from income from investments... any further decline will undoubtedly mean that we will have to cut back the money we give in grants.
"RPS was founded over 200 years ago by a cosmopolitan group of musicians including Viotti, Cramer, Clementi and Salomon and we have always sought to recognise the finest musicians of any nationality. Music is an international language which transcends borders and musicians are extraordinarily good at finding creative solutions."
Association of British Orchestras
"The ABO is deeply concerned at the potential impact on its members. The prospects for the nation's public finances are worrying, and may affect the implementation of Orchestra Tax Relief and lead to further reductions in public funding for the arts and local authorities.
"We will need the new leadership of this country to give us guarantees as to continued freedom of movement across Europe's borders for our orchestras, artists and orchestral musicians, and whether the many pan-European regulations that currently affect our sector, from VAT Cultural Exemption to harmonisation of radio spectrum, Noise at Work to the Digital Single Market, will still apply.
"The worst outcome for our members will be additional uncertainty, bureaucracy and expense, allied to a worsening of their financial viability."
Dr Krishna Thiagarajan, Chief Executive, RSNO:
"At this early stage I see very few [grounds for optimism]. Britain's problem isn't immigration as much as it has been brain drain for a while now. I see little in the Brexit campaign that gives me hope that our politicians understand this. Perhaps there is hope for those who look to Scottish independence as their promise. But for all the foreigners in Britain and British-born citizens of diverse background this Brexit campaign was difficult to watch. Civility was abandoned and things were said that cannot be taken back easily.
"I hope that [Brexit] will spur creative works to help us digest this development. It will also create a period of prolonged uncertainty regarding international projects, funding, work permits, employment of international collaborative artists and eventually greater difficulty for British artists aboard.
"We are heavily dependent on a strong pound sterling to keep pace with international fees. While a weaker pound opens up touring and recording possibilities it also affects our ability to secure top talent to remain in Britain. Long term strategic planning will be different now that we enter a three-year period of Brexit negotiations followed by another Scottish referendum regardless of outcome. Uncertainty is no friend to arts funding nor government budgets. We will manage it day by day."
The Royal College of Music
Referendum result – Royal College of Music remains committed to our global community of talented students and staff pic.twitter.com/hQ6D37hce8

— Royal College Music (@RCMLondon) June 24, 2016
Guildhall School Symphony Orchestra (before the referendum)
Professor Barry Ife, Principal of the Guildhall School, said in May 2016 of a potential Brexit: "The Guildhall School has over 200 students from the EU and we benefit greatly from their talent and enthusiasm. Brexit would deprive them of access to the student loans scheme and their ability to study here would be put at risk." The Guildhall School posted this picture to make their point:
Photos of the Guildhall Symphony Orchestra to demonstrate the potential impact of #Brexit https://t.co/k9oH6tc8EQ pic.twitter.com/Iwfdq3Xs6P

— Guildhall School (@guildhallschool) May 4, 2016