6 classical music stories that will make you feel all warm and fuzzy
20 November 2019, 11:28 | Updated: 20 November 2019, 12:50
Promoted by Vaillant
As winter draws near, warm yourself with tales of the power and magic of music.
A beautiful note from a neighbour
A music-loving neighbour gently slipped this note to the pianist next door. Proof that a moment of music can be shared anywhere.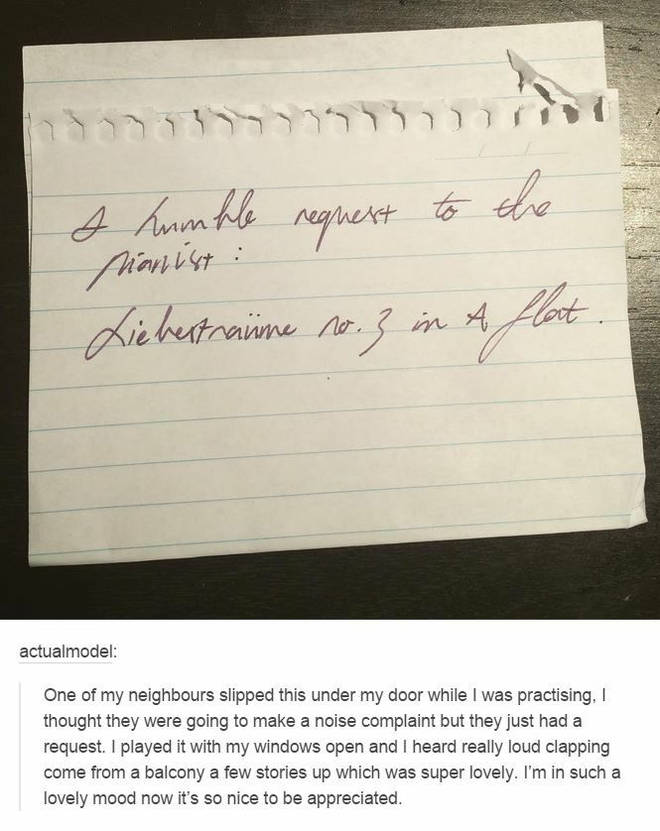 The professional violinist who volunteers to calm rescue dogs with music
It's been proven time and time again that dogs are calmed by classical music. Broadway violinist Martin Agee volunteers at the American Society for the Prevention of Cruelty to Animals (ASPCA). There he takes out his violin and plays the music of Bach, Mozart and more to calm and reassure the abused and rescued animals. What a wonderful gift to these good dogs.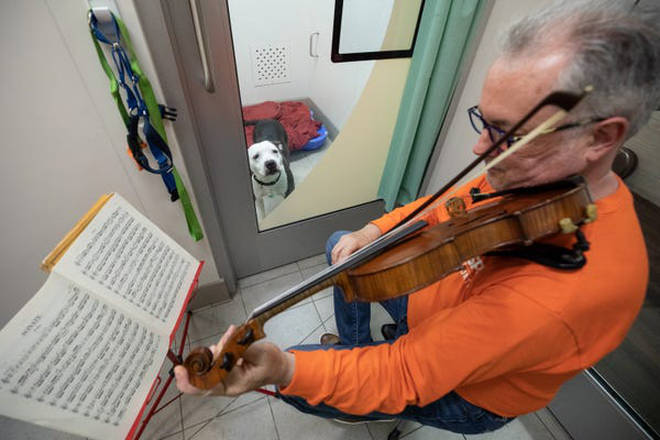 This powerful Twitter thread about music and anxiety
16-year-old Rose Lelliott shared a Twitter thread about how the music of Elgar and Debussy has helped her deal with stress and anxiety. Rose, a cellist and sixth former from Brighton, suffered debilitating panic attacks and anxiety during her GCSEs. It was then that she started considering the positive impact of classical music. It's incredible and inspiring. Read on.
A sisterly duet
Young, musical sisters Lana and Mia Santrach are budding musicians, who are both learning the flute. Back in 2017, Mia sadly broke her finger in a sporting injury. But not wanting to sacrifice her music-making and practice, her younger sister was there to help – how wonderful!
This life-affirming Facebook post
A few years ago, John Mackey from Dayton, Ohio posted on Facebook a moving story about his mother, who was suffering from rapid-onset dementia. The post has been shared thousands of times and is a poignant reminder of the power and constancy of music.
The story of the seven-year-old child playing piano
British conductor Benjamin Zander is a writer and motivational speaker, with the power of music at the heart of his message.
In this brilliant talk, Zander talks about his passion for classical music, beginning with a simple story of a young pianist and how music draws us away from the impulses of life and transforms us. If you didn't already love classical music, you will after listening to this...
As the days get cooler, Vaillant are the perfect choice for boilers that provide you with warmth and comfort to get you through every season's story and concerto!