Chevalier: Kelvin Harrison Jr.'s on-set violin teacher reveals how he taught the actor in two months
7 June 2023, 15:48 | Updated: 13 June 2023, 17:47
Chevalier on-set violin teacher reveals how he taught Kelvin Harrison Jr. | Classic FM
The on-set violin teacher for 'Chevalier' reveals all the tips and tricks he used when teaching Kelvin Harrison Jr. to play the 18th-century Black musician.
The 18th-century violin virtuoso Joseph Boulogne, Chevalier de Saint-Georges is the latest musical star to be the subject of a silver-screen biopic.
Following in the footsteps of Elvis, Tár, and Tick, Tick... Boom!, Chevalier tells the story of the Black violinist, composer, and master swordsman, Joseph Boulogne in his quest to win the directorship of the Paris Opera during the early days of the French Revolution.
Starring Kelvin Harrison Jr., the film features music by the historically over-looked composer, and shows off the instrumental talent held by the virtuoso – particularly in the memorable opening scene which involves a violin battle between Boulogne and an adult Wolfgang Amadeus Mozart.
However, whilst Kelvin is a talented musician in his own right, the 28-year-old actor was not quite up to the same standard as the legendary 18th-century violinist. So an on-set violin teacher, Ronald Long was brought on to help the actor learn the instrument during filming.
We spoke to Ronald to learn how in his role, he got Kelvin Chevalier-ready in just two months...
Read more: Chevalier star Kelvin Harrison Jr. on 18th-century virtuoso Joseph Bologne: 'He could do everything!'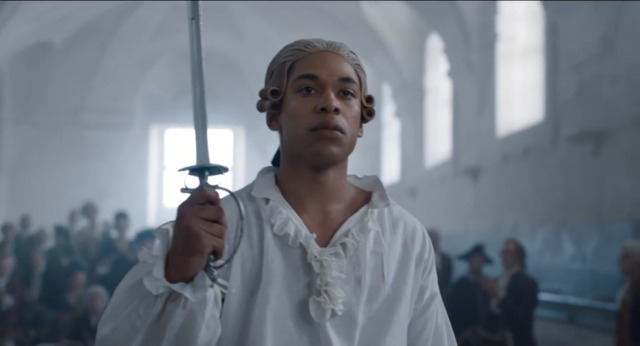 Watch the official trailer for Chevalier
From violin 'double' to violin teacher
When Ronald arrived on set, he wasn't originally meant to be there as the film's violin teacher.
"The film company approached me because they were needing a violin double," Ronald told Classic FM. "They thought it'd be a good idea to have me play all the pieces and just cut the camera to my hands. I would wear a wig and the effects would come through and then take my face off and put Kelvin's face on."
But instead of face-swapping the two young creatives, the director decided instead he wanted Kelvin to be the one playing the violin, to make the performance as "natural as possible".
Ronald, who was already on set anyway, in costume and wig, was asked instead to be Kelvin's teacher.
"You can imagine how daunting that was," Ronald told Classic FM. "To teach him how to play all these concertos, and really difficult pieces in a very, very short amount of time.
"We only had two months; how are we going to learn all this in time?"
Read more: 'Chevalier' film: plot, release date, cast and all details about the Joseph Boulogne biopic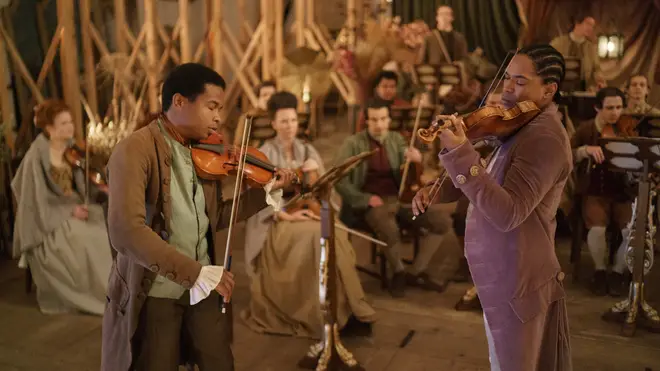 How to teach an actor to play a musical instrument for a film
"The first thing I noticed with Kelvin was how he was gripping the bow, and so I thought the least I can do is teach him the proper technique," Long added.
Using beginner tricks like encouraging Kelvin to think of 'the rabbit biting the carrot' when adjusting his bow grip, and imaging he had a tennis ball under his left hand to ensure a lifted position on the strings, Ronald was able to teach the actor how to give off the presence of an acclaimed maestro.
"He actually grasped it very quickly," Ronald admitted, smiling. "Kelvin's a very very eager person and he wanted to learn things very quickly, but before we moved on to harder things I said, 'just give me two weeks, and all we're going to do is play slow open strings, to get that feeling of the bow".
As the pair practised, Ronald said their lessons would go on for up to three or four hours at a time, and the first two of those would be focused on playing slow scales.
Read more: Jenna Ortega learned to play Bach cello suites for hit Netflix series 'Wednesday'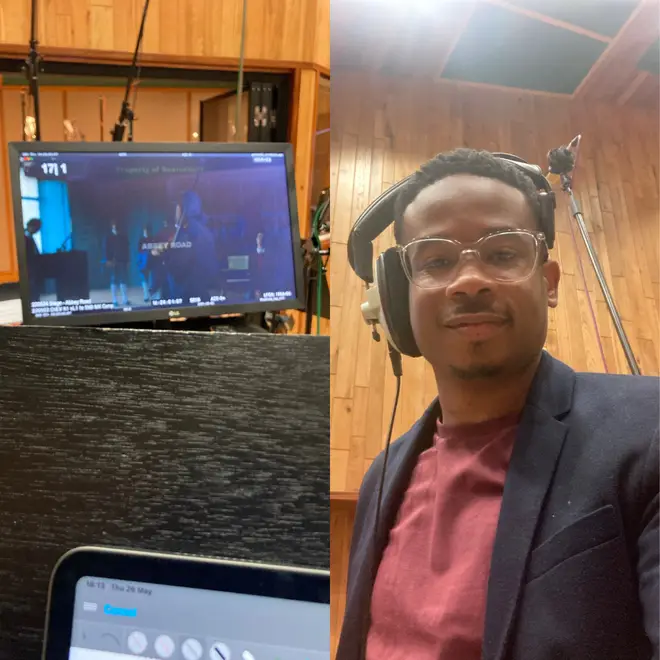 Despite having never met before their lessons, Ronald and Kelvin shared an unlikely connection, in Kelvin's father.
When Ronald was younger, he was a child actor, and at one point during his childhood auditioned for the 2004 Ray Charles movie, Ray. In the panel auditioning the children for the role of young Ray, was Kelvin Harrison Sr, Kelvin's father.
While Ronald didn't get cast in the role (as he was apparently 'too funny'), less than 20 years later, he would have the opportunity to work with the Harrison family again.
Read more: Is Austin Butler really singing and playing guitar in 'Elvis' movie?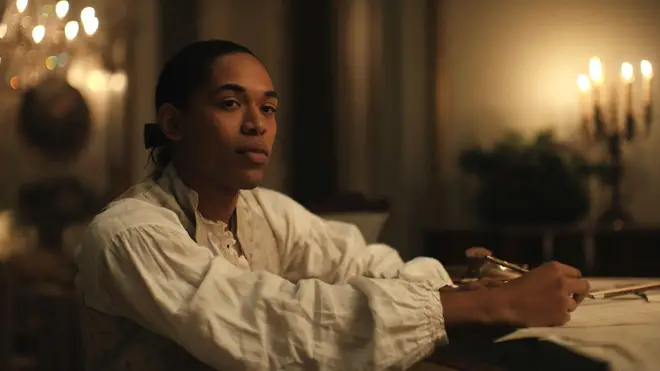 What's so special about Chevalier's music?
Despite being a violinist for the majority of his life, Ronald only first heard of the 18th-century composer in 2017.
"It was really late in my career," Ronald explained. "I heard a performance of Chevalier's Ninth violin concerto in G minor.
"One thing that really shocked me about his music is that he would jump all over the strings in various passages, so he would start on the highest string of the violin, and then jump all the way down to the lowest. For me, that was a very virtuosic thing to hear in that time period."
After the concert, Ronald wanted to find the music so he could learn to play the concerto, but struggled to find the piece.
"I couldn't find it anywhere!", Ronald recalled. "I was going through any website I could find on Google, and when I finally found a copy of the piece, it was in China. The piece took over a month to be delivered, but as soon as it arrived, I started learning it because I liked the music so much!"
Read more: 10 Black composers who changed the course of classical music history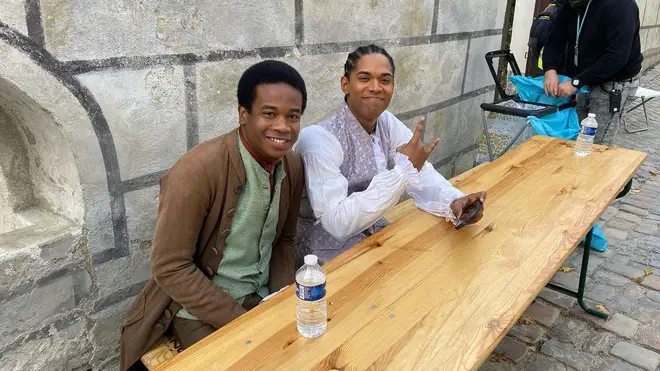 Having studied at both the Manhattan School of Music, and Paris Conservatoire, and played with a variety of acclaimed orchestras including Chineke! and the London Philharmonic Orchestra, Ronald was evidently the perfect teacher to help Kelvin bring Chevalier to life on screen.
In an Instagram post celebrating the Friday 21 April release date for the film, Ronald dedicated a post to Kelvin writing, "I couldn't have wished for a better student.
"What impressed me the most about Kelvin was how quick he picked up things. Without using words, all I had to do was demonstrate the motions and he immediately resembled it. What a Legend."
If you'll forgive us Ronald, we think you're both legends.
Listen to Ronald Long performing a track for Chevalier here.