People are giving thanks for the amazing musicians in their lives, and it's exactly what you need today
28 November 2019, 13:38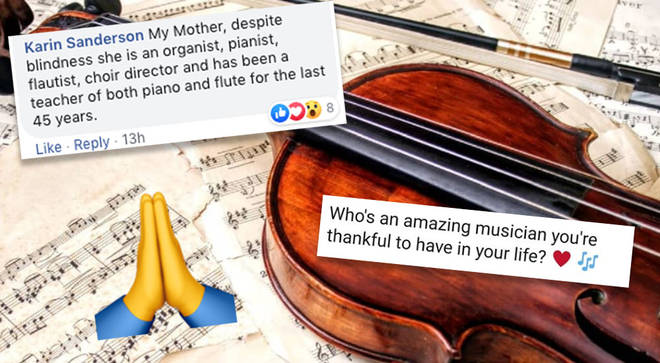 Sometimes this world is a dark, cruel place… but other times, it's filled with lovely people sharing beautiful stories about music.
As people around the world celebrate Thanksgiving, we asked our followers to nominate an incredible musician in their life who has inspired them.
From proud parents to grateful music students, the response was really sweet.
Stacee from Texas wanted us to know about her amazing bagpipe instructor, Sandy, who passed away last month. "I was blessed to have known him," she says. "He taught me a lot about the pipes, and more about being a good person."
Sheila from California said she was grateful for her son, Josh, who plays the tuba (go Josh).
Read more: The most beautiful music for Thanksgiving >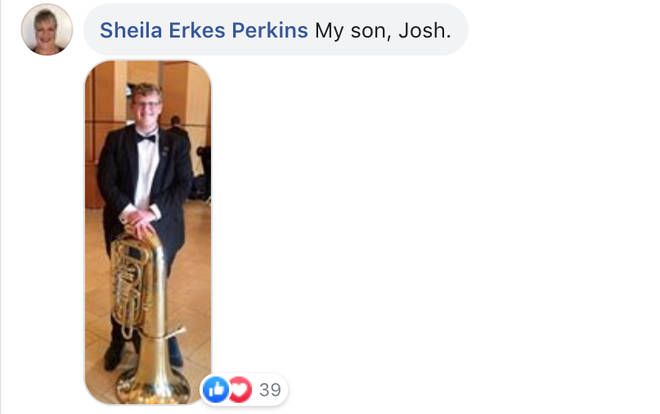 Then, there was proud husband Javier Sandoval from New Jersey, who nominated his wife Lisa because "she's been doing amazing since joining Julliard last year".
Go Lisa!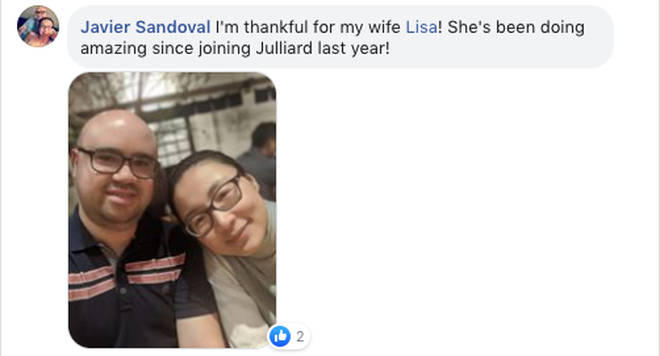 Heather wanted us to know about her daughter Margie, who she describes as "my favourite musician on this planet", adding, "She will have her music degree in violin performance by May of 2020. Oh, and a BSc in physics at the same time. Yep."
Meanwhile, Karin from Colorado was proud of her mum. "Despite blindness," she says, "She is an organist, pianist, flautist, choir director and has been a teacher of both piano and flute for the last 45 years."
Read more: 6 classical music stories that will make you feel all warm and fuzzy >
But for 61-year-old beginner cellist Carol, it's all about her "incredible music teachers".
"I started learning flute with Marianne when I was in my 30s and it is thanks to her that I now have the confidence to attend events with the Bournemouth Symphony Orchestra where I am able to play amazing repertoire alongside professional musicians," she wrote.
"I never expected to find a new musical love in my 60s but, thanks to my amazing cello teacher (and my husband for buying me a cello at the age of 61) I have done just that. The last few years have been difficult with family illness and bereavements and music has provided much-needed comfort and joy in my life. Thank you!"
*wipes tear from cheek*