9 incredible Christmas songs (from a classical music perspective)
23 November 2018, 17:10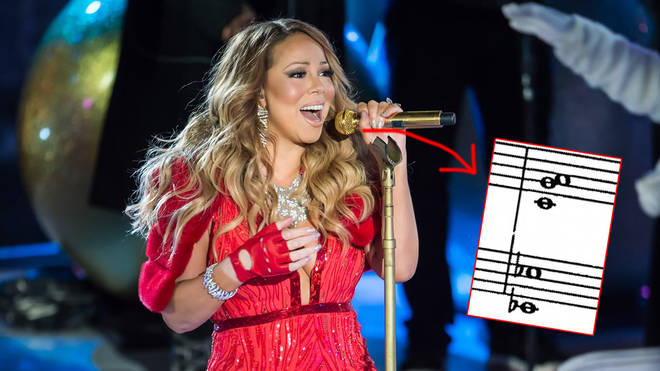 From a spicy minor sixth chord to a pleasingly syncopated guitar line, these Christmas songs all give an unexpected nod to the classical world.
These are undoubtedly the best Christmas songs of all time (if you're a classical musician).
Baby, It's Cold Outside

Creepy lyrics and sinister cage aside, this is an absolute belter of a Christmas song. Underneath Tom Jones's full-throated vocals is a thundering brass section that ends the song on an enormous trill, just as Cerys turns the tables on Tom and locks him in the cage. Ha.

Happy Christmas (War Is Over) – John Lennon

The chorus of 'War Is Over' is driven by a really scrunchy chord sequence sung by a children's choir, that gives this song a beautiful feeling of hope. There's also a super-sneaky key change at 2:07, expertly executed by John Lennon. We approve.

White Christmas – Bing Crosby

'White Christmas' opens with a lovely anticipatory trill in the strings, making it feel like the song is about to open up into a big musical overture. It doesn't – but it gives us the voice of Bing Crosby, which is just as good if not better.

Everyday is Christmas – Sia

Sia improved all our lives immeasurably when she released her Christmas album last November. The opening track, 'Everyday is Christmas', is written in a minor key and sounds oddly melancholy for the festive subject matter – the perfect contrast to an endless soundtrack of sleigh bells and tooting brass.

In Dulci Jubilo – Mike Oldfield

Sure, it originated as a Christmas carol – but The Choir of King's College Cambridge has some stiff competition in Mike Oldfield and his jaunty rendition of 'In Dulci Jubilo'. It's goodbye to heavenly choral voices, and hello to progressive instrumentation and a steaming guitar solo.

Christmas Wrapping – The Waitresses

There's a syncopated guitar line that runs all the way through this song and gives the whole track a weirdly disjointed feel. Combined with a bit of Sprechstimme going on in the vocals and some lovely parpy sax solos, it makes for a satisfyingly alternative Christmas tune.

Last Christmas – Wham!

The secret to the success of 'Last Christmas' is a bit of simple percussion. Underneath the sleigh bells, synths and George Michael's delicate tenor vocals, there's a measured drum beat that underpins the whole song and makes you want to snap your fingers and break out into a slow dad dance. It reeks of festive nostalgia (translation: we love it).

Fairytale of New York – The Pogues

Ah, The Pogues. The descending piano intro for 'Fairytale of New York' sets the tone for the whole song: hope, nostalgia and just a dash of bitterness. It's a bonafide Christmas masterpiece, and the piano part really makes it.

All I Want For Christmas is You – Mariah Carey

It wouldn't be Christmas without Mariah's melismas. From the sleigh bells to that never-ending opening vocal cadenza, this song just screams happy holidays – but it's the really spicy C minor 6/E flat chord on 'underneath the Christmas tree' that really takes the biscuit.