Stolen £250,000 violin returned to owner in a Waitrose car park
5 November 2019, 11:20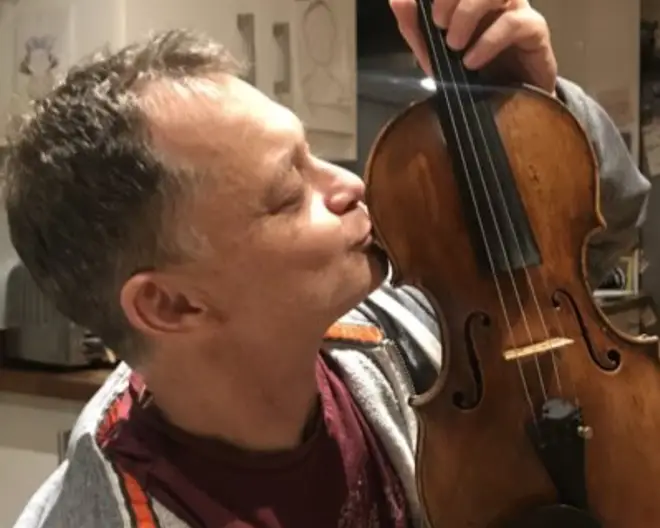 The violinist was reunited with his stolen £250,000 Tecchler instrument following secret negotiations at the weekend.
Stephen Morris has been reunited with his lost violin, following secret negotiations involving the police at the weekend.
The professional violinist was touring with Andrea Bocelli when he left his prized instrument, worth £250,000, on a train on 22 October.
Morris said it was "devastating" to lose the instrument, which was made by luthier David Tecchler in 1709.
Read more: Musician 'devastated' after leaving 18th-century violin on train >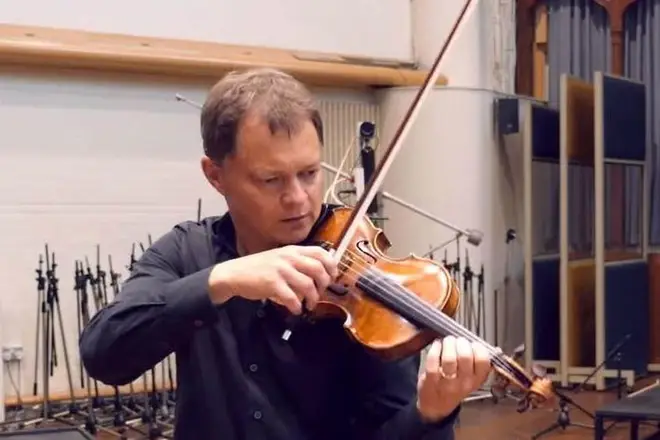 The violinist appealed across social media and contacted the British Transport Police (BTP) to help locate the lost instrument, which he had left on the London Victoria to Orpington train.
Police later released a CCTV image of a suspect, who they believed could be linked to the theft of the instrument.
Read more: Lost £250,000 Tecchler violin was 'stolen from luggage rack' on train >
Following the media coverage, Stephen received a direct message on Twitter which said: "I recognise the person in the picture. I think it may be somebody I know – I'd like to be of help. I know what it's like to leave valuables on a train."
Stephen made contact with the sender – suspected to be the person who stole the violin – and they met in a Waitrose car park near Beckenham train station.
The man, calling himself 'Gene', shook Stephen's hand and handed him a holdall containing the undamaged violin, as a team of undercover police officers waited nearby.
My violin is home safe and sound! Thanks for the overwhelming support x

— stephen morris (@stephen55649619) November 2, 2019
The negotiation was led by Morris's friend and former Scotland Yard police officer, Mike Pannett, who spent two days persuading 'Gene' to return the violin.
Speaking to The Guardian, Pannett said: "I knew from my experience that we weren't dealing with a hardened criminal. We were dealing with somebody who had initially made a bit of a mistake [in picking up the violin] and had panicked.
"There was no ransom, we just appealed to his better nature. It was a combination of reassurance and human decency that this was a serious piece of history and that we wanted it back. It was: 'Get it back to us, reassured that you're not just going to be jumped on and arrested'."
Following two previous attempts to meet 'Gene', Pannett finally persuaded the man to meet them in a Waitrose car park, where the violin was eventually returned to Stephen Morris.
"You could tell by the expression on this young man's face when he walked up – he had the biggest smile on his face – that he knew he'd done the right thing and the pressure had come off and he could carry on with his life," Pannett continued. "That expression said it all."
"He was very apologetic, he said he wanted to hand it to me in person," Stephen told the BBC.
"It couldn't have ended in a happier way."
Following the negotiations, BTP confirmed that no further action will be taken against the man because he took reasonable steps to return the instrument to its owner.
British Transport Police DCI Phil Briggs added: "It was a gentlemanly exchange with the victim."