Violinist spots new neighbours having a lockdown wedding, walks into the road to serenade them
8 October 2021, 11:25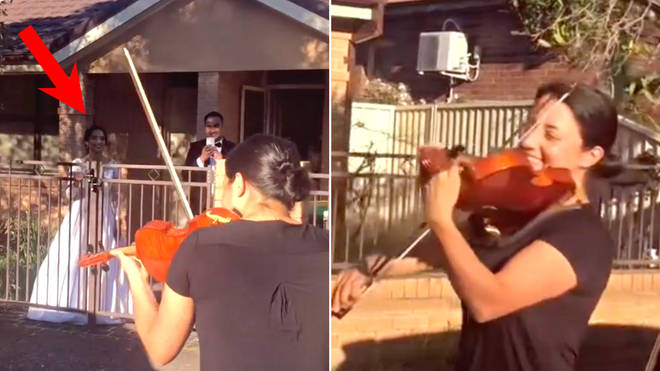 These newlyweds were surprised with a touching street-side serenade, from violinist Melissa Voyias.
After postponing their wedding twice amid the coronavirus pandemic, one couple in Sydney, Australia decided to finally tie the knot on their doorstep instead.
And when violinist Melissa Voyias realised what was happening, she couldn't resist getting involved in the heartwarming moment.
Watch as Voyias crosses the street with her violin in hand, and gives a beautiful string serenade during the pair's nuptials.
Read more: A string quartet serenades Venice's canals on a boat shaped like a violin
Melissa explains that the couple could only invite five guests to their ceremony due to current coronavirus restrictions in Sydney, and how neither of the newlyweds' overseas family could make the big day.
"There was not a dry eye in sight," the musician added as an on-screen caption.
We can bet this impromptu musical moment made the couple's unconventional union even more special.