Jazz trumpeter Miles Davis was victim of an unprovoked police assault in 1959
4 June 2020, 18:40 | Updated: 21 January 2022, 16:46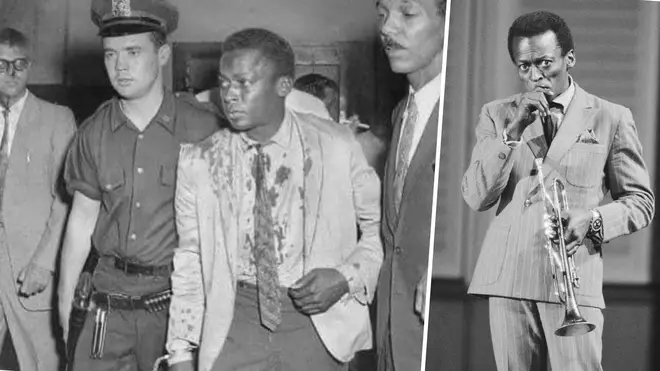 "If you're black, there is no justice. None," wrote one of the greatest musicians of the 20th century.
At a time when the world is confronting themes of race, injustice and police brutality, stories are being shared.
Issues of race, rights and inequity drove the expressive and political power of jazz in the 1950s and 60s, and also defined the lives of the black musicians on and off the stage.
In August 1959, great jazz trumpeter Miles Davis was at the height of his fame and artistic powers. Weeks after he recorded his iconic album Kind of Blue, he was profiled, harassed, and assaulted by a police officer.
Read more: 9 black composers who changed classical music history >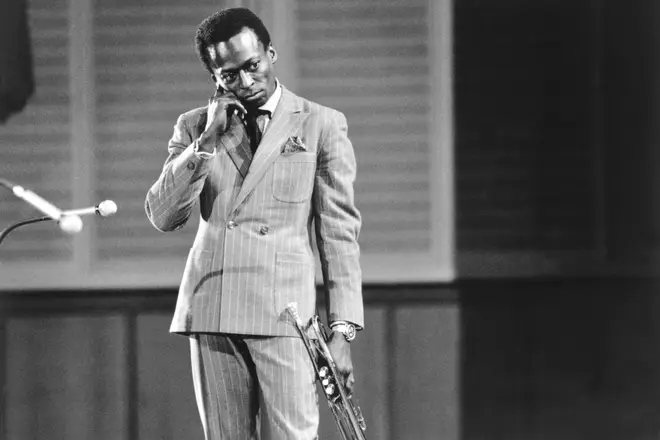 The incident was widely reported at the time. It's also something that Davis wrote about in his autobiography in 1989.
He relates a story that has strikingly similar threads to those being shared around the world today, as part of the #BlackLivesMatter movement.
Read more: 'We can rebuild pianos, but not lives' – Yuja Wang on looted piano store >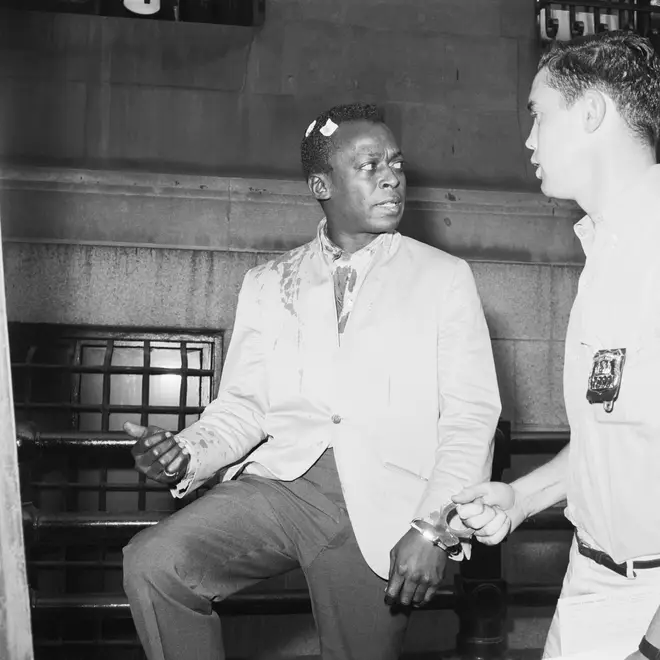 Here are Davis's own words about what happened that night:
I had just finished doing an Armed Forces Day broadcast, you know, Voice of America and all that bullshit. I had just walked this pretty white girl named Judy out to get a cab. She got in the cab, and I'm standing there in front of Birdland wringing wet because it's a hot, steaming, muggy night in August.
This white policeman comes up to me and tells me to move on. I said, "Move on, for what? I'm working downstairs. That's my name up there, Miles Davis," and I pointed to my name on the marquee all up in lights.
He said, "I don't care where you work, I said move on! If you don't move on I'm going to arrest you."
I just looked at his face real straight and hard, and I didn't move. Then he said, "You're under arrest!" He reached for his handcuffs, but he was stepping back...I kind of leaned in closer because I wasn't going to give him no distance so he could hit me on the head...A crowd had gathered all of a sudden from out of nowhere, and this white detective runs in and BAM! hits me on the head. I never saw him coming. Blood was running down the khaki suit I had on.
...the police then took me to the 54th Precinct where they took pictures of me bleeding...They're saying to me in the station, "So you're the wiseguy, huh?" Then they'd bump up against me, you know, try to get me mad so they could probably knock me upside my head again. I'm just sitting there, taking it all in, watching every move they make.

Now I would have expected this kind of bull about resisting arrest and all back in East St Louis, but not here in New York City, which is supposed to be the slickest, hippest city in the world. But then, again, I was surrounded by white folks and I have learned that when that happens, if you're black, there is no justice. None.

– an excerpt from 'Miles', by Miles Davis and Quincy Troupe. 1989.