A 12-year-old pianist played Flight of the Bumblebee at 325bpm
18 February 2019, 16:58 | Updated: 6 November 2019, 22:36
A young Indian pianist appeared on The World's Best, and impressed everyone with a prestissimo rendition of 'Flight of the Bumblebee'.
Lydian Nadhaswaram, a 12-year-old pianist from Chennai, India played three versions of Nikolai Rimsky-Korsakov's 'Flight of the Bumblebee', at increasingly fast metronome markings.
He played the piece at its original marking (160bpm), before challenging himself to play it at 208bpm and 325bpm.
His performance, broadcast on TV talent competition The World's Best, impressed judges Drew Barrymore, RuPaul and Faith Hill, as well as host James Corden.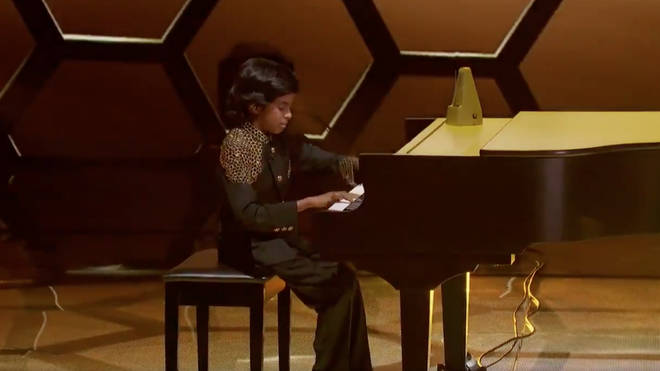 'Flight of the Bumblebee' is a notoriously difficult piece of music which the composer wrote as an orchestral interlude for his opera, The Tale of Tsar Saltan. It is meant to mirror the chaotic flying pattern of a bumblebee.
After the show, Corden tweeted a video of Lydian's performance with the caption: "This is genuinely one of the best things I've ever seen live".
Lydian was applauded by fellow Indians and viewers in Chennai, including actress Aishwarya Rajesh, former cricketer Sreesanth, and Better Call Saul actress Rhea Seehorn.
Proud to be an INDIAN..BHARAT mata ki jai

— Sreesanth (@sreesanth36) February 10, 2019
The fact that you could hear every note that that speed is amazing

— Shashank Iyer (@shashank_iyer_) February 8, 2019
We predict great things for you, Lydian (and added kudos that you share your name with a mode!).