Mischievous cat repeatedly steals owner's music stand during flute practice
27 June 2023, 14:37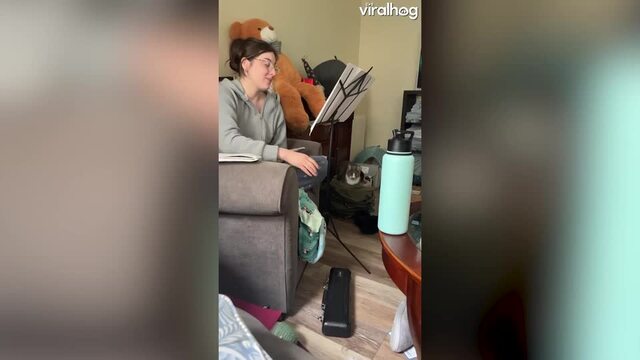 Flutist and cat have amusing tug of war over music stand
A misbehaving cat went up against a music stand, in a valiant battle of wills between pet and owner.
Anyone with a pet will take great pride and joy in telling you all about the delights of their fur-coated companions. But for all their great qualities and companionship, many pets hide a mischievous – and sometimes downright annoying – side behind their adorable faces.
A flute player from Massachusetts discovered this side to her cat, in a hilarious video shared to social media.
As Nikki Gigi diligently gets in her flute practice (as every self-respecting musician should), her pet cat decides that no work is getting done that day. Instead, it's the perfect time to begin a high-stakes game of tug of war with the music stand.
Read more: Operatic cat steals owner's limelight, meowing his own melody in viral TikTok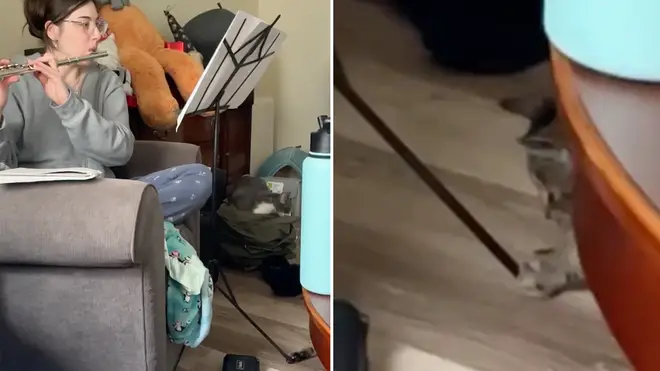 Every time Nikki begins to play, the cat lets her get a few notes in before reaching a stealthy paw to the stand's leg and pulling it away, with truly impressive comedic timing.
Perched on a bed, a second cat finds the purr-fect viewing spot to watch all the drama unfold.
Listen on Global Player: Classic FM's Pet Classics playlist for your furry friends
Captioning the video, "Can't have any peace when you have cats", Nikki gives us a snapshot into the chaos that can ensue when mischievous cats meet classical music.
The pair battle it out, each as determined as the other to claim the music stand as their own. But, it seems, the cat has the last laugh as Nikki puts down her flute and laughs in despair.