Cellist creates brilliant multitrack of the Mario Kart theme, with three cellos and an egg shaker
4 August 2020, 15:36
Super Mario Bros for 3 Cellos... and egg shaker...
A Mario Kart quartet for three cellos and an egg shaker. Egg-squisite work here from Samara Ginsberg.
Cellist and YouTuber extraordinaire Samara Ginsberg has been delighting the Internet with her multi-tracked renditions of well-known music for some time now.
Her latest invention? Super Mario Bros in an arrangement for three cellos and one egg shaker. Oh yes!
It's the earnest egg shaking that gets us every time in this paired-back version of the super music from the Super Mario Kart series (watch above).
Read more: This 8-part cello cover of the 'Knight Rider' theme is a lockdown tonic >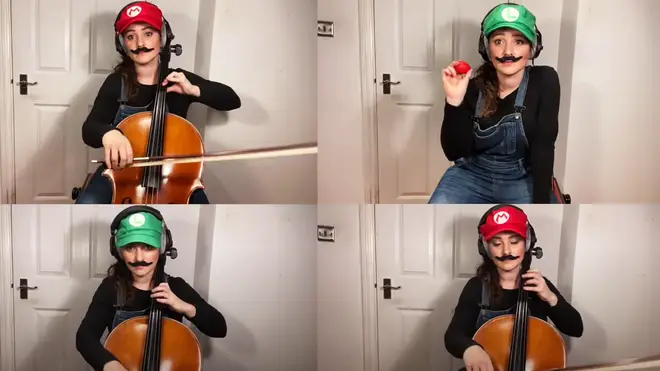 The cellist has a restrained, poised style in her take on Mario. We love the syncopation; it's a great timbre, and the tone is strong. Top ensemble playing too. And that sassy shake of the egg – tops it all off nicely.
Egg shaker + multiple cellos = musical heaven. Thank you, Samara Ginsberg.
All that's left to say – in the style of Mario himself – is "Maaama-hoo-ha-hoo, wow-wow!! Oh yeah! Let's-a go, it's Mario tiiime!".
See some more of Samara's wonderful work in the videos below, including the 'Knight Rider' theme and 'Imperial March' from Star Wars for eight cellos. All with impeccable timing as always...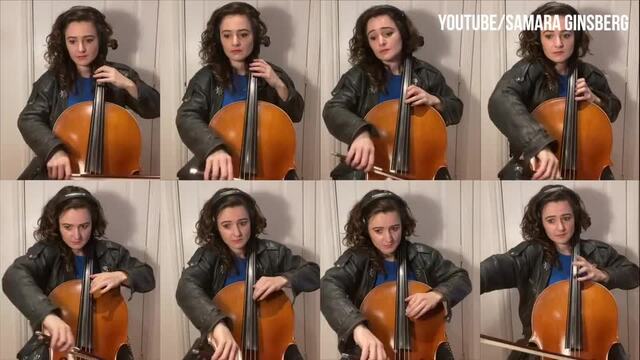 Knight Rider for 8 cellos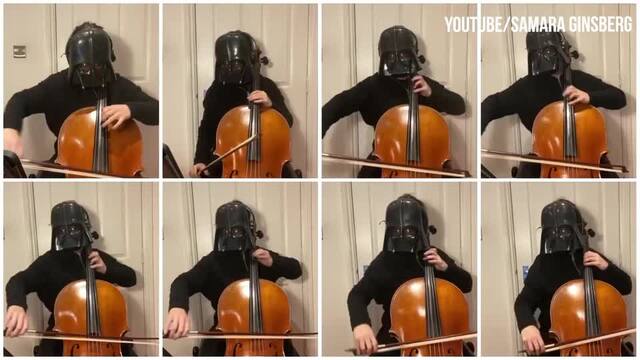 Imperial March (Darth Vader's Theme) for 8 cellos