Disney's Aladdin: full trailer, cast, release date and soundtrack revealed
12 March 2019, 13:22 | Updated: 12 March 2019, 13:26
'Aladdin' is the latest Disney animation to receive a live-action remake – and the official trailer has just been released. Here's everything you need to know about the film's cast, release date and soundtrack.
Disney has just released the official trailer for their live-action remake of Aladdin starring Will Smith, which will hit cinemas on 24 May 2019.
The trailer for the upcoming movie, directed by Guy Ritchie, shows the moment Aladdin (Mena Massoud) meets Princess Jasmine (Naomi Scott). We also hear the voice of the sorcerer, who demands Aladdin retrieve the famous oil lamp from a magic cave.
Will Smith appears in the trailer as the genie, giving us a glimpse of the famous magic carpet. In the previous trailer, viewers were surprised at how *blue* the actor is as the genie.
How well do you know the words to 'A Whole New World' from Aladdin? >
Who will star in the cast of Aladdin?
Last year, it was announced that Will Smith will star in Aladdin as the Genie. Smith will be filling the shoes of Robin Williams, who played the voice of the Genie in the 1992 animation.
Naomi Scott will make her major film role debut as Princess Jasmine, while Mena Massoud will star as Aladdin.
Naomi Scott most recently starred as Kimberly Hart in Power Rangers (2017), while Mena Massoud has worked mostly in television, appearing in the 2015 series Open Heart and the Amazon series Tom Clancy's Jack Ryan.
Marwan Kenzari, who recently appeared in Murder on the Orient Express (2017) will play the villain Jafar.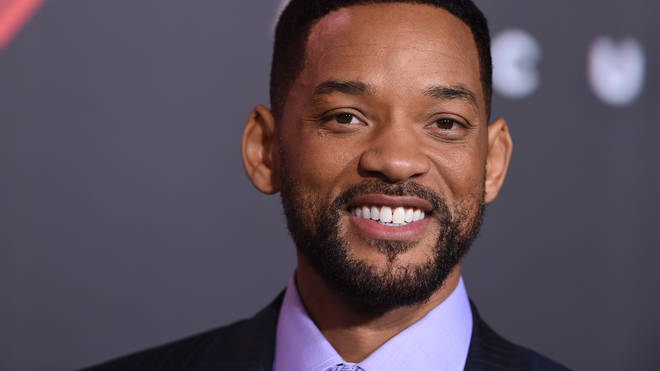 Which songs will appear on the soundtrack?
The soundtrack for Disney's live-action Aladdin is expected to be just as magical as the 1992 film, which included the songs 'A Whole New World' and 'Friend Like Me' by composer Alan Menken and won an Academy Award for Best Original Score.
Benj Pasek and Justin Paul – the composing duo behind La La Land and The Greatest Showman – are teaming up with Menken to compose a number of new tracks, including a new solo for Jasmine and a duet with Aladdin.
"We got to write a new song for Jasmine," Paul told Variety. "Alan wrote a beautiful piece of music and [Naomi Scott] is incredible."
According to PopSugar, Pasek and Paul have also written a new verse for 'Arabian Nights', which was originally written by Menken and the late Howard Ashman.
What is the release date for Aladdin?
Aladdin will arrive in UK and US cinemas on 24 May 2019.