How well do you know the words to 'A Whole New World' from Aladdin?
16 May 2016, 21:30 | Updated: 14 March 2017, 11:40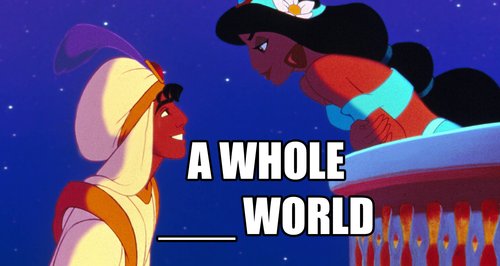 As Disney's Aladdin hits the stage in London's West End, we've put together the ultimate test of Aladdin-fandom… 
It's one of Disney's best-loved films and the music, written by Alan Menken, is an iconic film score.
In fact Menken won the Oscar in 1993 for Best Music – and it was this song, written with Tim Rice, that got the song-writing duo a double-header at the Academy Awards – with the Oscar for Best Original Song as well.
But how well do *you* remember the words, street rat (as Jafar might say…)?