These Vivaldi buskers in Covent Garden perfectly capture the ecstasy of live performance
17 June 2020, 13:37 | Updated: 17 June 2020, 13:50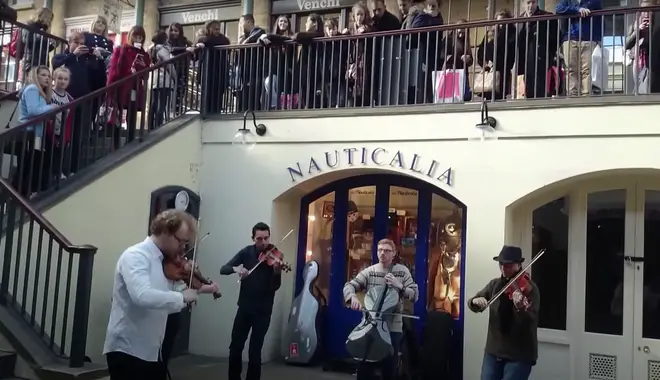 We all need the joy of live music. And this rowdy Vivaldi busking video fills a small, treble clef-shaped hole in our hearts…
A video of a string quintet playing Vivaldi's Four Seasons in London's Covent Garden is making us miss live music more than ever.
Filmed in the famous Apple Market, the musicians perform 'Summer' from the great collection of violin concertos with gusto – all amplified by the beauty and amazing acoustics of the Covent Garden landmark.
"You have to dance," someone is overheard saying. Watch the clip below.
Read more: UK creative industries 'on the brink of devastation' >
Vivaldi, four seasons, the Summer (Covent Garden) - busking in the streets of London, UK
As the players double-stop, tremolo and stamp their way through the energised show, tourists look on over the market's balconies, taking a moment out of their day to stop and enjoy the live music.
Read more: How Vivaldi perfectly captured the season of Autumn >
With the world-class Royal Opera House just across the way, Covent Garden has long been a landmark of great music.
Here's hoping we'll be back hearing it before too long...