11-year old virtuoso plays Vivaldi violin concerto in life-changing Menuhin competition final
15 July 2023, 11:07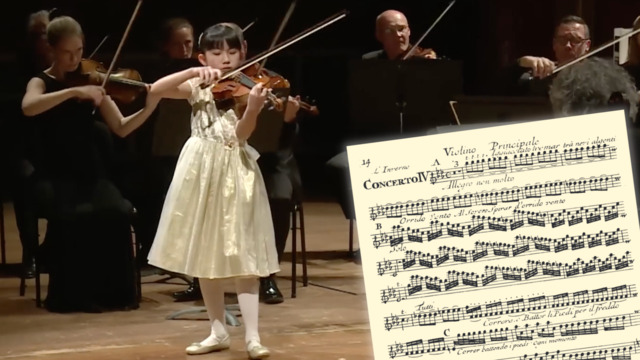 A young violin virtuoso, and ten minutes of a Baroque classic that would win her one of the world's most prestigious music competitions.
A great musical performance can bring chills, produce tears, and sometimes, be utterly life-changing.
That's just what happened when 11-year-old Singaporean violinist, Chloe Chua, stepped on stage for the final of the 2018 Menuhin Competition, one of the biggest music competitions for string players.
As both soloist and director for 'Winter' from Vivaldi's The Four Seasons, this was her moment. With her calm command and deep sense of musicality, the 11-year-old simply nailed it.
Watch her performance of the first movement above.
Read more: 10-year-old pianist plays Chopin's Fantaisie Impromptu with extraordinary poise
What made the 2018 Menuhin Competition even more exceptional was the junior talent that year. Chua's performance won her first prize, which was shared with another young violinist who has had his own remarkable journey since – Australian virtuoso Christian Li, who was 10 years old at the time.
In 2020 Li signed with Decca Classics, and at the age of 12 became the youngest musician to sign with the label. Not too far behind her competition partner, Chua secured the prestigious classical label Pentatone, with her debut album of Vivaldi's seasons and Locatelli's Harmonic Labyrinth released this March.
Chua now features regularly as a soloist with some of the finest orchestras in Europe and Asia, and was also named as one of Classic FM's Rising Stars for 2023.
With a record deal, footage of the prodigy's breakthrough moment went viral on Instagram and TikTok anew.
"She's incredible," wrote actor Michael B Jordon, as he saw her incredible performance on social media. "Chef's table."
He is not alone in that assessment – and thanks in part to the magic of that competition moment, this amazing violin talent has a very bright future ahead.