Sir Patrick Stewart: 'I am not a musician – but I taught myself to play a Mozart piano concerto!'
30 October 2023, 18:07 | Updated: 30 October 2023, 18:14
Sir Patrick Stewart: 'I taught myself to play a Mozart piano concerto!' | Classic FM
The Shakespearean actor told Classic FM's Moira Stuart about his classical music passions – with a little singing along the way…
Speaking on Moira Stuart Meets… on Classic FM, Sir Patrick Stewart revealed that he taught himself to play his favourite Mozart piano concerto, after years of playing classical musicians on screen.
"I listened to the Mozart piano concerto one evening," Stewart told Stuart. "The second movement, beautiful quiet movement. There is a passage that goes… [Stewart hums the most famous passage].
"Well, I taught myself to play it. Not all of it. But I can play the first few bars of the Mozart 21st Piano Concerto!"
During the interview, broadcast on Sunday 29 October at 9pm (catch up here), Stewart reflected on the countless times he has taken up a musical instrument as part of an acting role.
"I am not a musician," he said. "But I have pretended to play almost every instrument there is – on film, on stage.
"I've blown a trumpet, played a harp… I couldn't play a single one."
Read more: 11 actors who learned a musical instrument for films (and one who definitely didn't)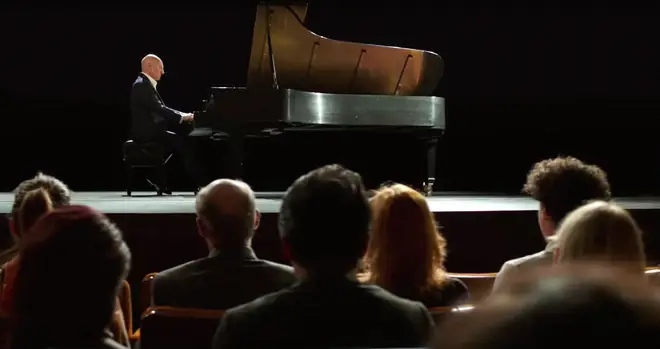 The 2019 film Coda saw Stewart play Henry Cole, an acclaimed classical pianist who stopped playing after his wife died. "But he survives and revives and plays a lot. They shot it brilliantly," he added.
To appear as convincing as possible as Cole, Stewart did his homework.
"I watched hours of tapes of pianists from the 1920s to watch their bodies and what they did," Stewart added. "Very often the camera would shoot just above their hands so you'd get… [mimes body language of a pianist]."
In total, Stewart spent nearly four months learning to play piano to make those wider shots look realistic.
Read more: Did Mahershala Ali really play the piano in Green Book?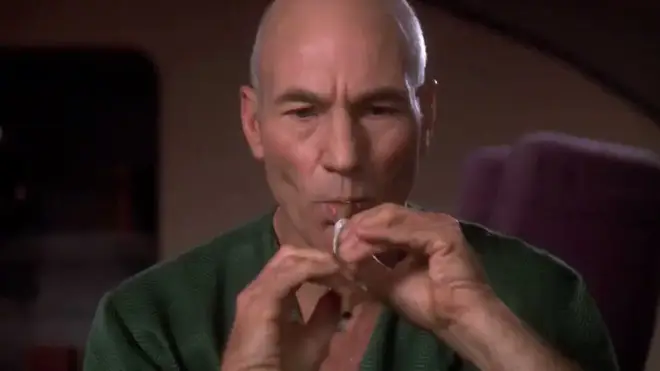 As King of the Star Trek franchise, Captain Jean-Luc Picard, Stewart mimed a few lines on the Ressikan flute (above), receiving lessons so the fingering would look accurate.
Now 83 years old, Stewart has appeared in more than 60 Shakespeare productions, been nominated for Olivier, Tony, Golden Globe, and Emmy awards, and has just put out his new memoir Making It So.
To discover more about the great actor's musical passions, catch up with Moira Stuart Meets… Patrick Stewart here on Global Player.