Operatic parrot sings Mozart's Queen of the Night aria better than most sopranos
5 August 2020, 17:30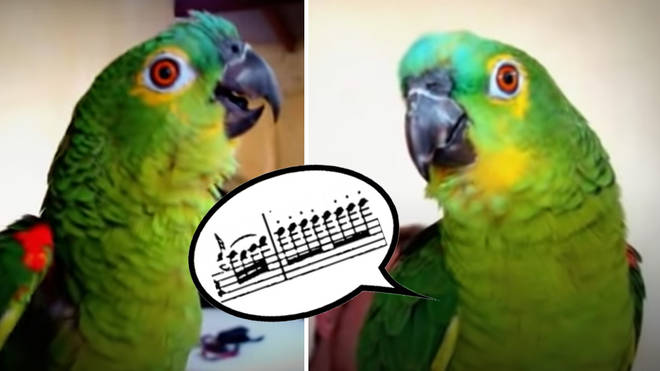 Nailing the Queen of the Night's aria is impressive. Even more so when you're a bird.
Parrots can sing Mozart, too – as proven by this beaked beauty, who can eke out an impressively operatic rendition of the painfully high bars of 'Der Hölle Rache', with vibrato aplenty.
Menino the parrot, who was 15 years old at the time of the video, fires out a series of wonderfully bright notes, perfectly imitating the fiendish fragment sung by the Queen of the Night in Mozart's opera The Magic Flute.
"He learned it very fast," Menino's owner, Celinha, says on the YouTube video.
The feathered fellow does a very impressive job of singing the great aria. He even manages some deliciously wide vibrato, circa 0:45 (watch below).
Read more: Six parrots that can sing opera better than you >
Sadly, Menino died some years ago now. "He died from an unknown disease at just 15 years old," Celinha says. "I'm very sad, because he was my little friend and very special to me."
Since the video was published to YouTube in 2012, it has been shared and marvelled at all over the Internet.
Celinha writes to all of her late pet's fans: "Thank you all for the cute messages and for appreciating this amazing parrot, Menino."
If animals singing Mozart are your thing, check out these five creatures who can sing Queen of the Night better than you. There's a colourful little cockatiel who's got skills, too: