Mozart's Rondo Alla Turca played on electric guitar is supremely exciting
5 December 2016, 12:30 | Updated: 3 January 2017, 16:40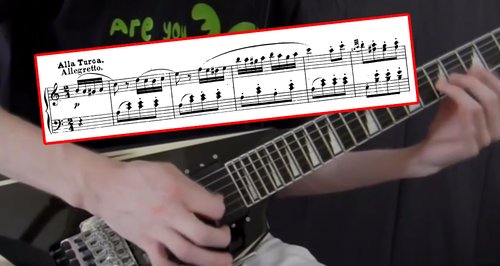 This Mozart favourite has been given a distinctly hair-metal reinterpretation, and we're big fans.
It's one of Mozart's best-loved compositions, and throughout the centuries musicians have loved giving Rondo Alla Turca their own spin.

We've happened across this rather exciting version in that spirit, a version that is truly righteous and virtuosic. Something about the showiness of it tells us that perhaps even Mozart, ever-flamboyant performer that he was, would have approved:
If you're looking for a more traditional version, but still with some surprises, check out Yuja Wang's delirious encore performance right here.