Watch Yuja Wang take apart Mozart with this unbelievably exciting encore
27 January 2017, 14:37 | Updated: 27 January 2017, 14:53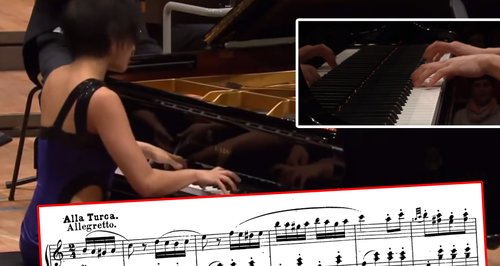 When pianist Yuja Wang returned to the stage after a concert at the Verbier music festival, an encore was expected: but few encores are quite like this one.
Beginning as almost a parody of plinky-plonky piano, Wang kicks off the familiar melody of Mozart's Rondo alla Turca, which is met with some polite laughter from the audience.

But then, well… things get a bit hectic:
Perhaps unsurprisingly, this video has now officially gone viral, bringing the joy to millions.

If you were wondering, Wang's arrangement seems to be a mishmash of Arcadi Volodos and Fazil Say's versions of the Mozart stalwart, by turns jazzy and intensely pianistic.