Did Mozart and Mahler have ADHD? Experts say it's possible...
6 November 2023, 01:00 | Updated: 6 November 2023, 13:46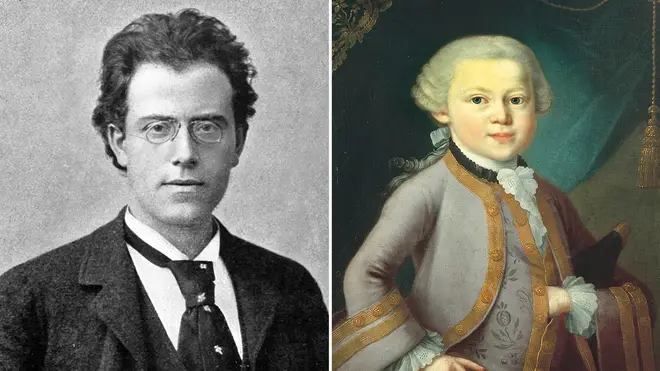 A new podcast explores two Classic FM presenters' experiences with ADHD and raises the question: did some of the best-known classical composers have it, too?
It's thought that one in 20 people have attention deficit hyperactivity disorder – or ADHD, as it's better known. Diagnoses have skyrocketed in recent years thanks to a wider spread of information – and there's even some good evidence that some of our favourite composers may have had it, too.
One expert has suggested that what we know of Gustav Mahler's behaviour suggests he might have had ADHD.
Others have also pointed the finger at Mozart, saying the condition could explain his notorious impatience and childish behaviour (not to mention his potty mouth and strange obsession with excrement... more on that here).
Classic FM presenters Sam Pittis and Katie Breathwick, who were both diagnosed with ADHD as adults, share their experiences with the condition and their love of classical music, in a new podcast, You're Wrong About ADHD.
Sam recalls a famous story about Mahler: "Coffee in one hand and cigarette in the other, Gustav Mahler is having dinner with friends. Lost in conversation and perhaps struggling to follow what others are saying, the young Gustav accidentally stirs his coffee with his cigarette instead of his spoon.
"Worse is to follow. Not realising what he's done and imagining that he's had a mouthful of smoke, he blows coffee across the table right into his hostess' face."
Listen to You're Wrong About ADHD on Global Player >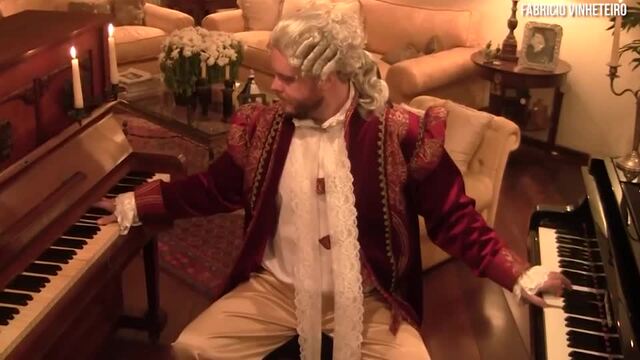 'Mozart' Plays Rondo Alla Turca on two pianos in cool clip
'Mahler was untidy and erratic – but a creative genius'
"ADHD starts in the brain," Sam says. "In simple terms, it's about a lack of dopamine, or a lot less than is usual. It's thought one in 20 of us has it, and it seems we might be in good company!"
ADHD expert Dr Ulrich Muller-Sedgwick, who also acts as a spokesperson on ADHD for the Royal College of Psychiatrists, spent lockdown reading up on his favourite composer, Mahler. He came to the conclusion that there's good evidence the great composer might have had it, too.
"Gustav was untidy, erratic, found it hard to focus, forgetful and absent-minded," Sam says. "But he was also a creative genius. Creativity is often linked with the sort of divergent thinking that comes from ADHD.
"Mahler was uniquely gifted, but is it possible he had ADHD long before we were able to recognise it?
ADHD has many symptoms which can vary hugely from person to person, but it mainly affects a person's ability to concentrate, sit still, or resist strong impulses.
Sam recalls learning to play music as a child: "When I sat down to a piano as a child it was like a game of twister. I was all legs and arms on the piano stool. The inside of my head felt like an orchestra tuning up before a concert."
But singing, he found, was different. "Since I was a boy, I have been prone to bouts of singing when those around me least expect it…in the office, in the street or in school. I once got a detention for singing Rule Britannia in Geography."
"Mahler may well have had ADHD but he was also gifted in a way that my piano playing suggests I very much am not. Neurodivergent people don't all fit into a neat little box."
Read more: This intense silence at the end of Mahler's Ninth Symphony is almost too powerful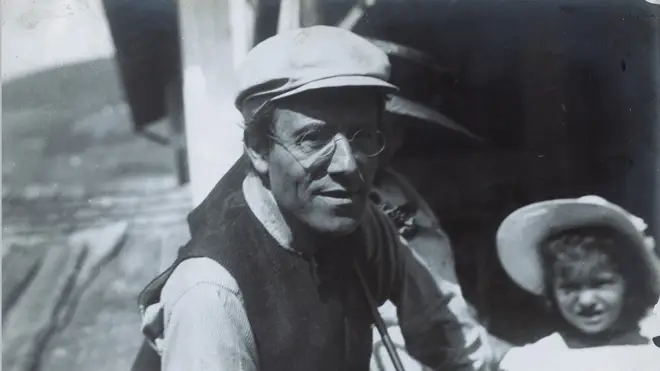 'Mahler was late for exams – and had 'restless leg' syndrome'
According to a study by researchers from University College London, nearly 20 times more people were diagnosed with ADHD in 2018 than in 2000, with the largest increase being among adults.
Both Katie and Sam are among the growing number of people diagnosed with ADHD as adults. And it comes with a number of challenges, Katie says.
"Some struggle with an inability to sit still. Mahler possibly had 'restless leg' syndrome, and sucked his cheek his lot – a clear indicator of ADHD. Me? I twiddle my hair.
"I find it soothing and comforting and I now understand how it switches off the bit of my brain related to touch, quietens it, and helps me to concentrate.
"According to Dr Muller-Sedgwick, Mahler was also late for exams and overdue with coursework. He thinks the composer might have had the 'inattentive' or 'day-dreamy' type of ADHD, which can make it very difficult to focus.
"Lifelong, this can make completing tasks difficult, and untreated can ultimately lead to mental health difficulties. Might this be what caused Mahler's?"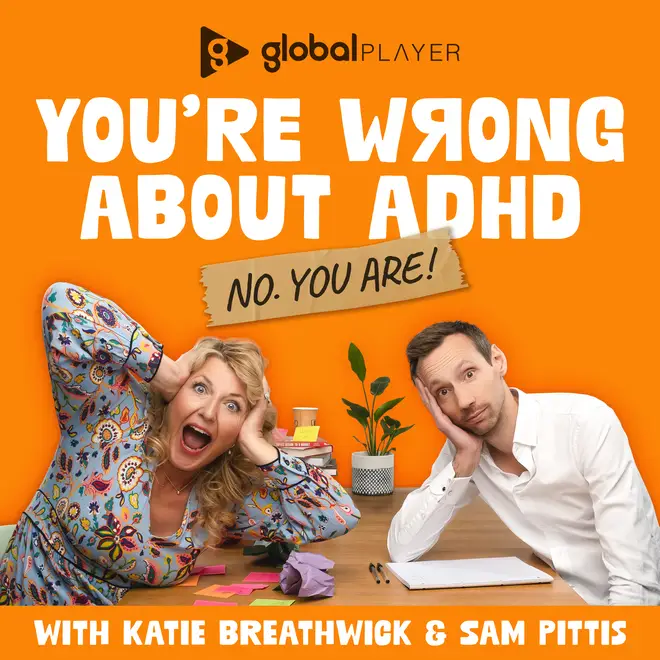 'Some think Mozart might have been neurodiverse'
A 2007 paper by Aidin Ashoori and Joseph Jankovic on 'Mozart's movements and behaviour' points to "several elements" of the composer's behaviour which "may indicate the presence of ADHD during his childhood and extending to his adult years".
Katie recalls the story written by one of Mozart's contemporaries, who wrote:
"Once I was sitting at the piano; Mozart … came up behind me …pulled up a chair, sat down, told me to keep playing the bass and began to improvise variations so beautifully that everyone present held his breath, listening to the music of the German Orpheus.
'But all at once he [had] had enough; he jumped up and, as he often did in his foolish moods, began to leap over tables and chairs, miaowing like a cat, and turning somersaults like an unruly boy."
Read more: No one believed Mozart was 9 years old – until he started playing with a cat, mid-performance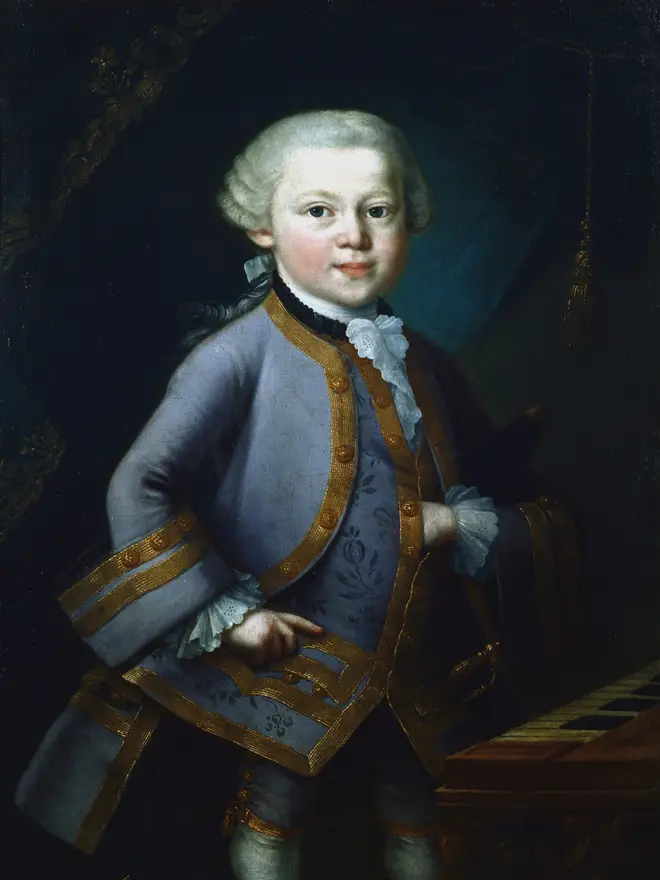 'The physical rush I get from music is thanks to my ADHD'
"Sam's not so sure, but me?" Katie says, "I love my ADHD.
"I believe the physical rush I get from listening to music is thanks to my ADHD. Certain harmonies make my brain feel like it's expanding: an Eric Whitacre choral piece, or the heavenly polyphony of Thomas Tallis.
"One composer I also adore is Jacob Collier, who somehow finds new spaces in harmony and completely blows my mind.
"I'm looking forward to getting to know myself better through a deeper understanding what ADHD really is."
Sam adds: "We've gone on quite different journeys since our diagnosis.
"But in our new podcast, we'll be finding out more about what it really means to be neurodivergent. Let's just say, we don't always agree on what that means!"
Katie and Sam's podcast, You're Wrong About ADHD, is available to listen to now on Global Player.