How does Eric Whitacre write beautiful music? He says it all comes down to 'the golden brick'
14 April 2023, 10:02 | Updated: 18 April 2023, 16:17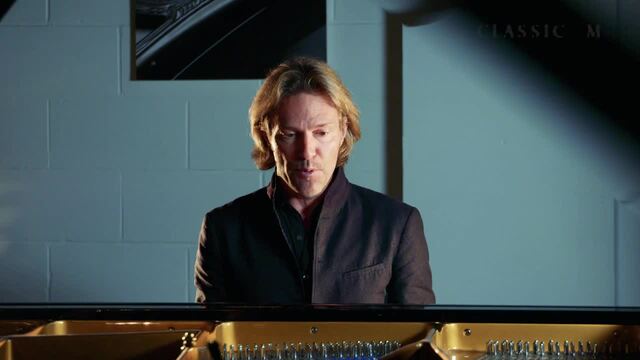 How does Eric Whitacre write a song? The Grammy winner explains his process
Eric Whitacre has composed some of the most hauntingly beautiful choral music of the last 10 years. So, what's his secret? The Grammy Award-winning composer reveals all.
From his viral Virtual Choir videos in the 2010s, to his newfound TikTok success in the 2020s, Eric Whitacre may just be choral music's coolest composer-conductor.
But what's his secret to creating gorgeous, spine-tingling music? Eric spoke to Classic FM at Blüthner Pianos in London, and revealed a few of his secrets.
The golden brick
"What I'm looking for when I improvise is what I call the 'golden brick'," he says.
"The 'golden brick' is just a few notes of music that contain within it all the DNA for the piece of music that will come.
"The best way to describe it is that I get haunted by these worlds that are created. I remember even as a child being like this, before I could read music. I would sit at the piano and play intervals, and just listen to the sound of it resonating."
Read more: The tear-jerking moment an Eric Whitacre choir rehearsal becomes a proposal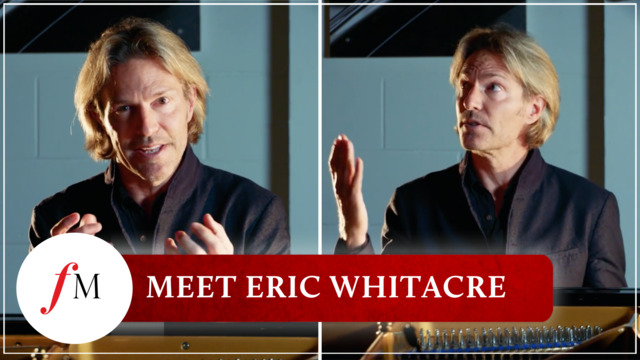 Eric Whitacre: "I never imagined I'd be the 'cluster chord' guy"
Cluster chords
Whitacre has become defined by the use of 'chord clusters' in his music – chords with a chromatic quality that produce an almost shimmering effect. You can hear them in almost all his choral compositions, including Lux Aurumque, Sleep and A Boy and a Girl.
"I didn't imagine that I'd be the cluster chord guy," he tells Classic FM.
"It only happened because when I started singing in choir, I was moved physically by the sound of these close harmonies together. I remember giggling or tearing up. I still do when I hear them, I just feel them in my body.
"And when I started to write, I found I could find certain emotional colours in a very specific way."
Read more: Eric Whitacre conducted a wordless version of 'Sleep' – and it will give you chills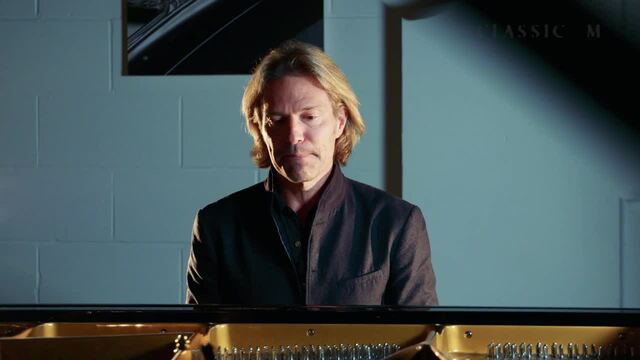 Eric Whitacre explains the 'emotional architecture' in his music
Teaching the audience how to breathe
In 2010, Whitacre released a choral version of his work Lux Aurumque for his virtual choir. It was recorded with 185 voices across 12 countries, performing over the Internet.
"What I wanted to do with Lux Aurumque," the American composer explains, "Was teach the audience how to breathe, without them knowing that they were being taught how to breathe.
"It's done with crescendos and decrescendos. The idea was that an audience listening to it would find themselves, as this was repeated over and over, breathing in for 4, out for 3, and lift.
"When I hear myself talk, I sound like a California yoga instructor. But that's really how I was thinking about the music."
"And I really have found when I'm sitting in the audience, watching Lux Aurumque being performed, that if the tempo is right, if it's in tune, if the atmosphere is correct, then by measure 9, you really see the audience start to settle in. They start to breathe.
"I've been at performances of Lux Aurumque where people come up to me afterwards and say, 'it left me breathless'. And I just smile and say, 'then it worked'."
Eric Whitacre's new album 'Home' with Voces8 is released on 14 April 2023 – stream it here and hear it every weekday from 17 April as Classic FM's Drive Discovery.