Andrew Lloyd Webber musical: will there be a free stream this week?
22 May 2020, 14:24 | Updated: 22 May 2020, 14:26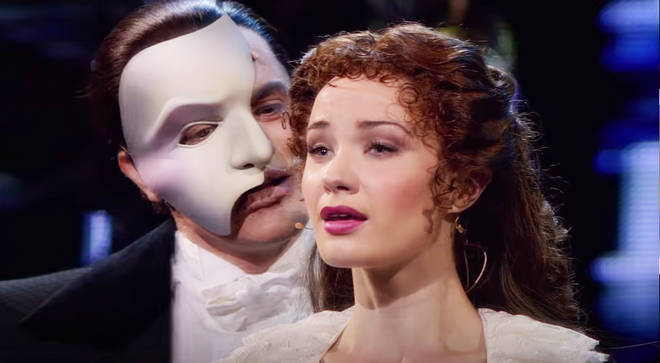 Andrew Lloyd Webber's musical streams have been providing us with hours of entertainment over the past few weeks, but now it seems the curtain has fallen (for the composer, at least)...
To satisfy our West End fix during the coronavirus lockdown, musicals legend Andrew Lloyd Webber has been treating us to free live-streams of some of his most popular productions.
Broadcast every Friday evening via YouTube channel The Shows Must Go On, we've witnessed iconic productions of The Phantom of the Opera, Jesus Christ Superstar and most recently, Cats.
Starring English singer and actress, Elaine Page OBE, the kooky 1998 stage production of Cats became an instant hit with online audiences, and Lloyd Webber even provided a live commentary during the show.
It's been a welcome distraction in uncertain times, with musical theatre's biggest names – including Sierra Boggess, Tim Minchin and Melanie C, to name but a few – bringing song and dance to our living rooms.
But don't fear, the epic shows will, in fact, go on – just without the musicals mogul.
Read more: 15 things you might not know about Andrew Lloyd Webber >
Earlier this week, the English composer shared a video on Twitter (watch below) along with the caption: "The curtain has fallen on Andrew's The Shows Must Go On series. Thank you to everyone who has been tuning in over the last few weeks! Stay tuned for more classics. - #TeamALW"
In the heartwarming clip, Lloyd Webber says: "Well there you go, that's the last one of the six from stage to screen. I hope you enjoyed that one. It's Cats, of course.
"Thank you for so generously donating. I think we raised half a million dollars for The Actors' Fund. Absolutely wonderful and if you could still find it in you to give a little tiny bit more, it'd be really appreciated by all of the actors who of course are having a very tough time at the moment."
The 72-year-old composer was also keen to remind YouTubers that musicals can still be enjoyed after the COVID-19 pandemic: "I hope you realise that theatre is always going to be there. It will come back. I must say, I thought I'd run out of ideas for what to do as composer in lockdown... didn't think we were going to be locked down for so long but I'm afraid it might be a bit longer yet, so you can't get rid of me – that's just bad luck!"
Read more: the best live-streamed classical concerts this week >
Since then, Lloyd Webber has tweeted another video (watch above) showing a snippet of musical preparations for his new musical, Cinderella, starring Carrie Hope Fletcher in the lead role.
In the meantime, you can continue to watch free musical streams on the YouTube channel The Shows Must Go On.
This Friday, we'll be treated to Rodgers and Hammerstein's timeless classic The Sound of Music, starring Carrie Underwood (watch trailer below), which will be available for 48 hours only.
Watch The Sound of Music on Friday 22 May from 7pm BST and 2pm ET, via YouTube.