Violinist Nicola Benedetti is teaching the world to play Elgar during coronavirus lockdown
9 April 2020, 13:32 | Updated: 9 April 2020, 14:14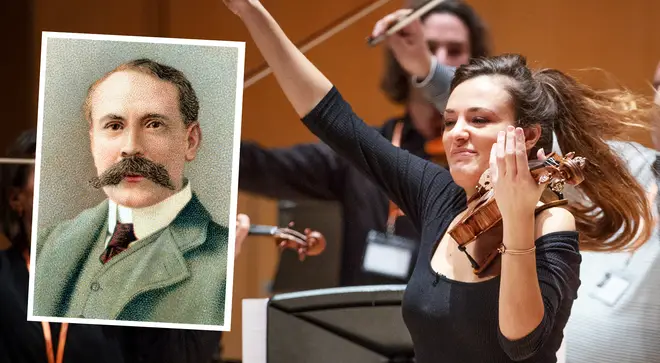 "During these unprecedented times, the re-creation of community and collectivity is urgently needed and there is no better way than through the arts and music."
Grammy award-winning violinist, Nicola Benedetti, is live-streaming free Elgar tutorials to lift people's spirits as they self-isolate during the coronavirus pandemic.
The wonderful initiative, 'Learn Salut d'Amour with Nicky', invites young musicians and string enthusiasts to learn and perform one of the composer's best-loved pieces in a series of classes, which will be available to watch and join in with daily on YouTube, at 10am on 10-19 April.
Elgar's 1888 work is a particular favourite of Benedetti's – after first hearing its beautiful melody aged six, she admits that she immediately burst into tears.
Now, the Scottish-born violinist is keen to share her love of the beautiful piece with others as the world continues to fight COVID-19.
Read more: Introducing Nicola Benedetti's 'With Nicky' series >
Click here to view the NHS's latest coronavirus advice >
Sharing her thoughts on Elgar, Benedetti said: "The depth of love and fascination I have for this man and his music has made this entire process a dream. He was so out of the ordinary, from his non-traditional training to his understanding of people to his style of expression in music – there is only one Edward Elgar, and I am deeply grateful to have had the opportunity to record so much of his music."
In a clip shared on Twitter earlier today (see above), she added: "I truly believe that this violin concerto is one of the most personal works to him, so if you want to get to know him, get to know this piece. I just can't wait for everyone to hear it."
The upcoming tutorials are being streamed thanks to the Benedetti Foundation, which aims to provide variation, inspiration and enrichment to the UK's education networks and communities.
Participants are invited to email their rendition of 'Salut d'Amour' to the Foundation via info@benedettifoundation.org, or share their clips on social media using #salutnicky by 5pm on Thursday 16 April, for the chance to have their performance premiered online on 19 April at 5pm, followed by a live Q&A, 'Ask Nicky'.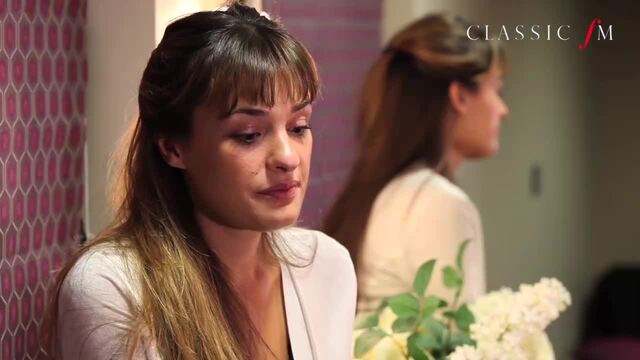 How would you improve music education?
Benedetti commented: "During these unprecedented times, the re-creation of community and collectivity is urgently needed and there is no better way than through the arts and music.
"As part of our 'With Nicky' series I am so excited to teach this beautiful piece via social media channels and hope that many, many young violinists will join me to explore it further together and then give a mass virtual performance. I can't wait!"
The virtual classes come just as the talented virtuoso releases her new album, Nicola Benedetti: Elgar Violin Concerto, in which she is accompanied by pianist Petr Limonov and the London Philharmonic Orchestra, led by conductor Vladimir Jurowski.
Nicola Benedetti's Elgar comes out on 15 May on Decca Classics, and features Elgar's Violin Concerto in B minor, 'Salut d'Amour', 'Sospiri' and 'Chanson de Nuit'.