Listen to Maria Callas' vocal range in just 90 seconds (it's huge)
25 July 2016, 15:14 | Updated: 26 July 2016, 14:18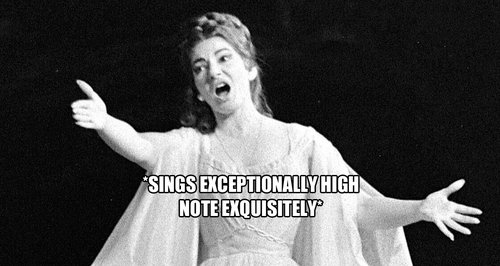 She may be one of the most important opera singers of all time, but Maria Callas' was more than just an icon - she had the pipes to match.
As well as defining the style of a generation of classical music lovers and becoming a media darling, Maria Callas' vocal range was huge.

Have a listen to this 90-second tour of her vocal range and try to contain your jealousy:
So let's just digest that, shall we? A low F sharp, warm and resonant, all the way up to a high E in Lakmé that sounds like the peal of a (very high) church bell.
Listen to Pavarotti's incredible vocal range
What's remarkable is that the tone doesn't seem to waver as she rockets up to the upper echelons of the soprano register. Consistency of tone is something all singers aspire to, and Callas absolutely nails it, naturally.
And if you want to hear the voice in action in some of the best Callas recordings in existence, you need Pure. Buy it here: