Andrea Bocelli: 'Awards shows must never be taken too seriously'
14 June 2018, 10:50
"What makes them special is the reaction you get from the audience," the Italian tenor told Classic FM's Sam Pittis after his win at the Classic BRIT Awards.
Last night, as the Classic BRIT Awards returned for the first time in five years, we welcomed some of the biggest names in classical music to the Royal Albert Hall.
One of the award winners was star tenor Andrea Bocelli, who took home the Classic BRITs Icon Award.
Andrea, how does it feel to win the Classic BRITs Icon Award tonight?
"Awards shows bear a lot of responsibility and they must never be taken too seriously.
"But what makes them extremely special is the reaction you get from the audience. Tonight, I really felt the great involvement of the public, which was really moving."
You performed a new recording of yours tonight. Tell us how you chose it, and how special it is to you.
"This is a special song to me because the people who wrote it were the ones who wrote 'Time to Say Goodbye'.
"One of them has unfortunately died, and the song was probably his last gift to me and to all those who will listen to this song. But anyone who listens to this song will feel a great, positive emotion."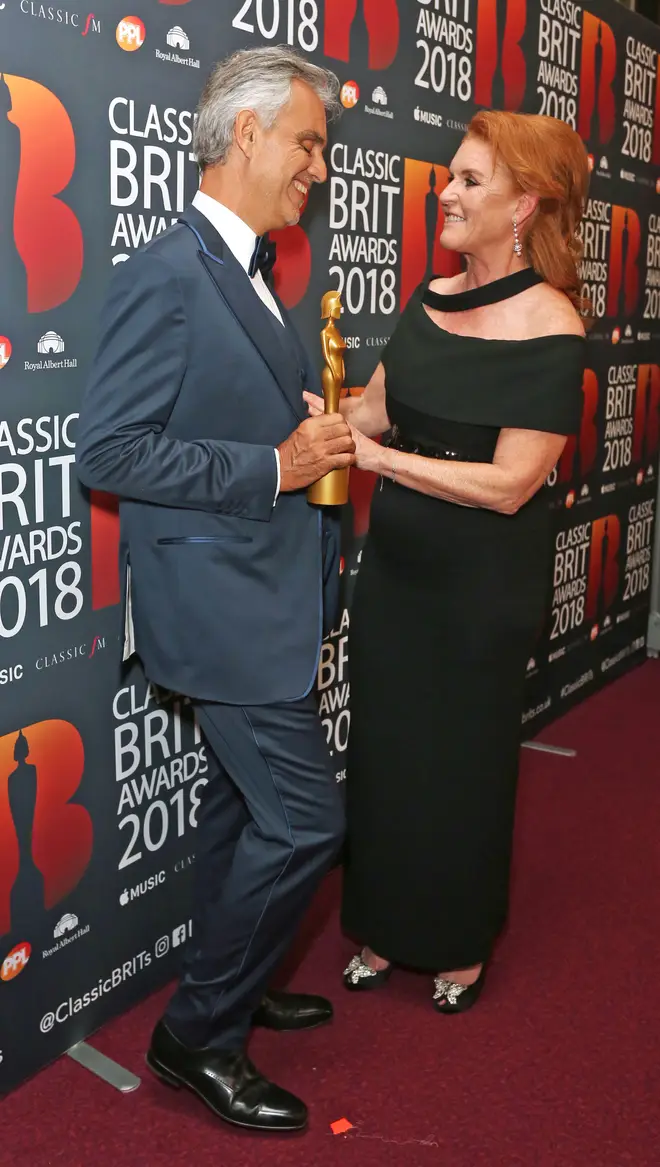 There's been a lot of conversation about music education in this country. Do you think it's important for children to be exposed to music education from a young age?
"Education is the most important thing, because if you go to your doctor, lawyer or accountant, you hope they will be the best, and their education will be the best. For a musician, it's the same thing."
We've seen Bryn Terfel and Sarah Brightman tonight, both of whom you have performed with. Is there anyone else you'd like to sing with?
"I'm lucky, because I've already performed with the most beautiful voices in the world. And it will probably happen again in the future.
"I love voices, and when I hear a beautiful voice, it is my pleasure to sing with them."