Bryn Terfel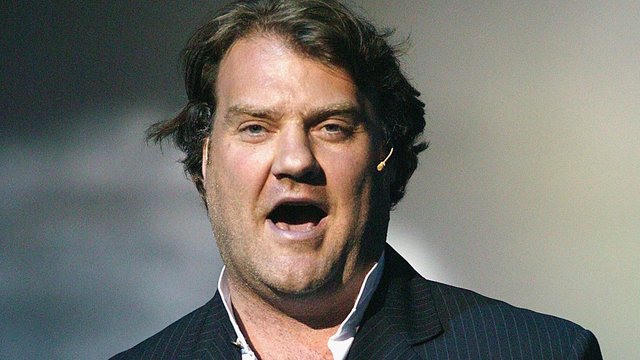 The son of a Snowdonian farmer, Bryn Terfel had an interest in and flair for music from a very early age. He was taught to sing traditional Welsh songs by a family friend and went on to win numerous competitions.

He moved to London in 1984 to study at the Guildhall School of Music, from which he graduated in 1989. He came second, after Dmitri Hvorostovsky, in the Cardiff BBC Singer of the World Competition the same year.

He made his operatic début in 1990 as Guglielmo in 'Cosi Fan Tutte' at Welsh National Opera and major operatic roles soon followed with performances in Santa Fe, Salzburg, Vienna, New York and Chicago.

His album, 'Simple Gifts', a sequel to the huge-selling 'Bryn', shows off the versatility of his voice. He's joined by countryman Aled Jones, guitarist John Williams and superb English baritone Simon Keenlyside.

Other projects include a pop opera about the French Revolution by Pink Floyd's Roger Waters - in which he sings the Ringmaster, the Troublemaker and the King of France.

Bryn, whose name means 'little hill' in Welsh, may be Deutsche Grammophon's best-selling vocalist and first choice at the Met's glittering new-season gala, but he prefers to lead a quiet home life with his wife and three boys at his home in Caenarfon, also the venue of Wales's most famous music festival.

Did you know?
More than 20,000 people converge on Terfel's 18th-century estate every August Bank Holiday for the The Bryn Terfel Faenol Festival (popularly known as 'Brynfest'), to hear international artists perform. It is Bryn's way of giving something back to North Wales, which misses out on the musical riches that Cardiff enjoys.
View more
Best Bryn Terfel recordings
Bryn Terfel news and features