Student to run half marathon dressed as a viola in world record attempt
24 March 2017, 16:33 | Updated: 24 March 2017, 16:38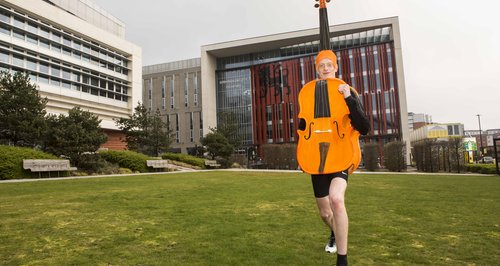 A viola student from Birmingham Conservatoire is trying to break the world record for the fastest half marathon dressed as a musical instrument.
Alistair Rutherford is a student at Birmingham Conservatoire – and a keen runner.
So it's no surprise he's running the Liverpool Half Marathon on Sunday 2 April to raise money for charity.
But Alistair is doing things a little differently – he's attempting to break the world record for fastest half marathon while dresses as a musical instrument, in this case a viola.
His costume was custom-made by designer Brian D Hanlon and is made from lightweight Plastazote foam – it even includes a natty hat in the shape of the neck and pegbox of a viola.
He's raising money for a UK-South African charity project between Cape Gate MIAGI Centre for Music and Birmingham Conservatoire called ARCO. The project aims to transform lives through music in some of the poorest areas of Johannesburg.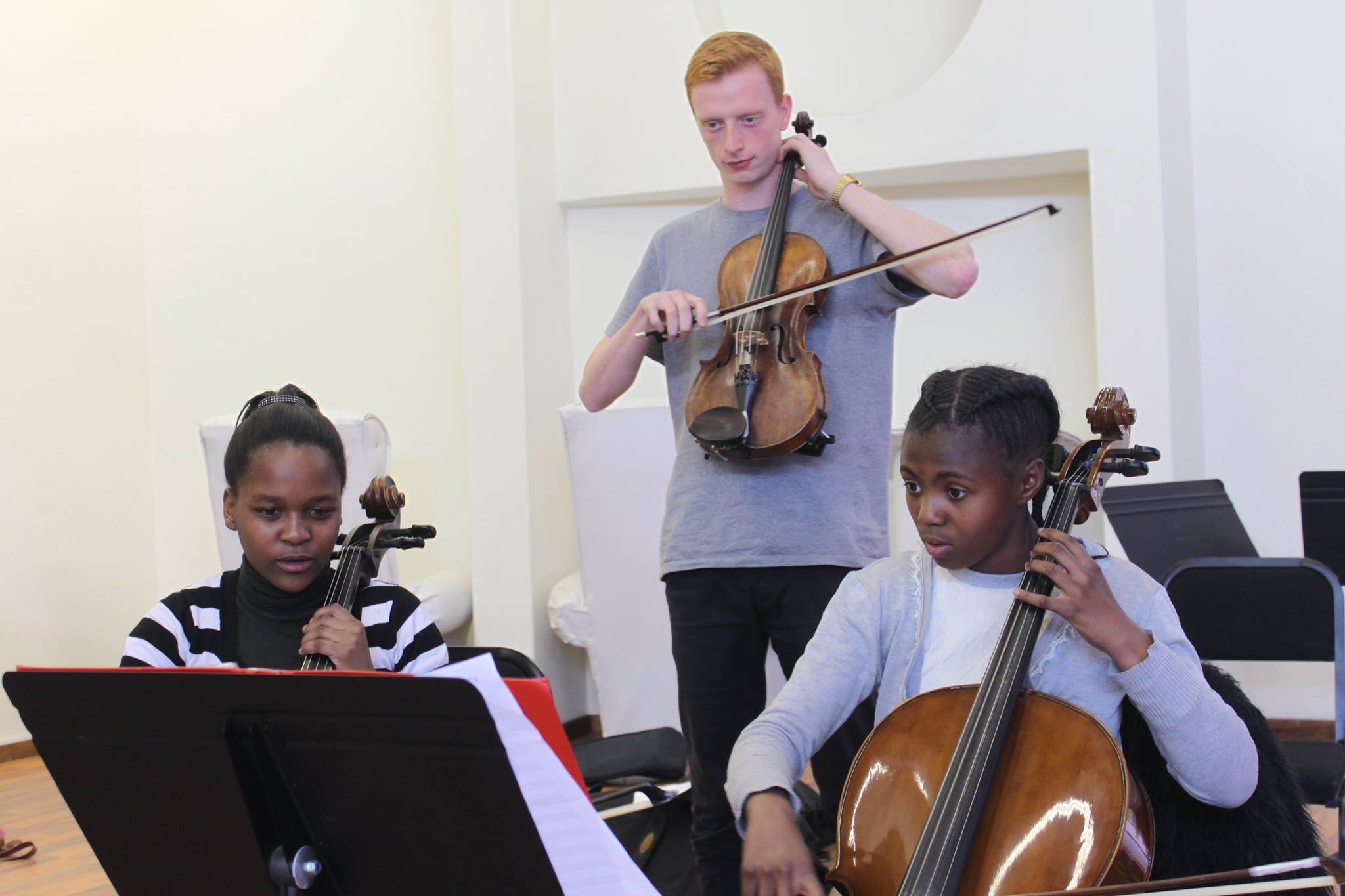 Alistair said: "One evening whilst in our local pub myself and fellow ARCO teacher Matt Johnstone joked about a Guinness World Record involving both the things I love; running and the viola.
"12 weeks later my application was accepted by Guinness World Records to attempt the record for the fastest half marathon dressed as a musical instrument at the Liverpool Half Marathon!
"Training has been going well and I am aiming to beat the record that currently stands at one hour, 26 minutes and 57 seconds."
Alistair's raising money for his record attempt via JustGiving and you'll be able to follow his progress in the Half Marathon on 2 April via Facebook Live.
Photos and video: Andrew Peat, AP