This girl lost all four limbs due to a deadly bacterial disease, but that didn't stop her learning to play the piano
13 October 2017, 11:49 | Updated: 13 October 2017, 12:06
Incredibly brave 16-year-old Bella, who had all four limbs amputated when she was only 8, got a standing ovation from 200 audience members at her first on-stage performance.
Inspirational Bella Tucker, who lost her arms and legs to a deadly virus, was met with cheers and a standing ovation after her performance of Somewhere Over the Rainbow to a crowd of 200 people at a talent show.
The courageous teenager started to learn piano after contracting a deadly virus caused by Streptococcus pneumonia at only eight years old. At first, her parents thought it was the flu. Her dad Rich Tucker, 48, says it turned her entire body purple after infecting her bloodstream. Bella defied the odds and managed to battle the deadly virus, but had to have all four limbs amputated to save her life.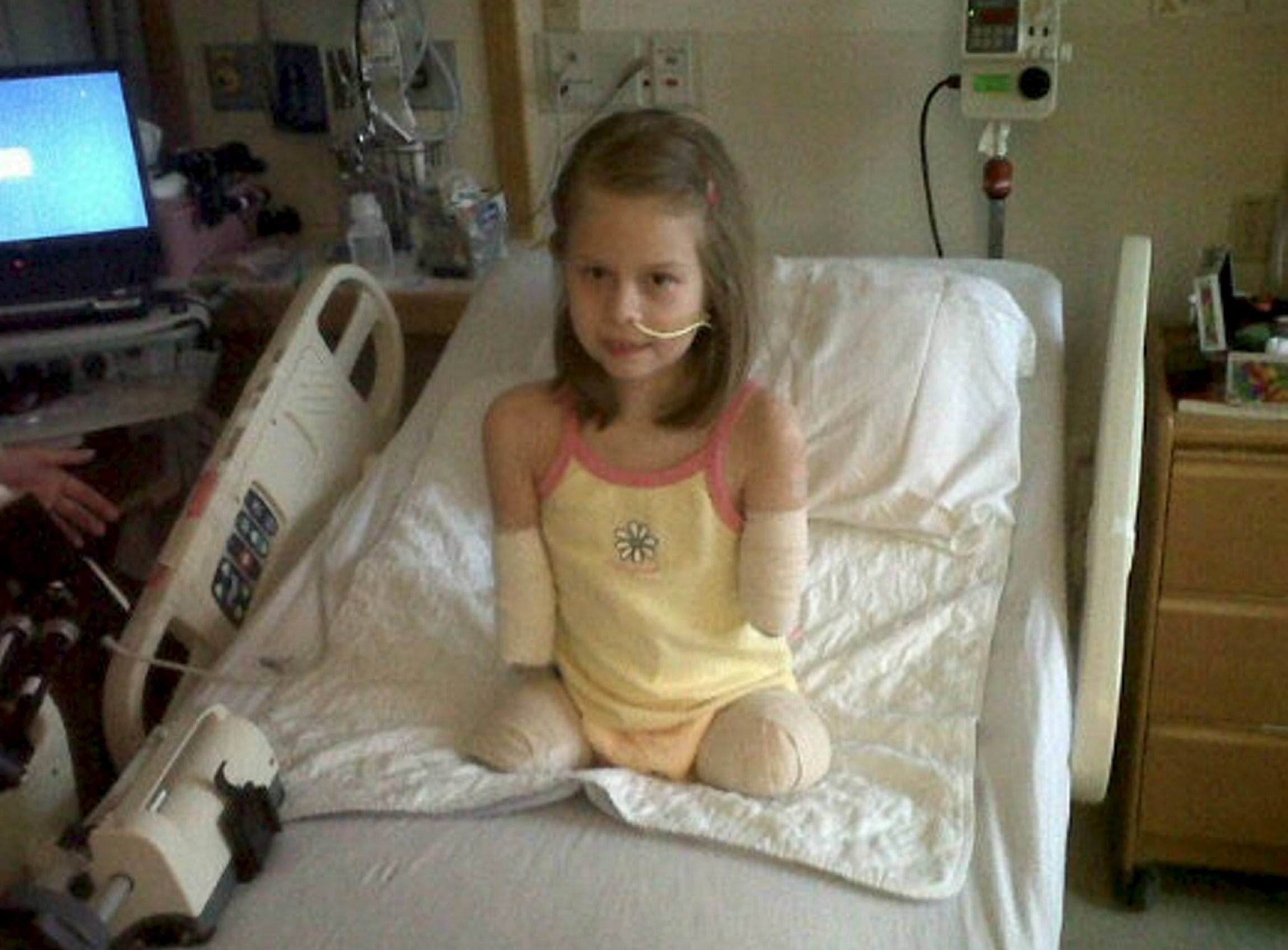 After eight months in hospital and intensive physio, Bella took up piano lessons. She mastered the technique of pressing keys with the stumps of her arms and is now able to perform beautiful pieces.
Bella, from New Hampshire, said: "I use the tip of my arms to press the keys and I simplify the music so I play no more than two notes at a time."
"I always enjoy hearing the end product of a song."
She added: "I can imagine that people assume that I can't do all of the things that they can.
"When they see how independent I am they treat me the same as they would anyone else."
Ever since her ordeal, Bella has been determined to do things that other kids can do - like painting using a cloth sleeve on her arm and playing piano.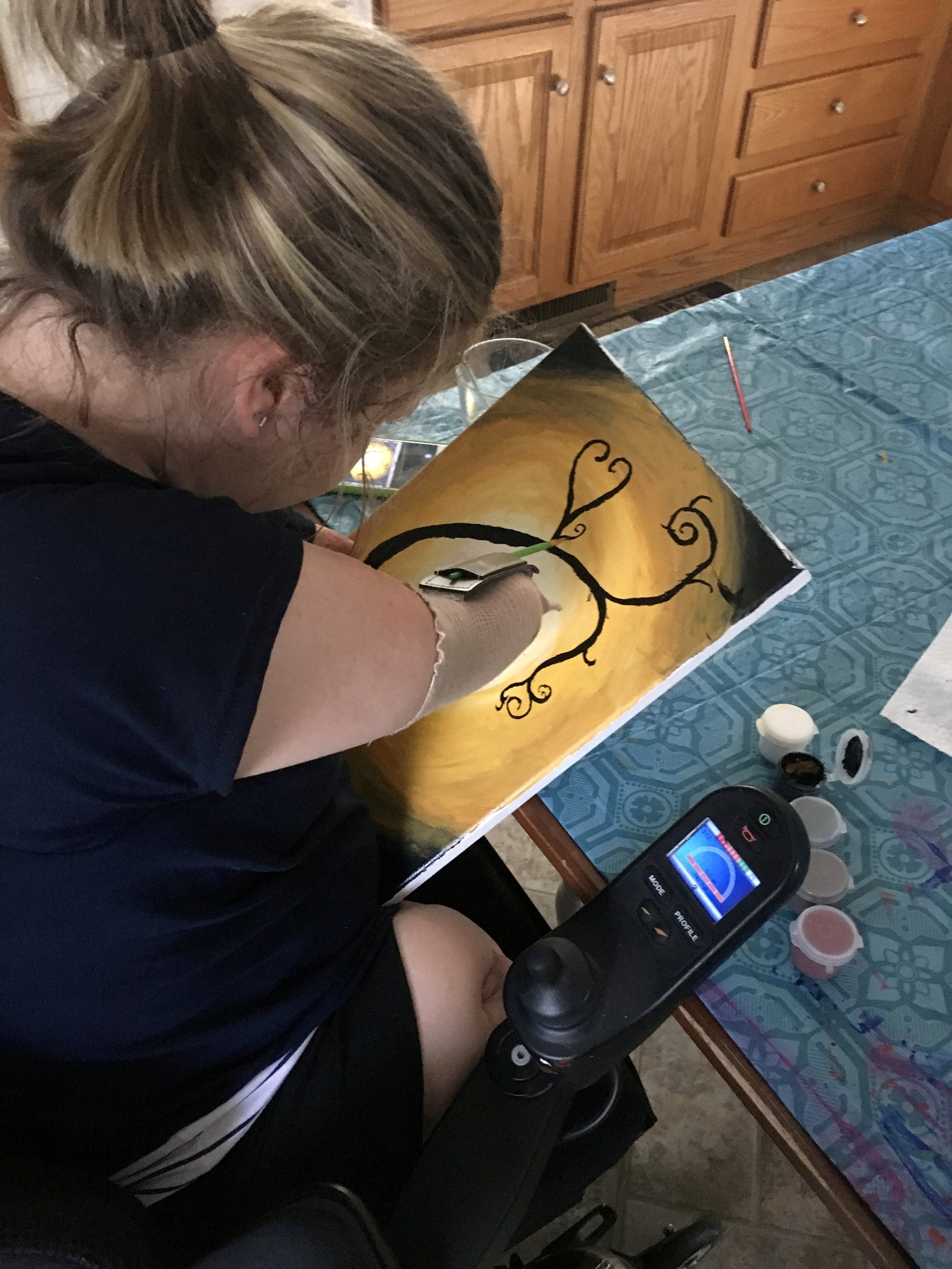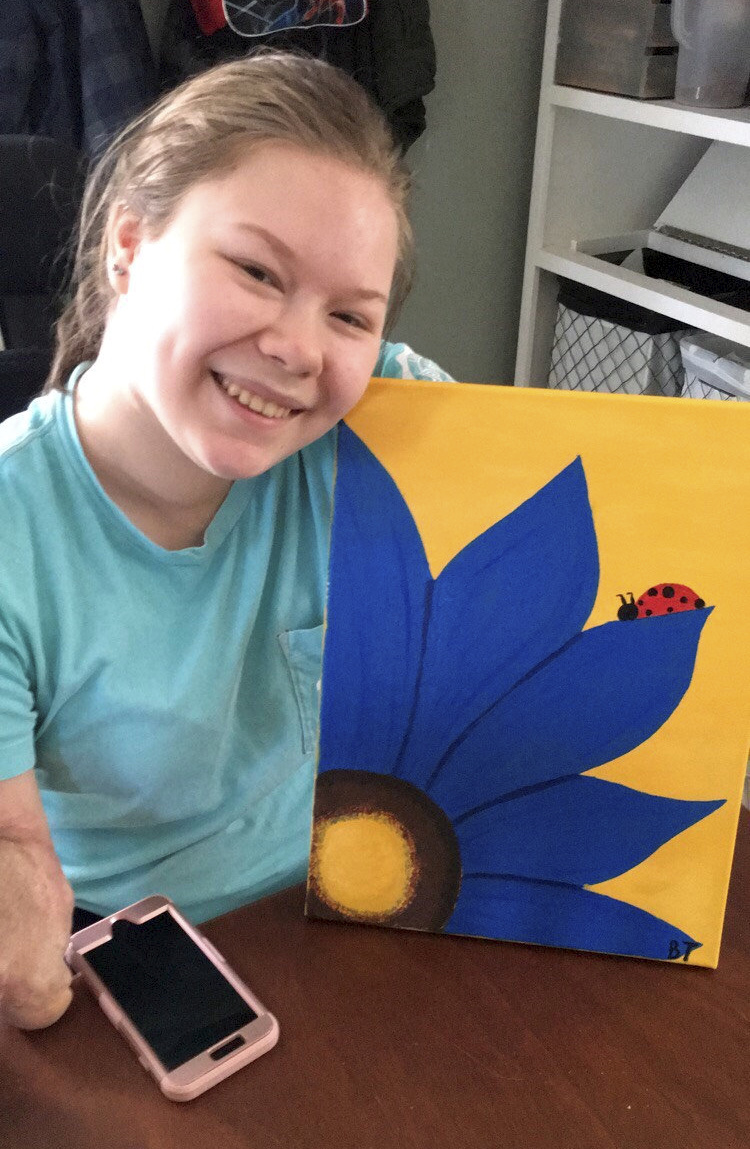 Rich said: "It was the scariest time of my life but Bella's attitude throughout has just been absolutely unbelievable.
"She can't play soccer or basketball but she started taking piano lessons and learned how to play with the ends of her arms."
"She never played before all this happened but she didn't find it difficult - it was just a matter of finding the right song where she can play one or two keys at a time."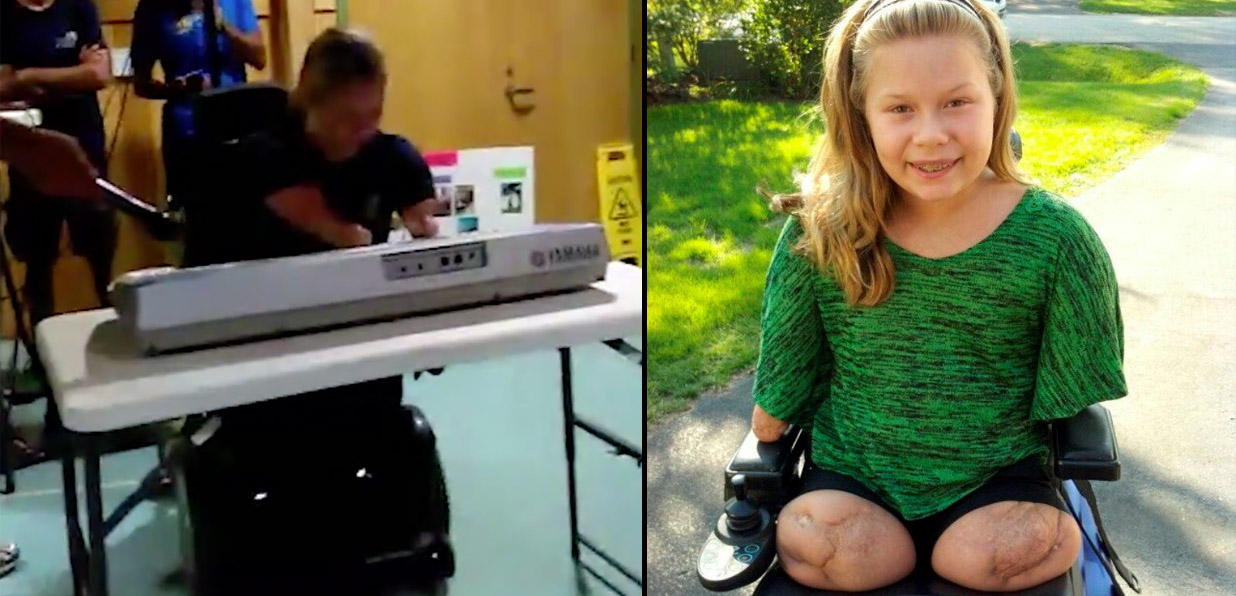 Bella made her on-stage debut at a talent show during Camp No Limits, an event hosted by the No Limits Foundation, a non-profit organisation supporting children with limb loss.
Dad Rich added: "She was really shy before and so the fact she would even get up and play in front of 200 people just blew me away."
"You could hear a pin drop it was so quiet and there wasn't a dry eye in the house. I was one of the people crying."
"She is an awesome kid. She has such a great attitude. I just love her so much."
Mary Leighton, the founder of the No Limits Foundation, said: "Bella had the room in silence while she played and brought everyone to tears of joy."
"She was nervous but played so beautifully. She is a beautiful soul."