Mezzo soprano Kate Lindsey talks Kurt Weill, Alma Mahler… and dogs
12 May 2017, 15:25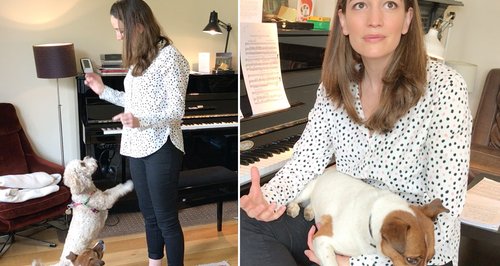 We spoke to opera singer Kate Lindsey whose new recording brings together Kurt Weill, Alma Mahler and Zemlinsky. And her dogs wanted to get involved…
Kate Lindsey's new recording with pianist Baptiste Trotignon is called Thousands of Miles and unusually mixes classical music with jazz and the cabaret style that's distinctively Kurt Weill's.
We popped into her flat to hear about how the different genres fit together on the disc – but before that, she had to warm-up. And her two dogs decided they rather wanted to feature on Classic FM too.
Once she'd subdued them with a treat we talked about how Alma Mahler meets Weill and why it works on the recording.
We asked her why she decided to make the recording.
Where did the idea first come from?
You can buy Kate and Baptiste's recording, out now on Alpha Classics, from Amazon or iTunes