MP takes a selfie with Clean Bandit but it is really, really not Clean Bandit
20 June 2018, 17:16 | Updated: 20 June 2018, 18:06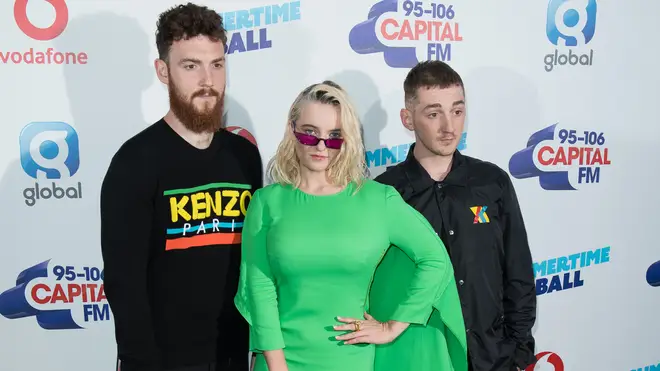 When you spot a celebrity, work up the courage to ask for a selfie, and then find out *after* you've already posted the photo to Twitter… that it's not actually them.
Clean Bandit are Grace Chatto, Jack and Luke Patterson, and have managed to sneak classical music into chart-topping singles, becoming rather famous in the process. But perhaps you would be forgiven for not immediately recognising the individual members.
Last weekend, MP Barry Gardiner tweeted his excitement at "meeting" the band after their set at the #LabourLive concert in North London, saying he "couldn't resist asking them for a selfie afterwards".
However, the photo he tweeted didn't contain Clean Bandit at all. It was actually a photo of the band's touring musicians, violinist Braimah Kanneh-Mason – cellist Sheku Kanneh-Mason's brother – and vocalist Yasmin Green, who both play with Clean Bandit at their live shows.
Twitter users quickly pointed out the MP's mistake, trolling him with photos of the real Clean Bandit and other photos which definitely did not contain Clean Bandit, including two seagulls and the original A Team members.
Better luck next time, Barry…