Tragic life and death of concert pianist who lived in a car for 26 years
13 February 2015, 11:33 | Updated: 22 February 2015, 22:03
Cards, candles, notes and even records have been left in the makeshift garden that was tended by Anne Naysmith, a familiar figure in west London who was an alumnus of the Royal Academy of Music. She had even performed in Wigmore Hall at the height of her career, but since the late 1970s she lived first in her car and then in bushes near a Tube station.
Naysmith tended a makeshift garden near Stamford Brook tube station, and the patch of ground has become a shrine to the former pianist, with one mourner even leaving a record of music by Mozart.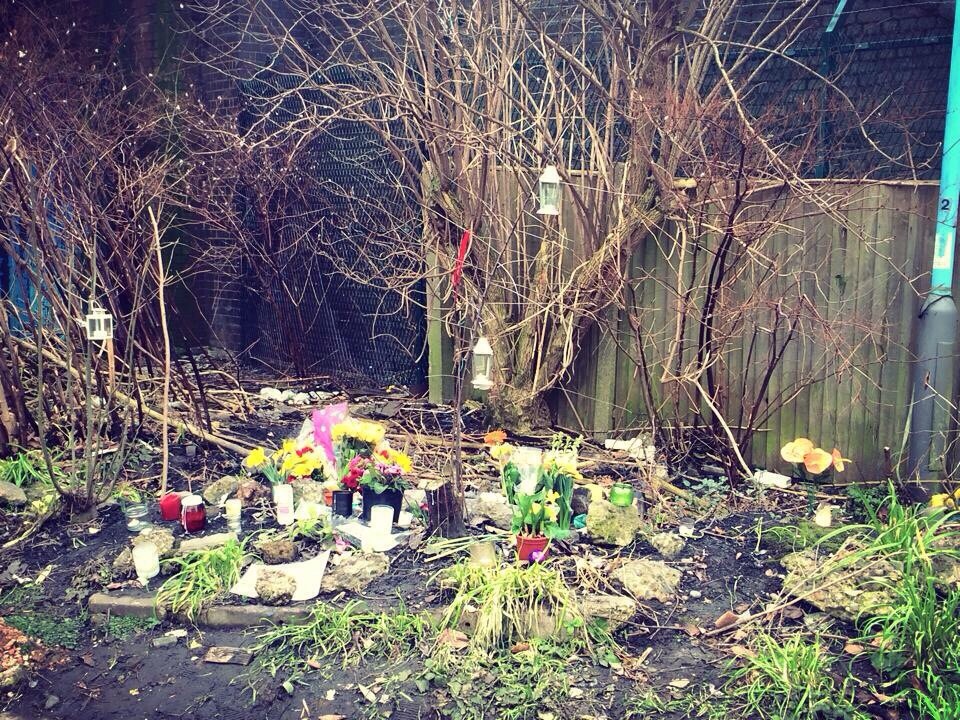 Photo: Laura Edralin

She was a familiar figure in Chiswick, west London, and the local council is expecting hundreds of mourners to attend her funeral, which will take place on 7 March.
Naysmith, who was hit by a lorry in west London on 10 February, worked as a pianist in the 1960s and is said to have performed under the great conductor Adrian Boult.
In the late 1970s she fell on hard times and was evicted from her house in Prebend Gardens, Chiswick, and moved into her car – a Ford consul.
She lived in the car, parked on Prebend Gardens until, in 2002, neighbours complained that it was an eyesore and the Council towed it away.
Naysmith then moved to a shelter made of bushes and trees near a London underground station. She was known as the "car lady of Chiswick".
Her story shares many elements with that of Miss Shepherd, immortalised in Alan Bennett's play The Lady in the Van. Miss Shepherd parked her van in Bennett's drive one day and lived there for more than 15 years.
In a rare interview in 2002 Naysmith said: "I've had so many hardships in my life, so many disappointments and failures. You wouldn't call me one of life's success. But life goes on. You've got to do what you can."
The Royal Academy of Music tweeted a tribute to her:
Sad news: #piano #alum Anne Naysmith – former concert artist, cherished Chiswick character – died last night. http://t.co/VlfHJs7Rsu

— Royal Academy Music (@RoyalAcadMusic) February 10, 2015
Chiswick councillor John Todd said: "A real character in every sense. I and most Chiswick councillors dealt with Ms Naysmith frequently at our weekly surgery. She was always polite, informed and charming in every sense.
"She politely declined all offers of help, which included housing, getting a freedom bus pass and other matters.
"Why she chose to adopt such a harsh life style is unclear - but she never moaned or criticised. She never sought any form of help either."
Photo: Guardian