Bill Murray singing Gershwin songs is exactly what you need right now
25 April 2017, 12:16 | Updated: 25 April 2017, 12:17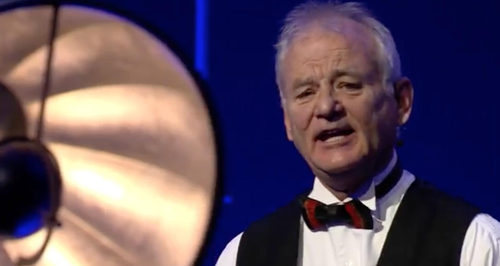 Bill Murray is releasing an album of classical music including works by George Gershwin and Schubert.
Though he won't be taking on any lieder as part of the project, the legendary comic actor will be singing some Gershwin. As this trailer shows, he does a pretty swaggering 'It Ain't Necessarily So'.
The album is being made in collaboration with cellist Jon Vogler, whom Murray met while travelling. Back in New York, they decided to create 'New Worlds', which is described as 'A program that showcases the core of the American values in literature and music. A show that communicates the bridges artists have built between America and Europe.'
Spoken-word sections of the album will feature Murray reciting works by Hemingway and Twain, accompanied by the music of Bach, Piazzolla and Schubert.
Of his collaboration with classical musicians, Murray told the New York Times: "When they start playing, the demand is so great that if you're attending to who you are right now, it brings out something that you couldn't have visualised or planned for."
The album is expected to arrive this summer.