Freddie De Tommaso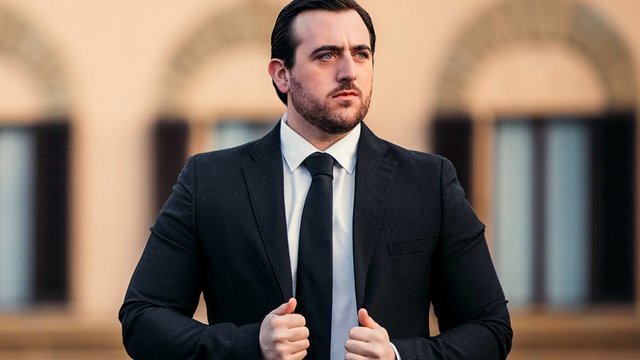 Biography
He had signed to the label that year, after attracting international attention with his success in prestigious singing competitions. Austrian daily newspaper, Der Standard, has dubbed him a "vocal phenomenon".

Born in 1993, Freddie was apparently first introduced to great tenors Luciano Pavarotti and Enrico Caruso in his family's popular Italian restaurant. He was hooked.

He hails from Tunbridge Wells in England and studied at the Royal Academy of Music with English bass Mark Wildman, among others.

At the Royal Academy, De Tomasso played operatic roles that included Don José in Bizet's Carmen and Rodolfo in Puccini's La bohème.

He won the First Prize, the Placido Domingo Tenor Prize and the Verdi Prize at the 2018 Viñas International Singing Competition in Barcelona.

After that, he was soon singing highly-praised roles at the Royal Opera House in Covent Garden, the Dutch National Opera, Vienna State Opera and Bavarian State Opera.

De Tommaso signed with Decca Classics in 2021, and released his debut recording, 'Passione' in April that year. It was Classic FM's Album of the Week.

Freddie has said: "My father, who loved opera and classical music, died when I was 18, and even at that age I had no idea that I would go on to have a career as an opera singer.

"The car stereo would always be playing the music of Maria Callas, Franco Corelli, Luciano Pavarotti and so many more names who have gone on to influence me as I progressed in my career."

Did you know? Freddie De Tommaso was the first tenor to be signed exclusively to Decca Classics since Jonas Kaufmann, who signed with the label in 2007.
View more