An opera is being performed by 250 quarantined singers for coronavirus relief
6 April 2020, 17:24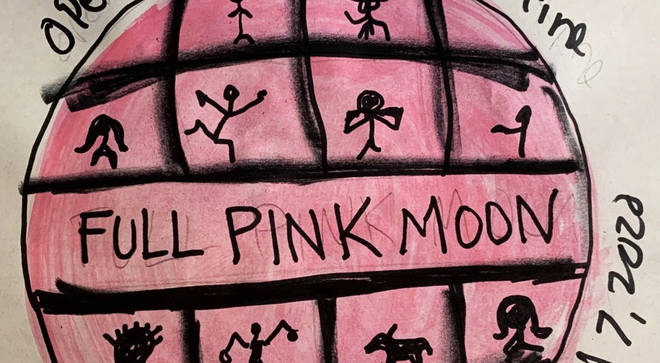 The upcoming performance is harnessing the power of music and technology to raise money for struggling musicians during the coronavirus crisis.
As the COVID-19 pandemic continues, 250 singers are joining together virtually to perform an opera for charity.
The experimental work, titled Full Pink Moon: Opera Povera in Quarantine, will run online for six hours this Tuesday (7 April) in a bid to lift people's spirits through music.
With each performer set to create their own characters, costumes, movements and sound based on sonic cues, it's a contemporary take on your average opera recital.
And it's all for a great cause – the heartwarming initiative is raising money for US musicians who have had their shows cancelled or postponed as a result of the coronavirus outbreak.
Click here to view the NHS's latest coronavirus advice >
The idea for the fundraiser came about after Sean Griffin, founder of avant-garde opera company, Opera Povera, shared a thought on Facebook: "I'm sure there are a few cool Pauline Oliveros pieces we could all perform together in quarantine."
With artists from all over the world keen to participate, Griffin has arranged for more than 250 opera singers to perform Oliveros' unusual score (originally titled The Luna Opera: Deep Listening for _Tunes), which is made up of words, rather than notes.
Griffin told the LA Times: "It's not really a spectator opera, but a participant opera. It's participating with everybody else's creative interpretation.
"It's people inhabiting a city full of characters who move in and out of making actions and noises and listening in some kind of reverie. The city is revealed by the light of the moon."
The upcoming virtual performance stays true to Oliveros' experimental nature; as well as playing the accordion, piano, French horn, violin and tuba, she became an advocate for "deep listening", which is based on principles of improvisation, electronic music, teaching and meditation.
Co-sponsored by CalArts and the University of Chicago's Gray Center for Arts and Inquiry, the opera is free to watch, but all donations made will go to the Equal Sound's Corona Relief Fund, providing assistance to musicians in need.
To find out more and watch Full Pink Moon: Opera Povera in Quarantine, visit seangriffin.org.