17 classical music tattoos – from the weird to the wonderful
12 July 2019, 17:54 | Updated: 12 July 2019, 18:01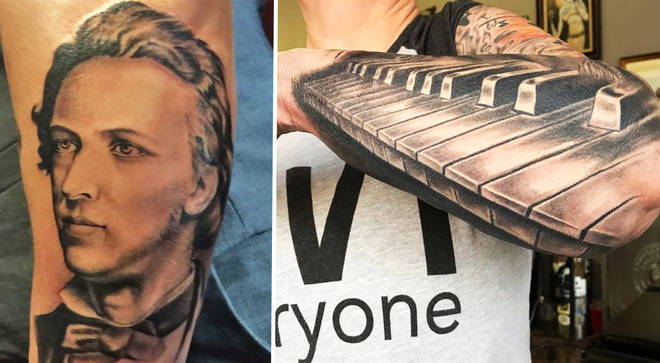 Looking for a tattoo with a classical music edge? From a smiling piano to Chopin's head, here are 17 of our favourites.
This vintage mic is the perfect ink-spiration

Who knew a cello could look so good on a thigh?

Bicycling bassist

Oh hi there, Beethoven

We're impressed by this colourful Vivaldi sleeve

Couple goals...

When less is more

Violin-themed ink, anyone?

When you dig your flute so much, you can't bear to be apart

We're loving the shading on these piano keys

This ink was inspired by a flute photographed in 1908

Can you guess the composer?

Smile if you're a piano lover

When Mozart becomes a merman

BACH.

This Chopin portrait is a bit of us

And finally, here's Dmitri Shostakovich in ink form...