New Releases: Bizet with the Symphony Orchestra of Barcelona and Catalonia and The Voice of the Trumpet
16 October 2017, 10:00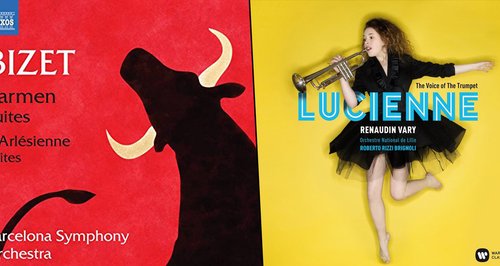 Throughout the week Classic FM's presenters bring you the best new recordings, including world exclusives and premiere broadcasts of latest releases.

John Suchet plays a track from his featured Album of the Week at 10.15am every weekday.
Georges Bizet: Suites Nos. 1 and 2 from Carmen and L'Arlésienne - Symphony Orchestra of Barcelona and Catalonia conducted by Pablo Gonzalez
Naxos
Despite the scandal it created when first staged in 1875, Carmen has subsequently become one of the worlds most popular operas. The love affair at its heart shocked contemporary audiences but the music is imperishably vibrant and exciting so much so that, after the composer's death, his friend Ernest Guiraud arranged two suites from the opera. Here the Toreadors Song and the graphically sensuous Seguidilla and Habanera dances are heard in all their orchestral glory.
The two suites from L'Arlésienne contain music of great charm and refined elegance. Under Pablo González, the Barcelona Symphony Orchestra play with style and evident affection listed to how freely the oboist phrases the melody at the opening of track 7. The recording sounds natural, with a wide dynamic range that slightly favours the orchestra over the chorus.

John Brunning plays a track from his featured Drive Discovery at 6.15pm every weekday.
The Voice of the Trumpet - Orchestra National de Lille, Roberto Rizzi Brignoli, Lucienne Renaudin-Vary
Warner Classics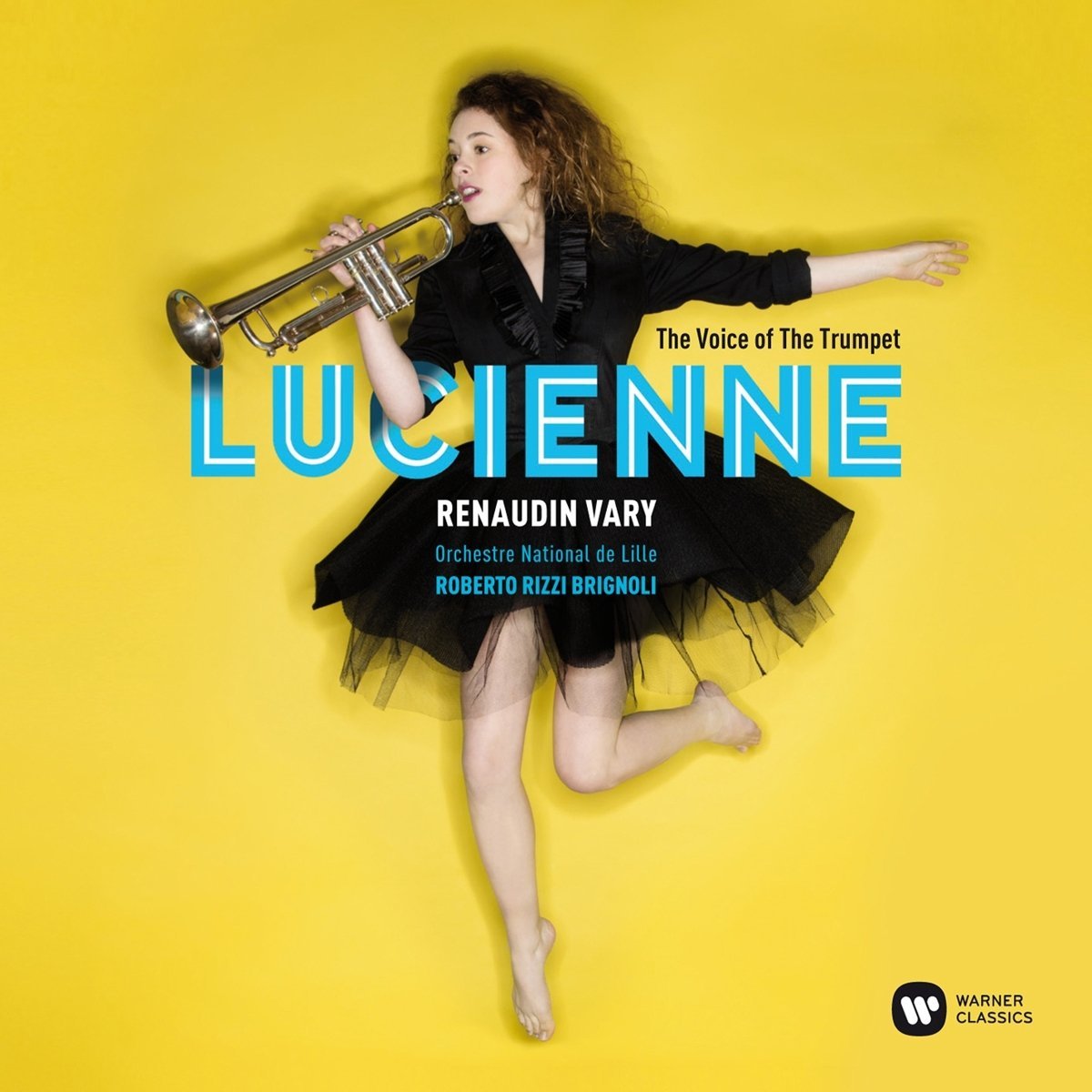 Lucienne Renaudin Vary joined the Royal Philharmonic Orchestra at Cambridge Corn Exchange to take on Haydn's magnificent Trumpet Concerto on Saturday 17 June. At just 18, Lucienne has a bright future ahead of her, currently still a student of the Conservatoire National Supérieur de Paris, she will take a short break from her exams in order to make her first appearance with the Royal Philharmonic Orchestra. She is the first student at the Conservatoire to have ever been accepted on both the classical and jazz course at the same time, and notably also the youngest and first female student to do so.
"I'm thrilled to record my first album for Warner Classics, with the freedom to explore music from Baroque to jazz," said Lucienne.
"It was a great honour and privilege to collaborate with artists I admire; notably Erik Truffaz, who improvises in duet with me for a new orchestral arrangement of Gershwin's Summertime, and Rolando Villazón who suggested we record a Donizetti aria together."
Lucienne and her guest soloists recorded with the Orchestre National de Lille, conducted by Roberto Rizzi Brignoli.

David Mellor picks out his three favourite new releases and re-releases every week - including his own Album of the Week and a Bargain Boxset - bringing you lots of new recordings to explore.
Album of the Week
Benny Andersson: Piano
Deutsche Grammophon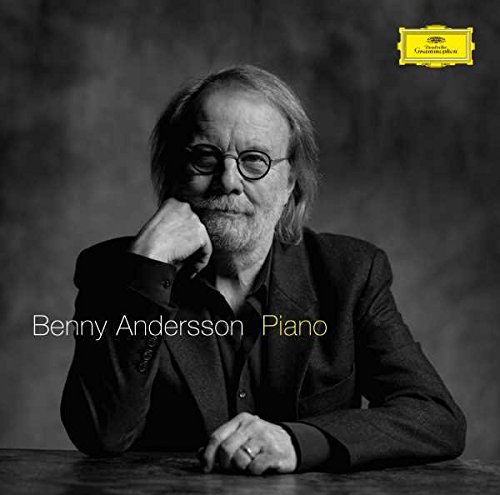 Benny Andersson's album Piano is a big success because its 21 tracks are not predictable, extending way beyond piano versions of Abba's greatest hits. And, he plays really well.
Andersson claims not to read music properly, but these performances of songs he has composed over several decades, show a mastery of form and harmony, as well as of melody, that suggests he is being way too modest about his technical accomplishments.
Benny Andersson loves Bach – a commitment he describes as "deep, strong and everlasting". The structure of a number of these pieces reflects an understanding of the classical piano repertoire that may being with JSB, but certainly doesn't end there.
Everyone has a view about Abba. Their ridiculous stage costumes, and antics, undoubtedly divided opinion, and perhaps blinded some to the exceptional quality of the songs that Andersson and Björn Ulvaeus composed.
And they must have been doing something right, because, allegedly, though the claim cannot be verified, they shifted 375 million discs. And that's not including sales of Mamma Mia, the biggest selling DVD ever in the UK.
As well as a string of hit singles during their decade together, Abba also produced eight albums. Interestingly, Anderson only chooses six Abba songs, and only one of them, a big hit single, Thank You For The Music.
"Piano" is full of new discoveries, like a couple of charming songs from Andersson's epic musical Kristina från Duvemåla, about Swedish immigration to America in the mid-19th century, on which he worked for several years.
There's also a lot of music from Chess, the mid 80's musical he did with Tim Rice, which plainly Andersson loves. And on this evidence, it's perhaps underrated by the rest of us.
At 80 minutes, it is not just a warm hearted album, but a generous one. I've listened to it lots since I first got it a fortnight ago. For an evening of easy listening, glass in hand, it's actually hard to beat, and will give much pleasure.
Bargain Box
Murray Perahia: The Complete Analogue Recordings 1972 – 1979, Remastered
Sony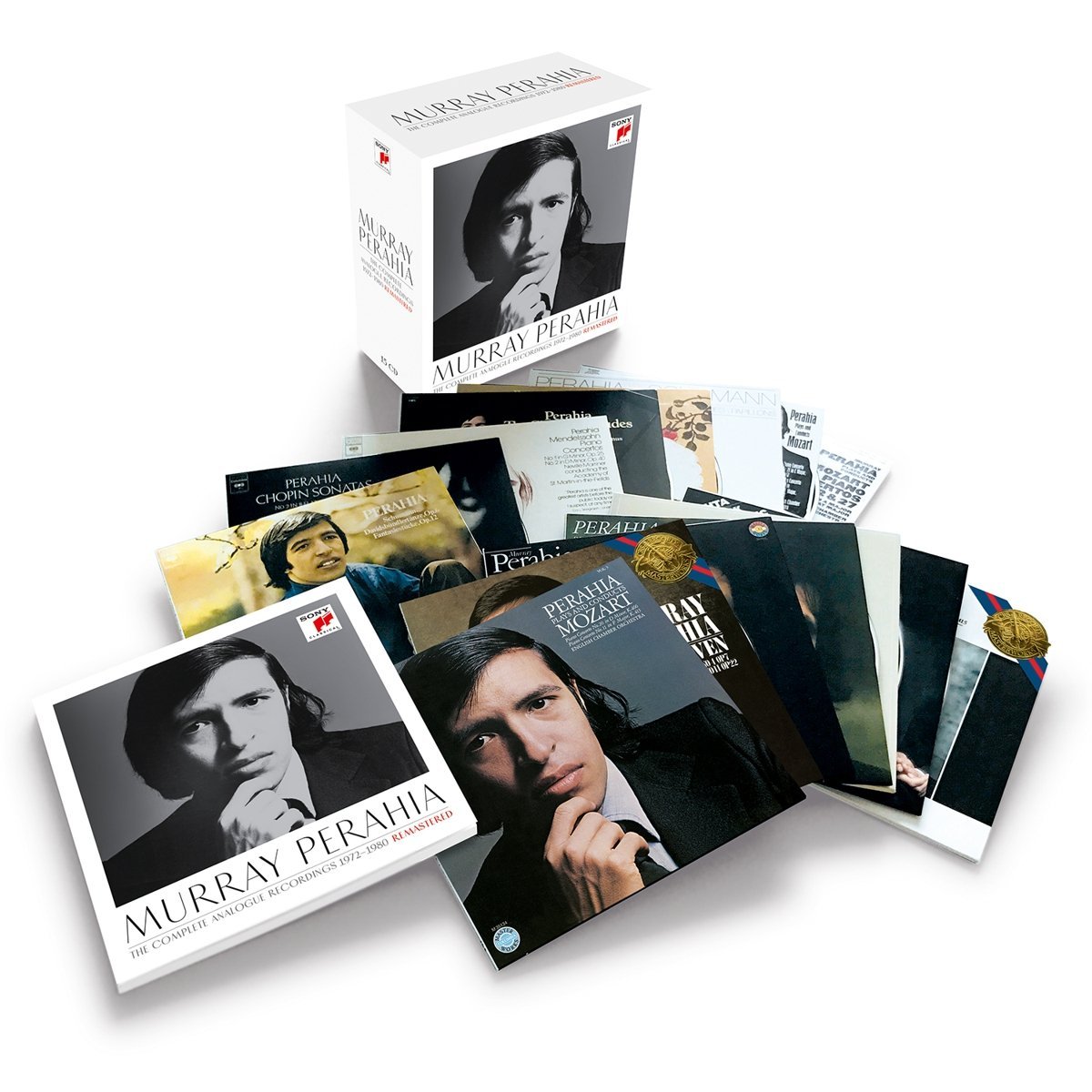 In further celebration of Murray Perahia's 70th birthday, which fell in April this year, Sony have cleaned up fifteen albums made for the company in analogue sound between 1972-1980.
Perahia won the Leeds International Piano Competition in 1972, and was immediately projected to the top of the pianistic tree. And these albums show why; they display a striking maturity and range.
The standard was set in his debut album, - some tough Schumann pieces - not so much difficult for a young man to play, but difficult for an inexperienced player to extract all the meaning from.
On these fifteen albums, there are two more Schumann issues – another solo piano disc, and a fascinating song recital with Peter Pears.
Perahia also plays and conducts with the English Chamber Orchestra, ten Mozart concertos. There's an exhilarating album of both Mendelssohn piano concertos with Marriner and the Academy, and, of course, some Chopin, and more adventurously, a fine Bartok CD.
If you don't already have these discs, don't miss them. At £42 or less they are a fantastic bargain.
Duruflé & Howells: Requiems - St Thomas Choir conducted by John Scott
Resonus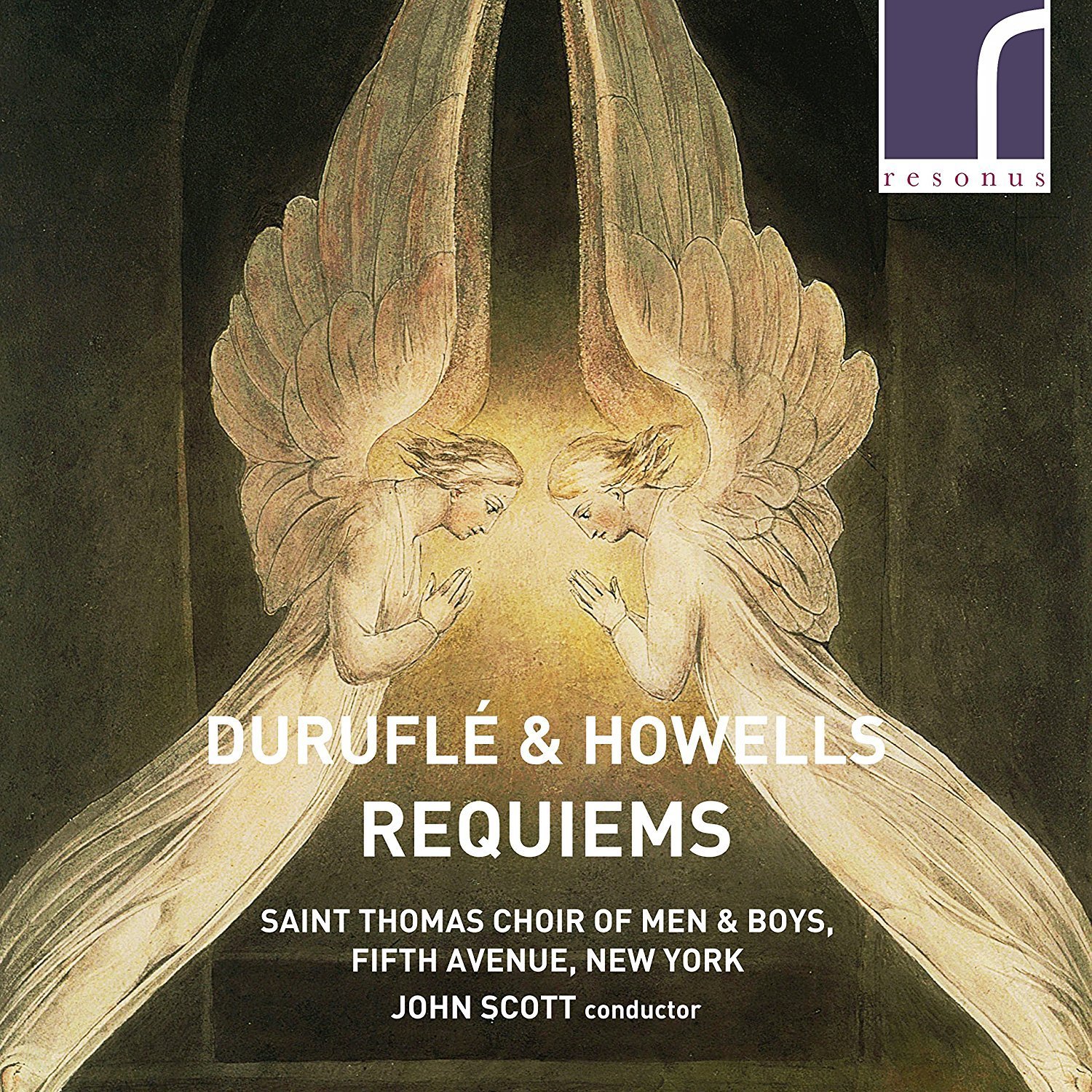 We are all familiar with the great 18th/19th century Requiems of Mozart, Brahms, Verdi and Faure, but not too many people then proceed further into the 20th century, except maybe for a passing listen to Britten's War Requiem.
This fine album, drawing on the recorded legacy of the late John Scott, shows we should be more adventurous. The Requiems of Maurice Duruflé and Herbert Howells do not outstay their welcome, have lyricism and depth in abundance, especially the Howells, a moving memorial to his son who died young.
John Scott was the Music Director at St Paul's Cathedral here in London, before moving over to New York to the Church of St Thomas on Fifth Avenue - a place I know well, since we have regularly attended the Christmas Day service there.
Scott sadly died whilst only in his 50s, but his memory lingers on, in fine performances like these.