What is a national anthem and why do we sing them at sporting events?
30 August 2023, 17:22 | Updated: 7 September 2023, 12:25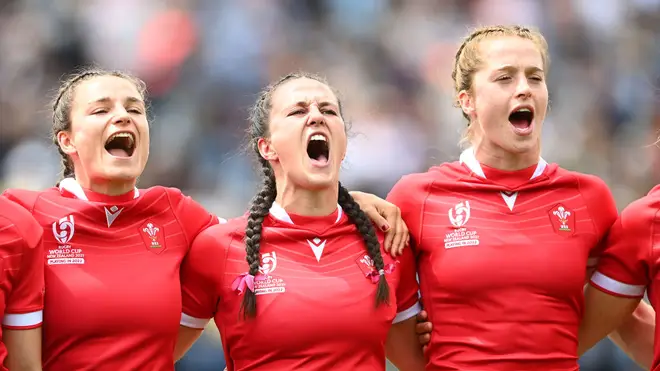 From the Olympic medal ceremonies to the opening of World Cup tournaments, why do star athletes and fans sing their national anthems at sporting events?
A rousing rendition of any country's national anthem has the power to instil a sense of pride, patriotism and passion, whether it be on the sporting pitch or at a historically significant event.
Over the last century, these national songs have become synonymous with international sporting events and depending on the sport, will be sung prior to the start of a game, or in honour of the winning athlete.
But how did these march-like, evocative anthems find their place on the pitch, and why are they more often heard in a stadium than in a concert hall?
Read on to learn the history behind these anthems, why some countries have more than one, and how these melodies earned a place in the hearts of their nations.
Read more: What are the lyrics to 'God Save the King', Britain's national anthem?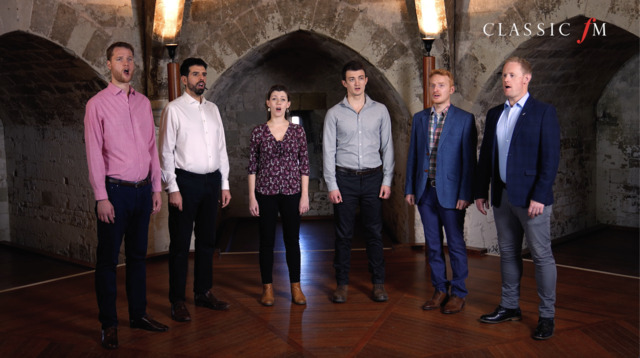 'God Save the King' sung by The Queen's Six at Windsor Castle
What is a national anthem?
A national anthem is a patriotic musical composition that evokes and eulogises the history and traditions of a country and its people.
The song is usually either recognised by the country's home government, or emerges through popular use. Subsequently, some countries may regard more than one song as their national anthem.
In Europe, National anthems rose to prominence during the 19th century, but some date back much earlier. The oldest national anthem belongs to the Netherlands and is called the Wilhelmus. Whilst it is thought to have been written between 1568 and 1572 during the Dutch Revolt, it did not become the country's official anthem until 1932.
The majority of national anthems are written either in the style of marches or hymns. They are usually in the country's national or most commonly spoken language, although those with more than one national language may have multiple versions of their anthem. For example, Switzerland's national anthem has four different lyrics for each of the country's languages (French, German, Italian and Romansh).
Few countries have a national anthem written by a world-renowned classical composer, but Germany's anthem Das Lied der Deutschen notably uses a melody penned by Joseph Haydn. Haydn wrote Gott erhalte Franz den Kaiser, as a personal anthem to Emperor Francis II in 1797, and the German national anthem is sung to this melody today.
Read more: What are the lyrics to the German national anthem, and did they change after World War II?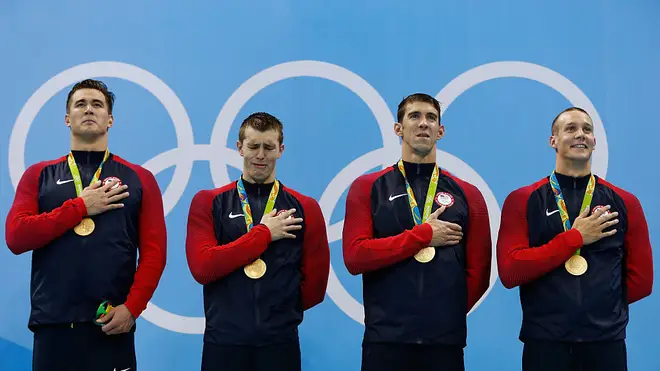 Why are national anthems sung before sports matches?
Singing the national anthem before international sporting events is a tradition that can be traced back to one match in 1905.
The match in question was the first time that Wales and New Zealand faced off in a game of rugby. Both teams were described as 'undefeated', as earlier that year, Wales had won the Triple Crown, beating Ireland, Scotland, and England in the annual competition.
The New Zealand team meanwhile, known as the Original All Blacks were the first national Kiwi rugby union squad to tour outside of Australasia. During their tour they also defeated Ireland, Scotland and England, meaning their face-off against Wales would decide which team would be champion.
Termed the 'Game of the Century', the Welsh and Kiwi teams met on 16 December 1905 at the Cardiff Arms Park stadium. Prior to the start of the match, the All Blacks performed their pre-match haka, a Māori war dance which the All Blacks adopted as a pre-match tradition.
In response to their haka, the Wales team responded by singing Hen Wlad Fy Nhadau (Land of my Fathers), a stirring song that over the next century would slowly establish itself as the Welsh national anthem. The emotional singing of the team struck a chord with the 40,000-strong crowd, who according to journalists at the time, took up this refrain and began singing along.
Read more: Welsh national anthem: What are the English and Welsh lyrics to 'Land Of My Fathers'?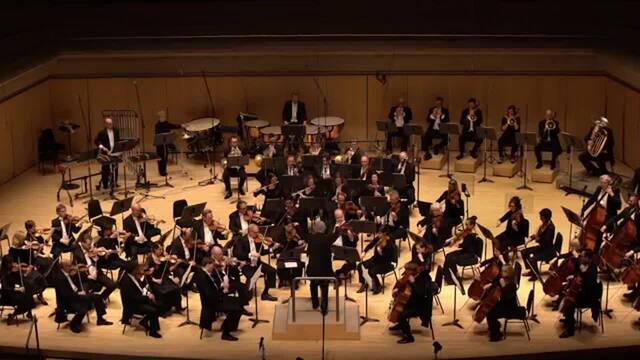 24 national anthems in 2 minutes – Toronto Symphony Orchestra
What sporting events include playing national anthems?
National anthems are sometimes played before the start of a sports match (inspired by that Wales v. New Zealand epic of 1905), and other times to celebrate the winning team or individual.
This tradition traces its roots back to the Olympics, where from 1924 the gold-medal-winning athlete or team's national anthem was played while they stood in front of their rising flag.
From then, the playing of national anthems at international sporting events became increasingly popular and created an incentive for countries that did not have an official song, to introduce one.
From 1955 to 1964 East and West Germany competed in the Olympics as a united team, despite being a divided country. The East and the West had different national anthems during this time, so during medal presentations the combined team requested Beethoven's Ode to Joy to play instead.
In America, their national anthem gets played before all sporting events, even if both teams are American – from the smallest Little League baseball games to the final of the Superbowl.
Read more: What are the lyrics to the US national anthem, The Star-Spangled Banner?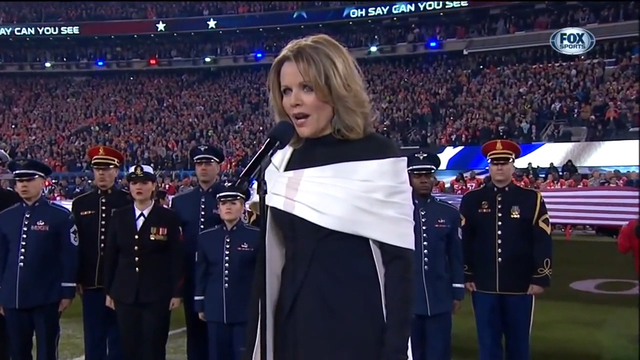 Renée Fleming- Super Bowl 2014 National Anthem
Why do some countries have two national anthems?
Two countries in the world have co-national anthems, two songs that occupy equal status. The first is New Zealand, whose national song is God Defend New Zealand, but God Save the King serves as a royal anthem. The second country is Denmark whose national anthem is Der er et yndigt land, but a second song, Kong Christian, also serves as both a national and royal anthem.
South Africa also used to have two separate national anthems before the end of apartheid in 1994. The first of these anthems, Die Stem (The call [of South Africa]), was generally disliked by Black South Africans due to its ties to apartheid. The second, Nkosi Sikelel' iAfrika, is a pan-African liberation song, which was adopted as an anthem at political meetings.
In 1994, Prime Minister Nelson Mandela created a new national anthem, combining elements from both Nkosi Sikelel' iAfrika and Die Stem. The anthem was adopted in 1997 and is sung in five different languages, Xhosa, Zulu, Sesotho, Afrikaans, and English.
While some countries have multiple national anthems, the country of Cyprus doesn't officially have its own and instead borrows those of Greece and Turkey, representing their bi-national population of Greeks and Turks.
When Cyprus joined the European Union in 2004, a new wordless anthem was suggested for the country. However, when put to popular vote, the population refused, and their official song remains the Hymn to Liberty, Greece's national anthem.