The Crown Season 3 soundtrack: all the music and songs in the Netflix series
18 November 2019, 17:30
From Beethoven to Bowie, the soundtrack to the third season of The Crown has been full of musical surprises.
As the third season of Netflix's The Crown graces our screens, we turn our attention to the music in the royal drama.
Aside from Hans Zimmer's majestic opening theme, the new season also treats us to some piano music by Beethoven and Chopin – as well as some Welsh folk songs, and music by David Bowie and Frank Sinatra.
Who wrote the theme for The Crown?
German film composer Hans Zimmer (Gladiator, The Lion King) wrote the main theme for The Crown.
His music – which is unexpectedly epic for what you might expect to be a pretty chilled period drama – accompanies the opening titles.
The majestic theme, characterised by a great organ and tremolo strings, seems to speak royalty and the weight of bearing the crown.
Hans Zimmer - The Crown Main Title (2016)
Who wrote the soundtrack?
The score was written by British composer Martin Phipps, who has previously written soundtracks for Victoria, War & Peace and Black Earth Rising.
What's the music in the season 3 trailer?
As Netflix introduces us to a new Elizabeth (Olivia Colman), we hear a stripped back, slightly chilling cover of Bob Dylan's 'The Times They Are A-Changin' by musician Fort Nowhere.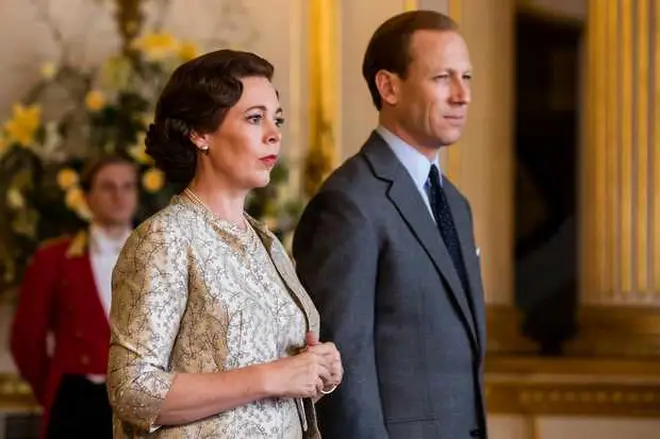 What other music is played in The Crown?
There are plenty of musical surprises in the new season – here's a full list of songs and pieces, from Deep Purple to Chopin.
'From a Jack to a King', Ned Mille
'Just One of Those Things', Frank Sinatra
'Got Love if You Want It', The Kinks
'When You're Smiling (The Whole World Smiles with You)', Billie Holiday
'Coming Home Baby', Skeewiff
'Anything You Can Do' (Annie Get Your Gun), Irving Berlin
'All Things Bright and Beautiful', Cecil Frances Alexander / John Rutter
King's College Choir Cambridge Hymns All things Bright and Beautiful
'Jesus, Lover of my Soul', Wesley
'Hallelujah', Deep Purple
'Carlo', Dafydd Iwan
'Beggin', Madcon
'Starman', David Bowie
Prélude Op. 28 No. 15 in D flat major ('Raindrop'), Frédéric Chopin
Piano Sonata No. 14 in C sharp minor ('Moonlight'), Ludwig van Beethoven
'Squeeze Box', The Who
'Red Hot Mama', Sophie Tucker
'She's Not There', The Zombies
The Crown Season 3 is available to watch on Netflix now.