Orange is the New Black theme tune: who wrote the song 'You've Got Time'?
22 July 2019, 16:05 | Updated: 22 July 2019, 16:11
Driving drums and a punchy guitar line: 'You've Got Time' is Regina Spektor's enduring theme song for 'Orange is the New Black'. There's a good reason it's coming back for Season 7…
'You've Got Time' was written, composed and performed by Regina Spektor especially for the Netflix TV series, Orange is the New Black.
Spektor said she composed the song while "thinking about the idea of what it must be like to be in prison and the different states of mind."
The theme song has featured in all six series of Orange is the New Black, and is set to open the upcoming final series, which comes out on Friday 26 July.
It was nominated for a Grammy Award for Best Song Written for Visual Media in 2014, marking Spektor's first Grammy nomination.
Who is Regina Spektor?
Regina Spektor is an American singer-songwriter and pianist, known for her indie-pop hits 'Us' and 'Fidelity'.
Jenji Kohan, who created Orange is the New Black, said: "I listened to Regina's albums obsessively while writing the series, so I immediately thought of her for our theme song."
Despite finding her fame in 'anti-folk' music, Spektor grew up listening to classical music, discovering a love for the piano when she started practising on an old Petrof upright in her family home in Moscow, Russia.
But when she was nine and a half years old, her family emigrated from the Soviet Union to the US, leaving the treasured piano behind. After that, Spektor practised on tabletops and any other hard surfaces she could find, before winning a place to study classical piano at the Manhattan School of Music in New York City.
In 2012, she was made an official 'Steinway Artist', and almost exclusively plays Steinway & Sons pianos.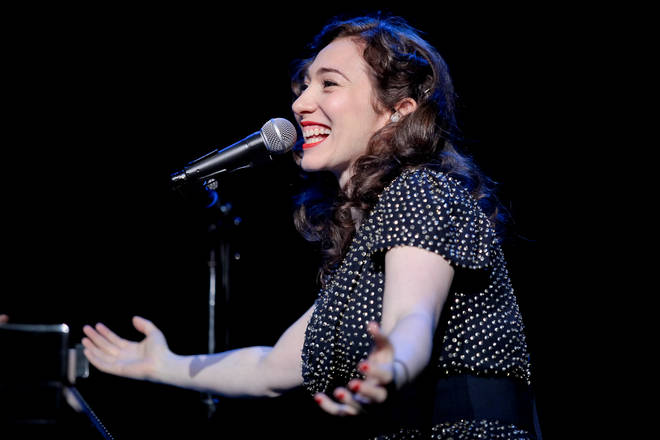 When is the final series Orange is the New Black out?
The much-anticipated final series of Orange is the New Black will be released on Netflix on Friday 26 July 2019.
Shortly after the release date was announced by Netflix, Kohan shared a photo of the entire cast and crew marking the end of filming, which she captioned, 'This is a family'.
Listen to the full soundtrack here
The soundtrack for the Netflix series boasts an eclectic mix of old-school pop hits, indie and rap. Have a listen on Spotify below.