Steinway reveals new 'Sunburst' piano and we can't deal with how pretty it is
12 February 2018, 16:36 | Updated: 12 February 2018, 16:43
The new 'Sunburst' piano pays tribute to the colours of guitars played by rock legends such as Jimi Hendrix, Bob Dylan and Eric Clapton. Classic FM's very own Myleene Klass performed at the launch night at the iconic Abbey Road Studios.
Steinway & Sons has launched a limited edition piano called 'Sunburst'.
The bright colours of the new piano are inspired by the colours that have adorned the guitars of the greatest names in rock such as Jimi Hendrix, Bob Dylan and Eric Clapton.
As the piano pays tribute to some rock legends, there was only one place for Steinway to launch the Sunburst: the iconic Abbey Road Studios in London.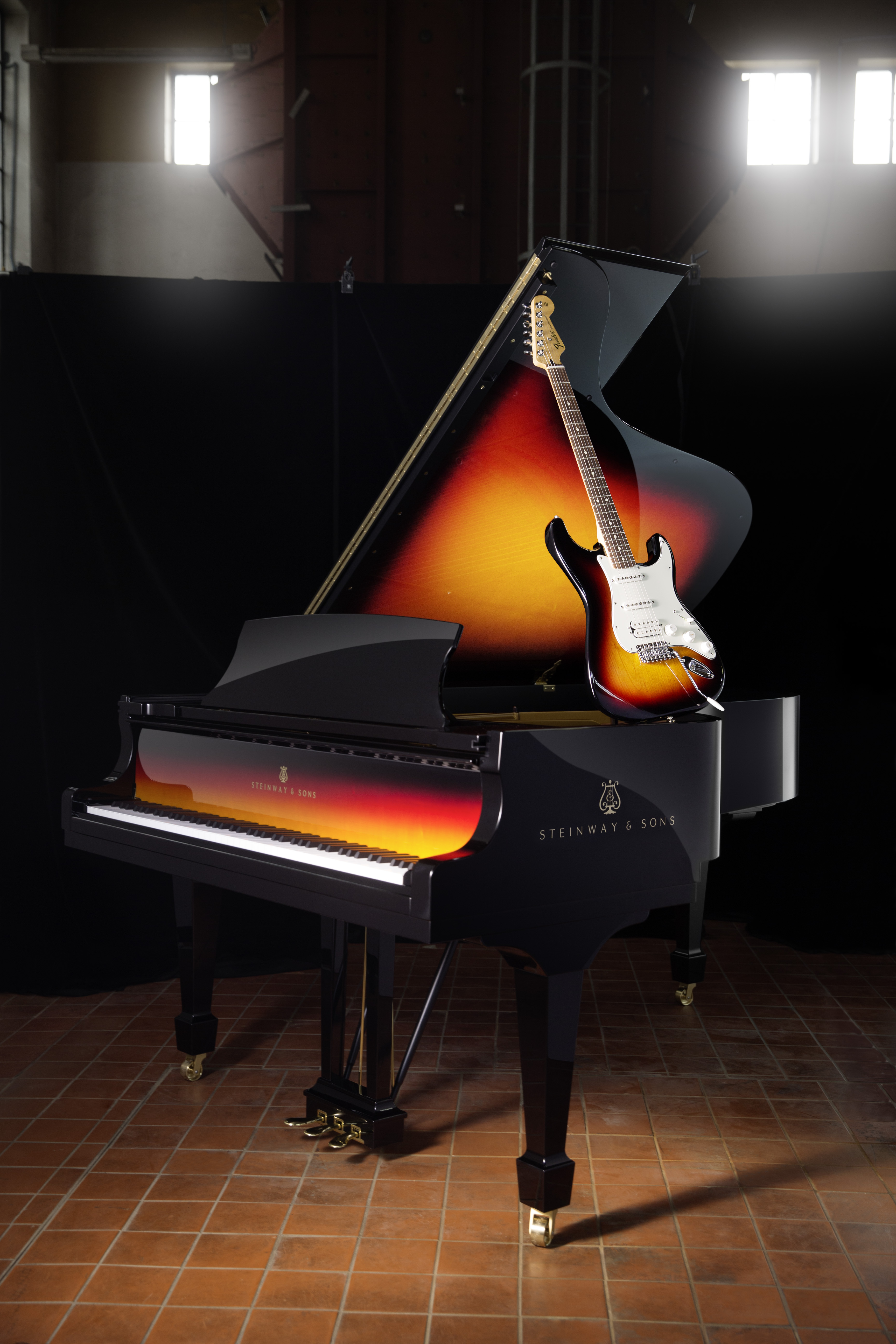 The Steinway & Sons Sunburst is a result of a collaboration between the piano maker and Wolfgang Niedecken, frontman of German rock band BAP and his colleague Michael Nass.

The Sunburst design has a periphery of darker colours that gradually become lighter to meet in a brightly coloured centre that exposes the original wood grain of the instrument.
The pattern appears on the inside of the lid and keyboard cover – so it's only when you open the piano that it reveals its inner rock star!
Classic FM's Myleene Klass performing at the launch of the Steinway & Sons Sunburst at Abbey Road Studios.
Guido Zimmerman, vice president and managing director of Steinway & Sons Europe, said:
"Steinway Sunburst pays tribute to the many rock legends who have inspired generations from past to present, to the future. With Sunburst, we're reaching out to music enthusiasts who enjoy both the perfect sound of a Steinway & Sons grand piano as well as a quirky and legendary design."
Steinway & Sons Sunburst is limited to 69 pianos worldwide, celebrating the year 1969: when Woodstock took place, when the Beatles released their legendary album Abbey Road, and the year that Led Zeppelin first made their appearance on the music scene.
The piano comes with a suitable rock n roll price tag – a bargain at £108,000…