The musical friendships that have crossed cultures and changed the classical world
8 September 2017, 11:45 | Updated: 8 September 2017, 11:52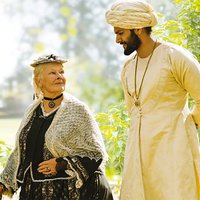 Promoted by Victoria & Abdul
Friendships have shaped the history of classical music in remarkable ways. With this month's release of Victoria & Abdul, we wanted to celebrate some of music's most significant relationships across countries and cultures – with a guest appearance from Queen Vic herself!
A new film celebrates another very important friendship of the Monarch's later years. It centres around the true story of her unexpected and profound friendship with a young clerk, Abdul Karim. Victoria & Abdul stars Dame Judi Dench and a fantastic supporting cast including Michael Gambon, Eddie Izzard, Simon Callow, Tim Pigott-Smith, Ruth McCabe, Olivia Williams and Ali Fazal. Discover more and find a screening near you here - and we'd like to also give you the opportunity to win a beautiful stay on the Isle of Wight.
Yehudi Menuhin & Ravi Shankar
Violin meets sitar and two incredible musical worlds collide. These two important 20th-century musicians met in India in 1952 and were brought together (mostly) by a love of music and yoga. The two played, collaborated and toured together for the rest of their lives, exchanging the techniques, ideas and philosophies of their respective musical traditions.
In 1967, they released an album together, West Meets East, which remains one of the most beloved and acclaimed releases of the 20th century.
Yehudi once said, "In the 43 years of our friendship, Ravi and I have never had an argument. Certainly, there have been many exchanges of ideas, but there is simply no room in either of our lives for an argument."
Johannes Brahms and Joseph Joachim
Joseph Joachim was a dashing young Hungarian virtuoso violinist, who was introduced to a young, impressionable Johannes Brahms by Robert and Clara Schumann. Joachim and Brahms immediately struck up what was one of classical music's most important friendships. They played together, composed together, travelled, talked and even exchanged music theory tests. The pair had many, many rocky patches throughout life, but Joachim's style and enthusiasm for lyrical violin lines and Hungarian dance rhythms inspired so much of Brahms' most beautiful music.
Maurice Ravel and George Gershwin
You go to a club, listen to some jazz, chat over a few drinks, and end up changing the course of music. It happens. Just before the impressionist master wrote his famous Bolero, Ravel made a trip to New York. There he met George Gershwin, and the French composer was utterly enchanted by his new friend's music. Gershwin apparently played him his 'Rhapsody in Blue' and 'The Man I Love', and they spent several evenings together listening to jazz at the Savoy Ballroom and the famed Cotton Club.
Ravel and Gershwin are two of the 20th century's most influential and studied composers. After this meeting, Ravel's music was increasingly imbued with jazzy harmony and sensibilities, and many believe Gershwin's orchestral masterpiece An American in Paris certainly shows signs of the influence of the French composer, particularly in the orchestration.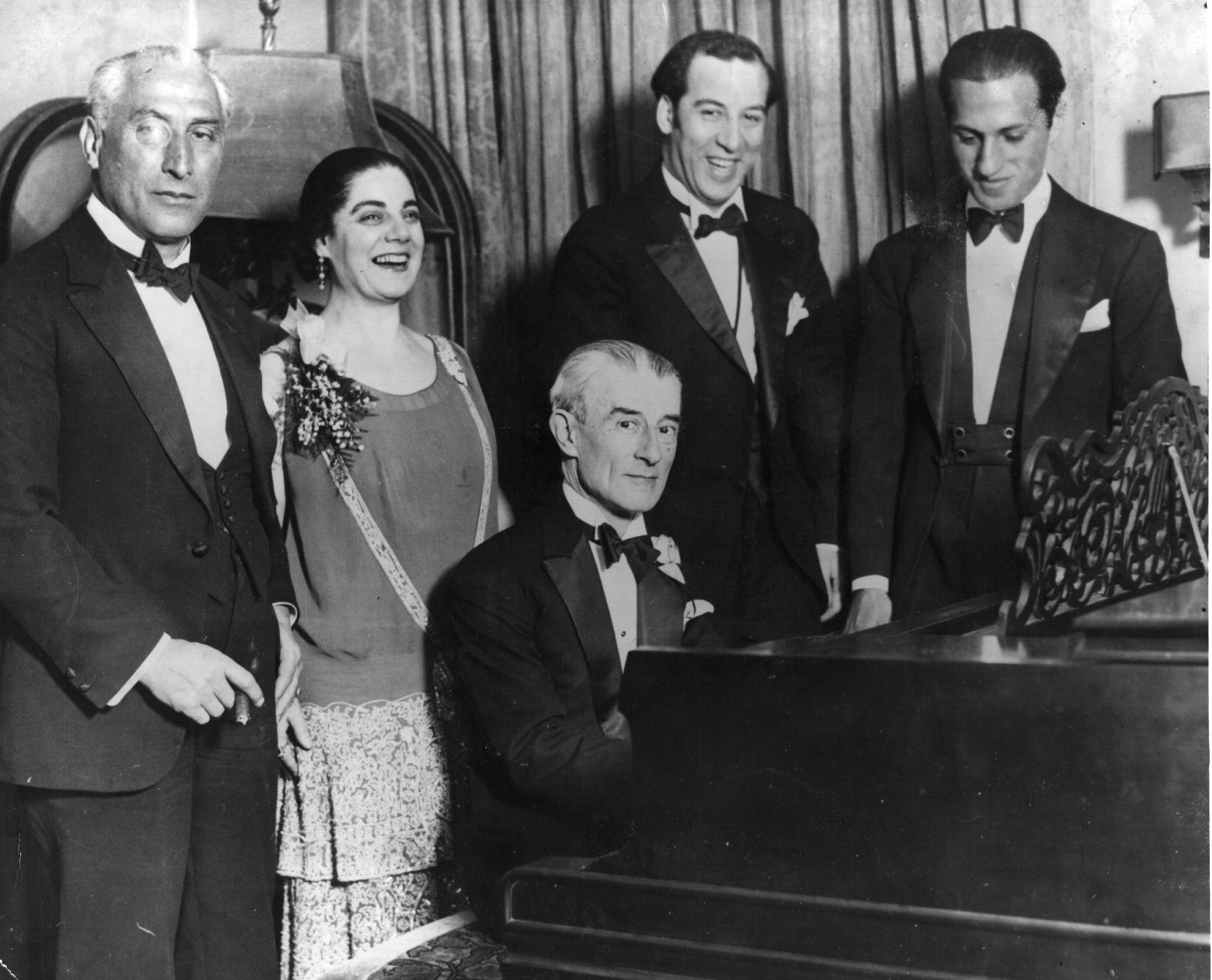 Queen Victoria and Felix Mendelssohn
In the early part of the 19th century, a great friendship was formed between Queen Victoria, Prince Albert and German composer Felix Mendelssohn. The British Royals were keen musos and very familiar with the composer's work. Mendelssohn made visits across the channel ten times in his life, and soon worked his way into London's most influential and creative circles.
In 1842, Mendelssohn was invited to Buckingham Palace, and after enjoying a chat over dinner, sat at the piano and played Victoria and Albert selections from his Songs Without Words and an improvisation on 'Rule Britannia'. Great Britain and its landscape inspired many of Mendelssohn's greatest works, and his compositional ideas left a lasting impression on British musical life.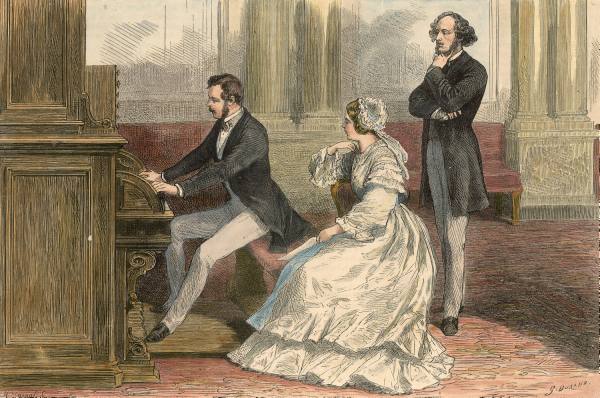 .