This written representation of performance directions is absolute genius
3 September 2019, 20:40 | Updated: 5 September 2019, 13:56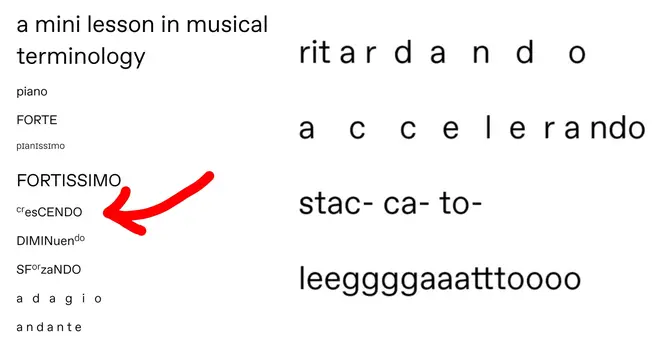 Fire up your printer and get this bad boy on your wall. It's incredible.
You know when you see something that's so simple, yet so clever, and you kind of just love it completely? Well, we've got that feeling looking at this post from Tumblr account savviwriting.
In their post they perfectly capture the meaning of Italian musical directions, within their letters. Behold:
Oh how we LOVE it.
And other social media users have got involved, adding to this frankly iconic list: uh-oh-oboe suggests Ac- CEnttennuuto, franklymusical, L e n t o and Joanne Green, ru . . . ba . . . . to.
Genius.