Tiny model train plays huge 2,840-note classical music medley with breathtaking accuracy
17 January 2023, 10:45 | Updated: 18 January 2023, 11:44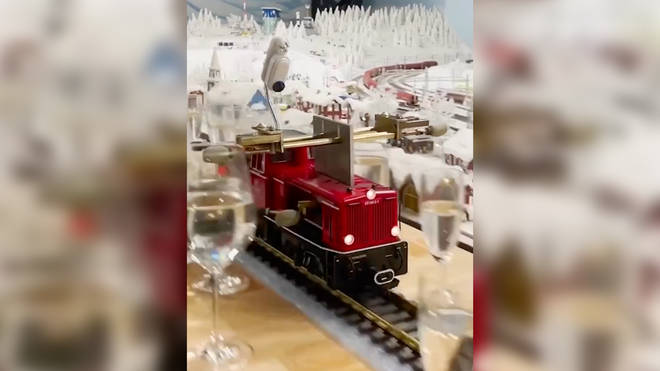 A pocket-sized train chugs along a 200-metre long track, playing the great works of Mozart, Bach and Beethoven.
With one toy train, a seemingly endless railway track and singing glasses, a new Guinness World Record was set.
The consonant convoy plays a mighty 2,840-note medley of classical music's most famous tunes, from Mozart's 'Rondo alla Turca' and Beethoven's 'Für Elise' to Bach's much-loved Toccata and Fugue in D minor.
Posted two days ago by Guinness World Records on Instagram, the 'longest melody played by a model train' is an enormous feat achieved by the Miniatur Wunderland, a model railway and miniature airport attraction in Hamburg, Germany, and the largest of its kind in the world.
A device atop the train strikes a series of drinking glasses, as the impressive Baroque-omotive (forgive us) chugs along a 211-metre long track.
Read more: Watch this epic Disney medley played on rows of plastic bottles
While it rings out its epic classical medley, the toy train chugs through a variety of expertly-crafted minuscule scenes.
The project began during Germany's first lockdown in 2020, when the Hamburg-based attraction had to close its doors to visitors.
What a truly impressive way to spend the time.