Virtuosic Sarasate violin music, played with a TINY bow
19 October 2016, 13:47 | Updated: 6 January 2017, 14:45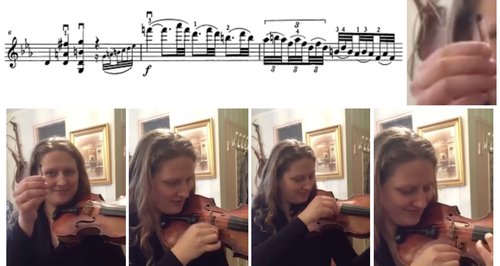 An 18th-century Balestrieri instrument, some of the showiest violin music ever written and a comically small violin bow...
The violin music of Sarasate needs nimble fingers and agile bow-work at the best of times – but star French violinist Hildegarde Fesneau obviously likes to add to the challenge of those semiquaver runs.
In a video posted on her Facebook page, Fesneau plays her 1756 Balestrieri instrument with a teeny tiny violin bow that's only around two inches long. Oh, and it's the composer's fiendish Zigeunerweisen.
And she still nails it.
And, just for reference, here's Fesneau with a regular sized bow...