This violin maker used lockdown to make the perfect miniature violins
15 June 2020, 12:29 | Updated: 15 June 2020, 17:26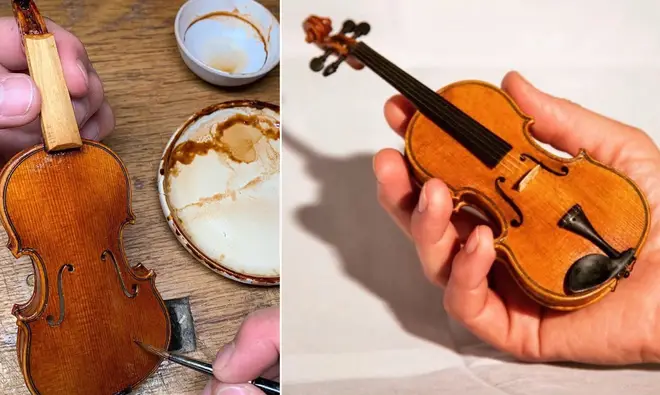 Because what else would a luthier in lockdown do?
While some people have taken up baking in the last few months, or mastered at-home DIY, one luthier decided to continue her usual day job – but with a twist.
Master violin maker Maria Sandner has been crafting her usual, beautiful violins during lockdown, except they're missing quite a few inches.
Ranging in sizes from 10 to 16cm, Sandner has been crafting delicate string miniatures that sit perfectly in the palm of a hand.
She crafts the minuscule instruments from scratch: cutting, glueing and varnishing them into life.
Read more: This Luthier paints masterpieces of art onto his violins >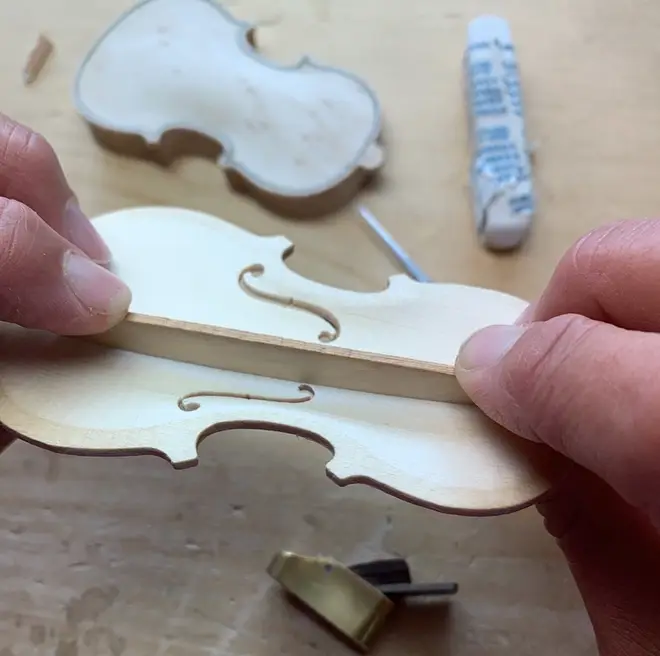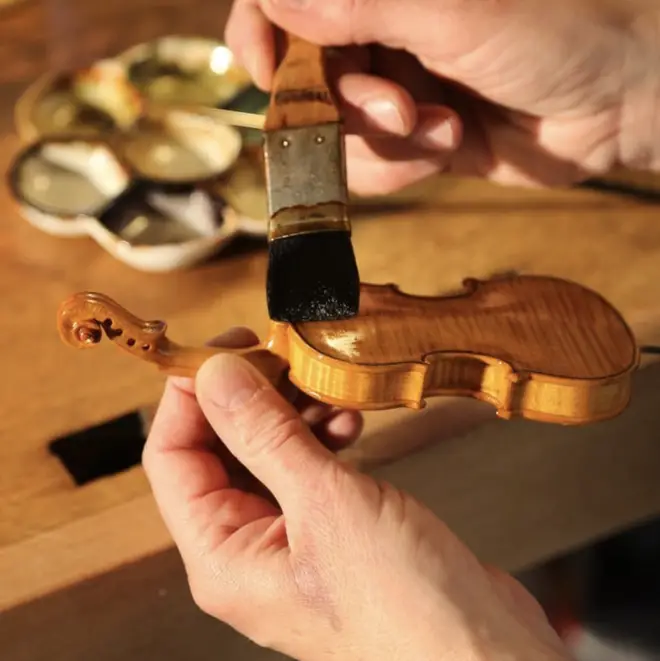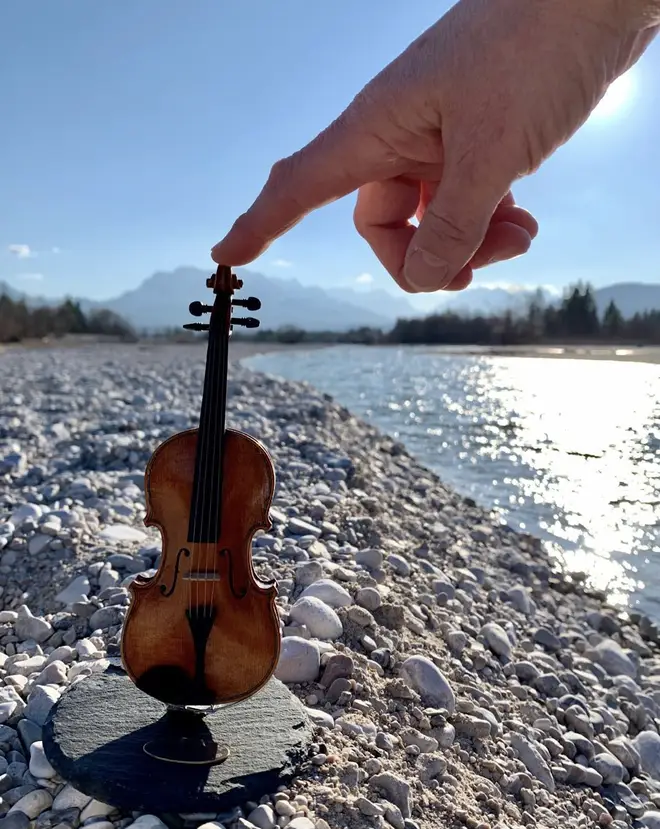 The intricate process of crafting these beautiful miniatures has been captured on Sandner's Instagram page.
For the luthier, creating the tiny fiddles is a venture she describes as a "long-awaited dream".

"Miniature violins have always fascinated me", Sandner told Classic FM. "My father, also a violin maker, carved a small violin scroll for my mother 60 years ago, which I have always admired."
Read more: Elton John lauds Royal Academy violinist for 'I'm Still Standing' cover >
Sandner has been repairing and restoring string instruments for decades, following in the footsteps of her father who ran a prestigious violin making workshop in Lübeck, Germany.
Now all we need is a mini piano and some percussion and brass, and we've got a tiny orchestra...