Elton John applauds Royal Academy student for virtuosic 'I'm Still Standing' violin solo
12 June 2020, 11:55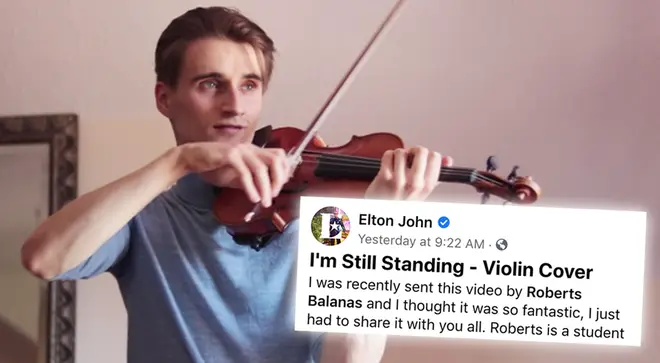 The music legend was stunned by Latvian violinist Roberts Balanas's string rendition of his famous rock hit.
Sir Elton John has praised a violin cover of his hit song 'I'm Still Standing' by a Royal Academy of Music student, describing the performance as "fantastic".
Latvian violinist Roberts Balanas filmed himself playing the lively rendition of Elton's '80s hit (watch below), which had originally been arranged for an event in May that Elton was scheduled to attend.
As the event was cancelled due to coronavirus, Balanas decided to send the solo cover over to the Rocketman legend.
Read more: Elton John: 'It's tragic that music is being taken out of schools' >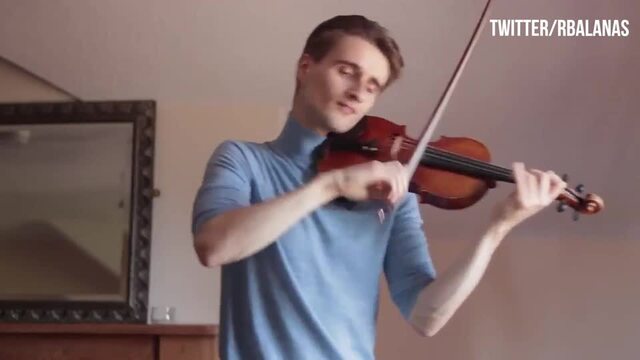 Violinist plays Elton John's 'I'm still standing'
"I was recently sent this video by Roberts Balanas and I thought it was so fantastic, I just had to share it with you all," Elton wrote in a post to his millions of followers.
"It's far too good to go to waste. I hope to one day get the opportunity to meet you and see you perform in person," the music icon added.
Balanas told Classic FM that Sir Elton was so impressed with the rendition that he personally gave him a call, an experience the violinist described as "absolutely incredible".
Sir Elton, who started his career at the Academy as a Junior Exhibitioner aged 11, has a personal connection with his alma mater and sponsors eight students a year with his Elton John Scholarship – a fund reserved for exceptional young musicians who would otherwise be unable to afford the fees.
At-Home Session | Killer Queen | Classic FM
Balanas, who is on the Academy's Advanced Diploma programme, is no stranger to arranging pop and rock hits for the violin, describing his own musical mission as "tearing down the boundaries between different genres of music".
Just the other month, Balanas gave a stunning rendition of Queen's 'Killer Queen' for a Classic FM At-Home Session. Watch his performance above.